Li ZiQi spicy sauce chili sauce mix rice down rice mix Guizhou flavor sour spicy fresh flavor seasoning sauce
customers are viewing this product
Chili has a different taste
In my early years, I received a gift of bad chili from a friend
Hot and sour, very different from the chili sauce I always eat
It is also suitable for mixing, stir-frying, and steaming dishes
I've asked for a special recipe.
When the season comes, make a large jar to take and eat
There have been partners who say they can not eat spicily.
but also want to try spicy
This time, a spicy and sour chili
For everyone to relieve the craving
Natural fermentation in the pit
Time brews flavor
Hidden deep in the pit of the earth
Fermented by nature
Using time as a brush, carving the "bad" taste of Qiangui
[sunken pit fermenter]
①The pit is located in Zunyi, Guizhou, which is at high altitude and cloudy
②The depth is about 4 meters, which is conducive to the formation of suitable temperature and humidity
③Winter is warm and summer is cool, which is easy to form a good fermentation environment
④Thus bringing a strong fermentation flavor
Add Moutai town white wine

Aromas of lees
"To bring out the fragrance of chili pepper, a wine is necessary.
And "Qiangui" "bad aroma" if the Maotai town liquor to hang a mouthful of aroma
That is called a strong aroma!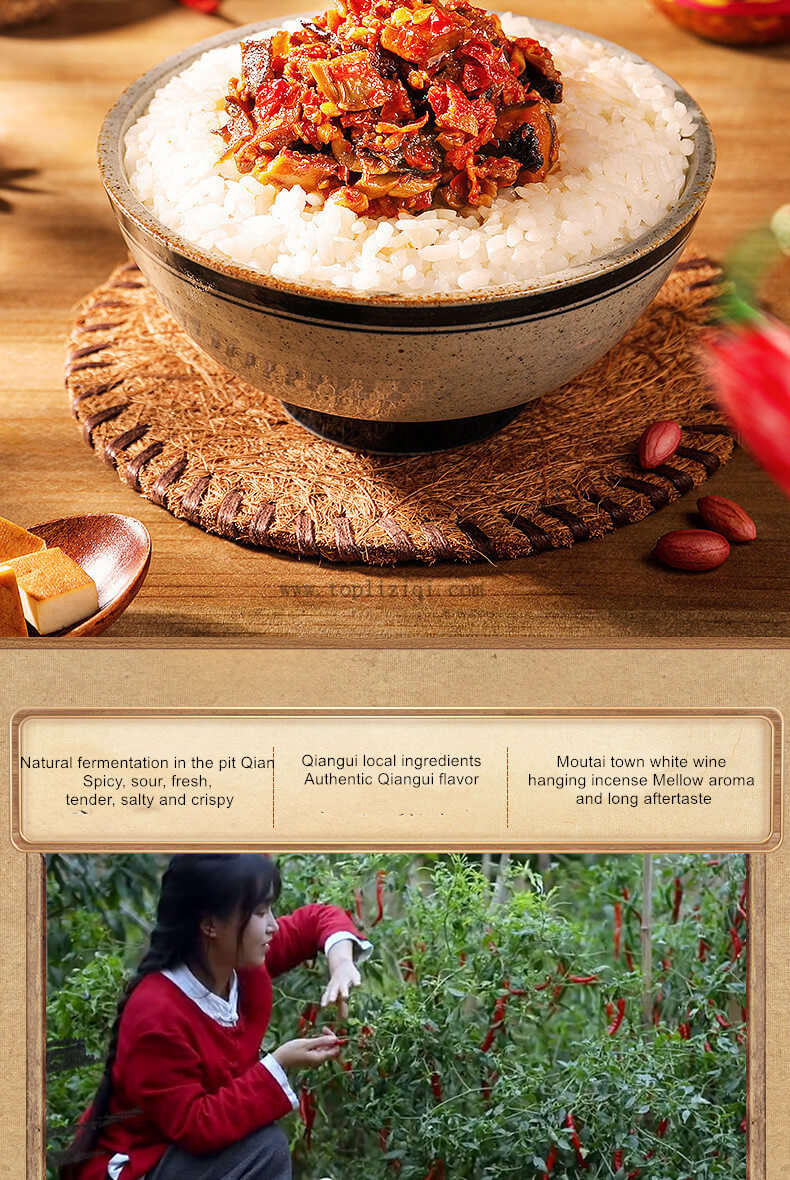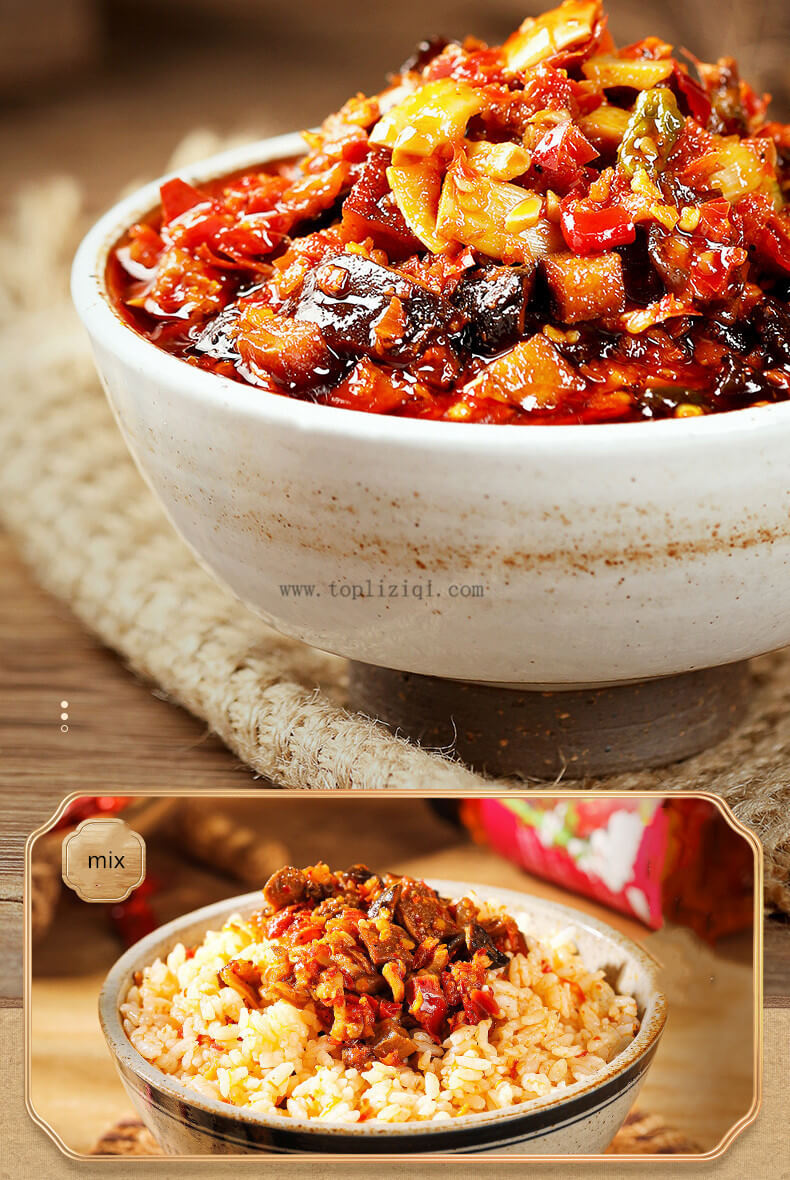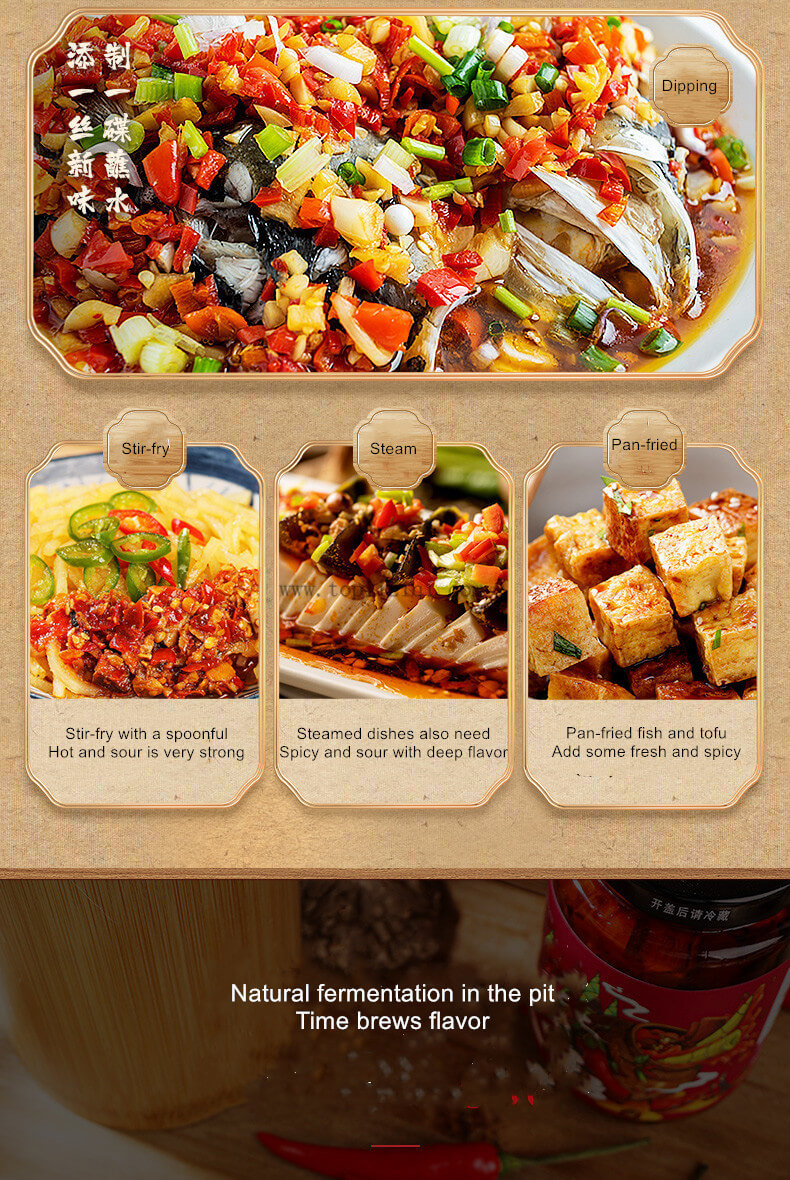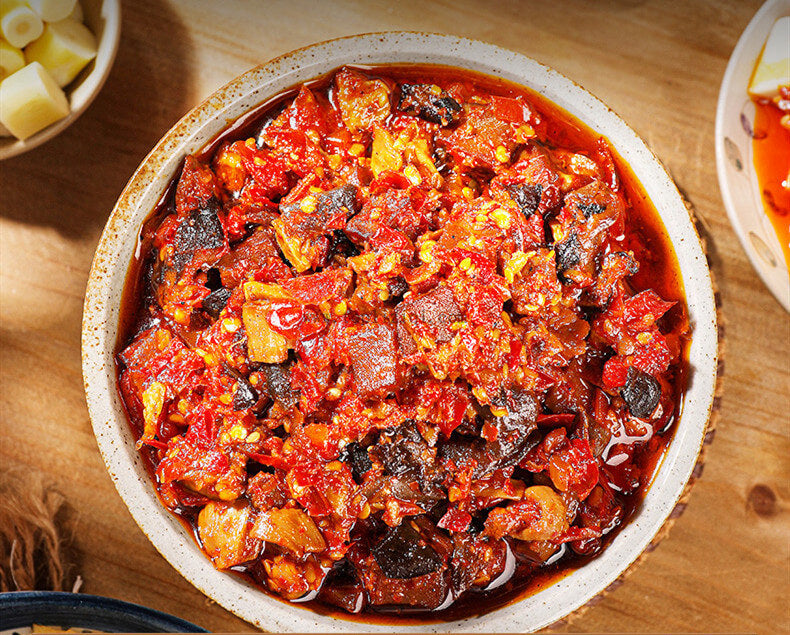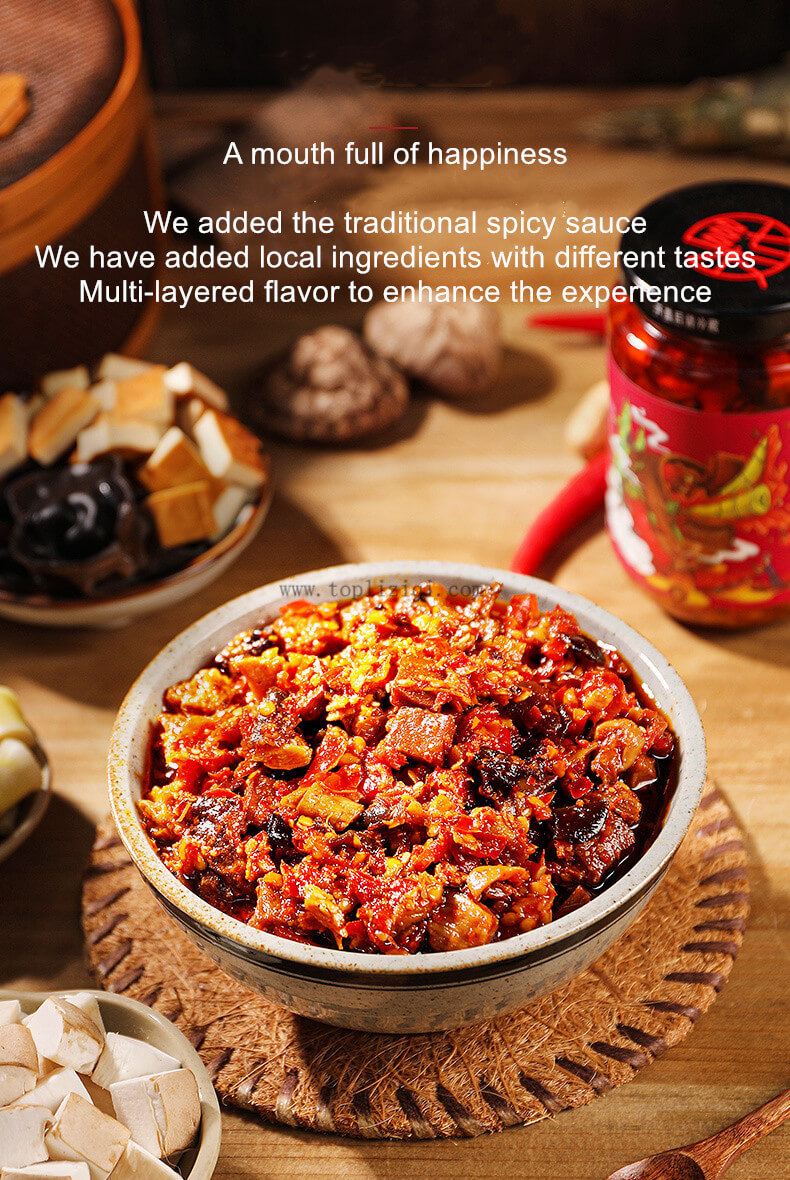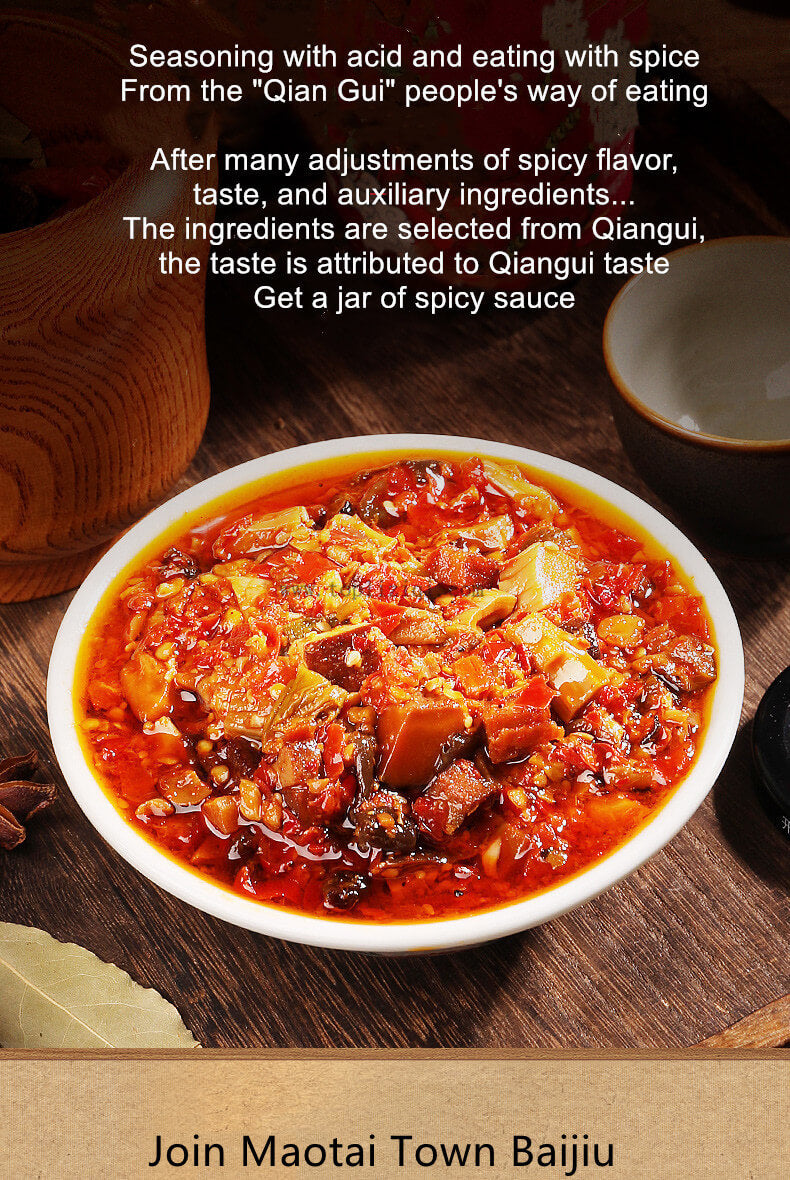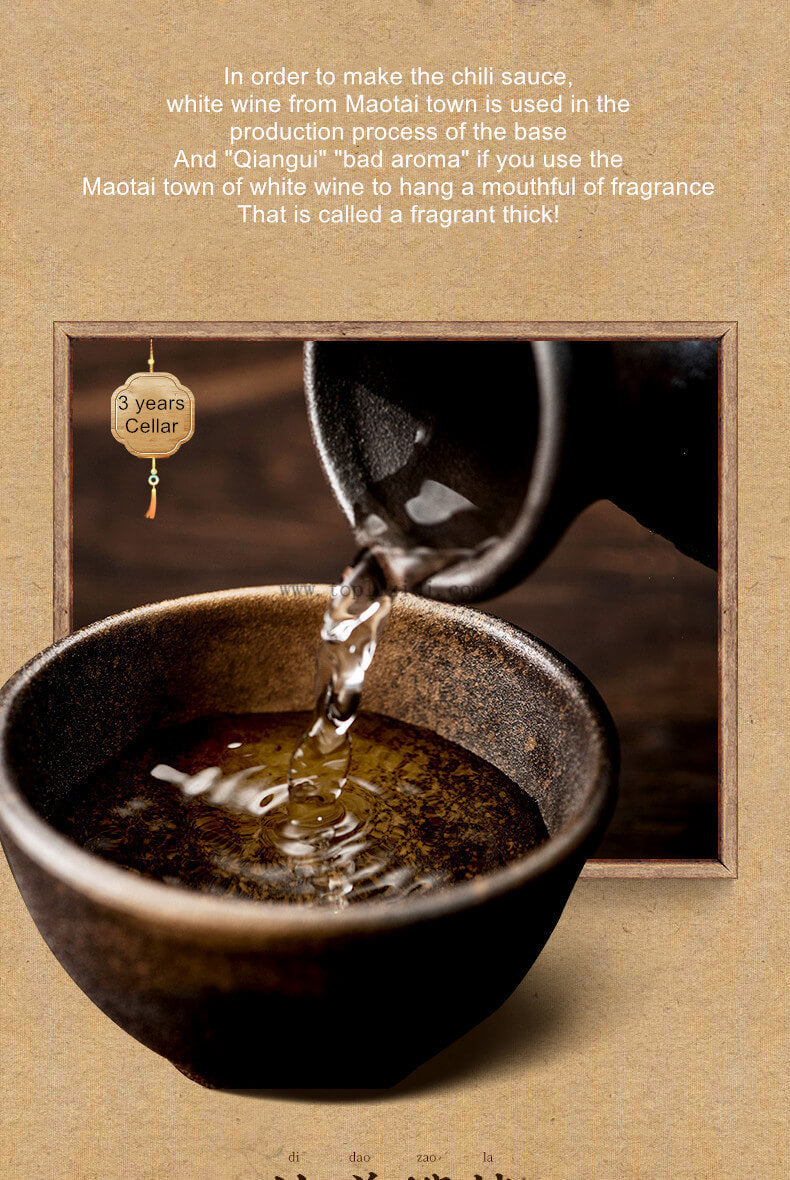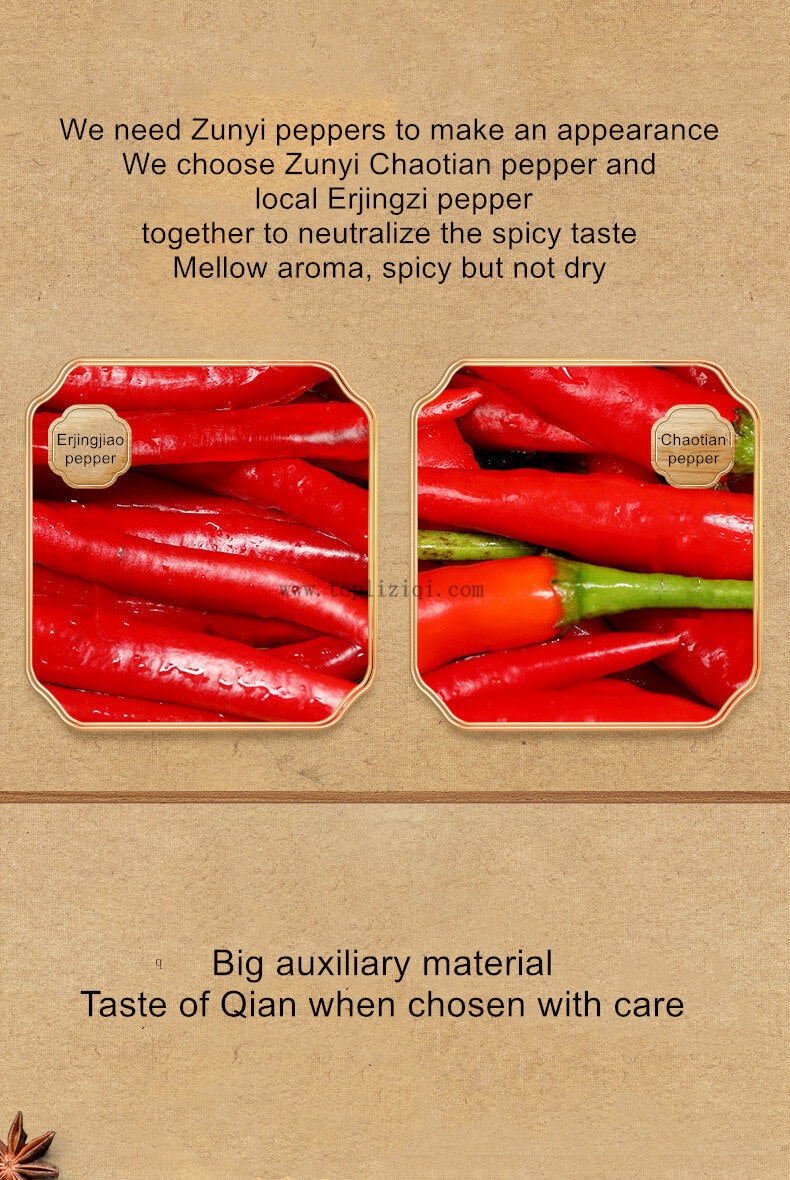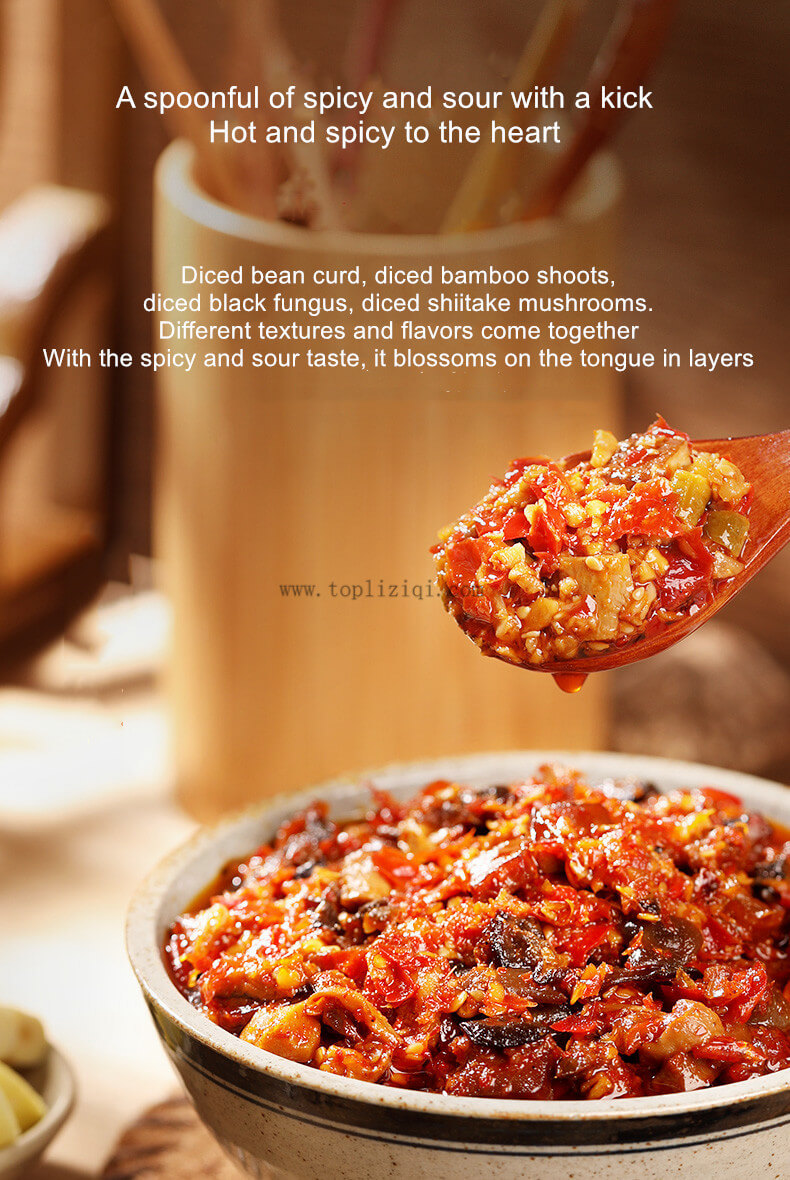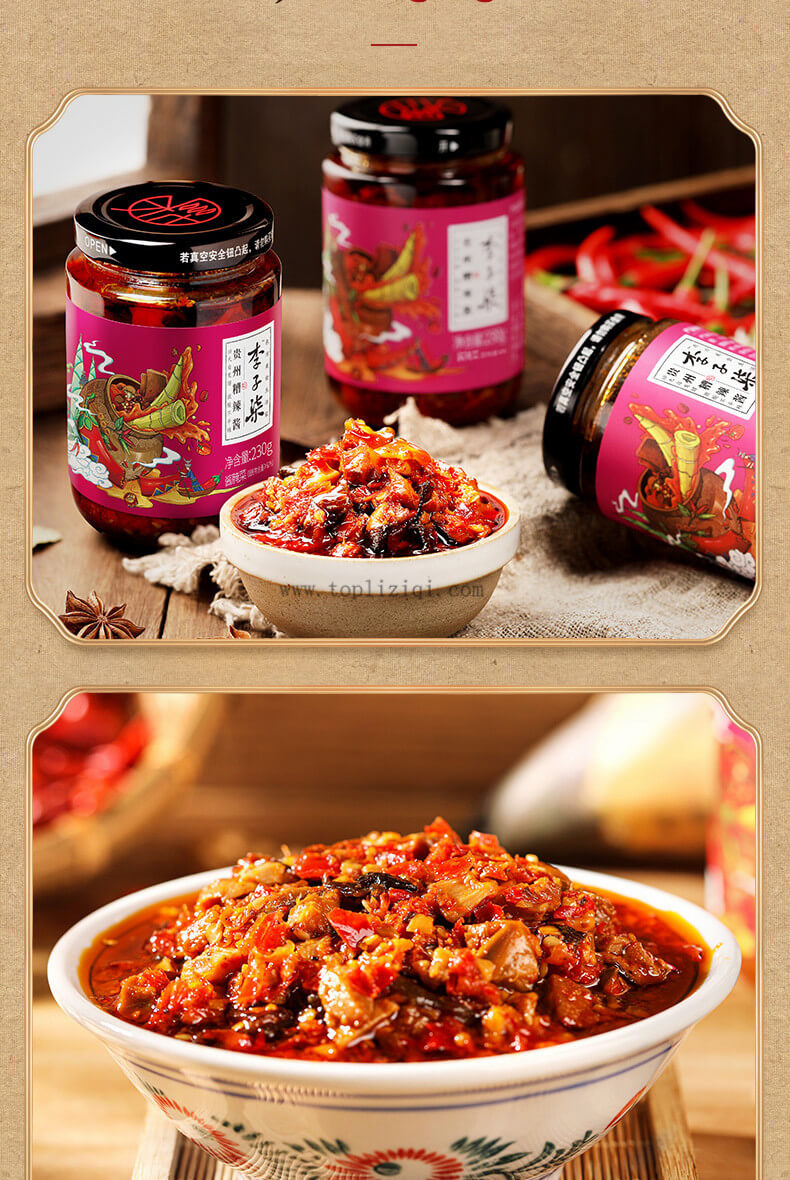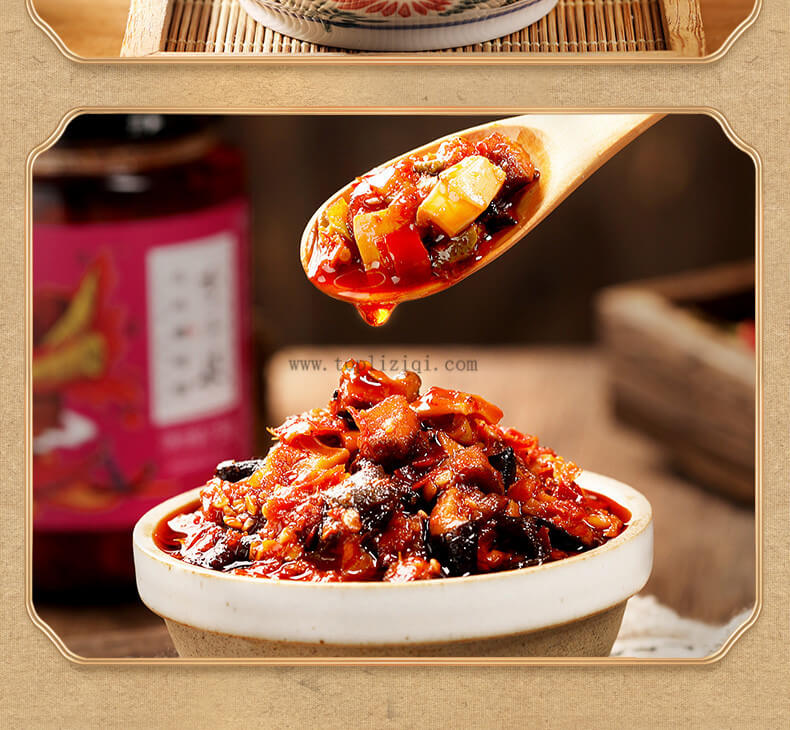 Product information

Product Name:Li Zi Qi Guizhou bad spicy sauce
Product Category: Pickles
Specification: 230g/bottle*3
Ingredients: chili pepper, vegetable oil, bamboo shoots, dried tofu, shiitake mushrooms, wood ear, apricot mushrooms, garlic, ginger, peanuts, tomato paste, white wine, sugar, edible salt, sesame, chicken seasoning, monosodium glutamate, compound spices, compound seasoning, disodium 5'-starch nucleotide
Production origin: Zunyi City, Guizhou Province
Shelf life: 12 months
Storage method: unopened can be placed in a cool, dry and ventilated place, stored at room temperature; after opening
Please be sure to refrigerate and finish consuming within 3-5 days
Serving method: open the lid and eat, meal, seasoning
Allergenic substances: peanut products, soy products, sesame, etc.