Li ZiQi crow bone chicken soup old duck soup concentrated soup self-heating cans of convenient lazy nutrition instant soup 2 cans
customers are viewing this product
Fresh and flavorful
Strain the oil for a refreshingly good soup

8 minutes to drink hot and good soup
Self-heating without plugging in electricity

No added spoonful of MSG
Quality ingredients, nutritious and delicious

A box of hot soup is always warm
The hot soup that is always warm at home, the soup made by friends, and the soup sent by my friends
These warmth and support have always encouraged me.
So I want to make a hot soup with well-brewed ingredients.
Even if you work late at night, too late to eat, spend 8 minutes to drink a good hot soup.
This is a very warm "gift", also for you.

Tasty and nutritious double flavor combination
Ginseng and chicken soup
V soup is delicious and tasty
V Quality black bone chicken
V Eating meat and drinking soup is very powerful

Yam and barley duck soup
Mellow and thick
quality old duck
V Eating meat and drinking soup is very delicious

8 minutes = 4 hours
Drink hot and fresh soup
Multi-step strict quality control

Real freshness
Without adding a spoonful of MSG
The real beauty of the soup is made with care
The freshness of the ingredients is forced out into the soup, and the soup is overflowing with freshness
Long aftertaste in the mouth

8 minutes self-heating
No electricity to drink hot soup
A can of soup that you can put in your pants pocket or backpack
Late at night, company, outings, service stations
Multiple time scenarios, eat and drink freely!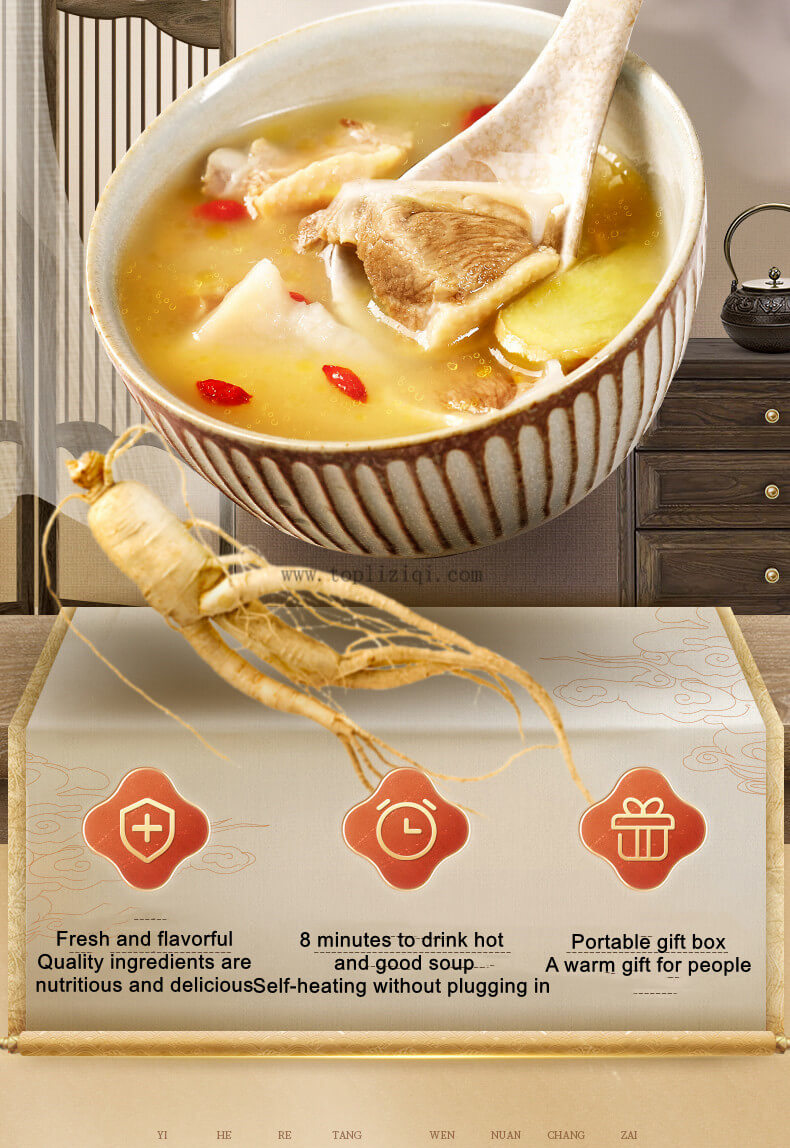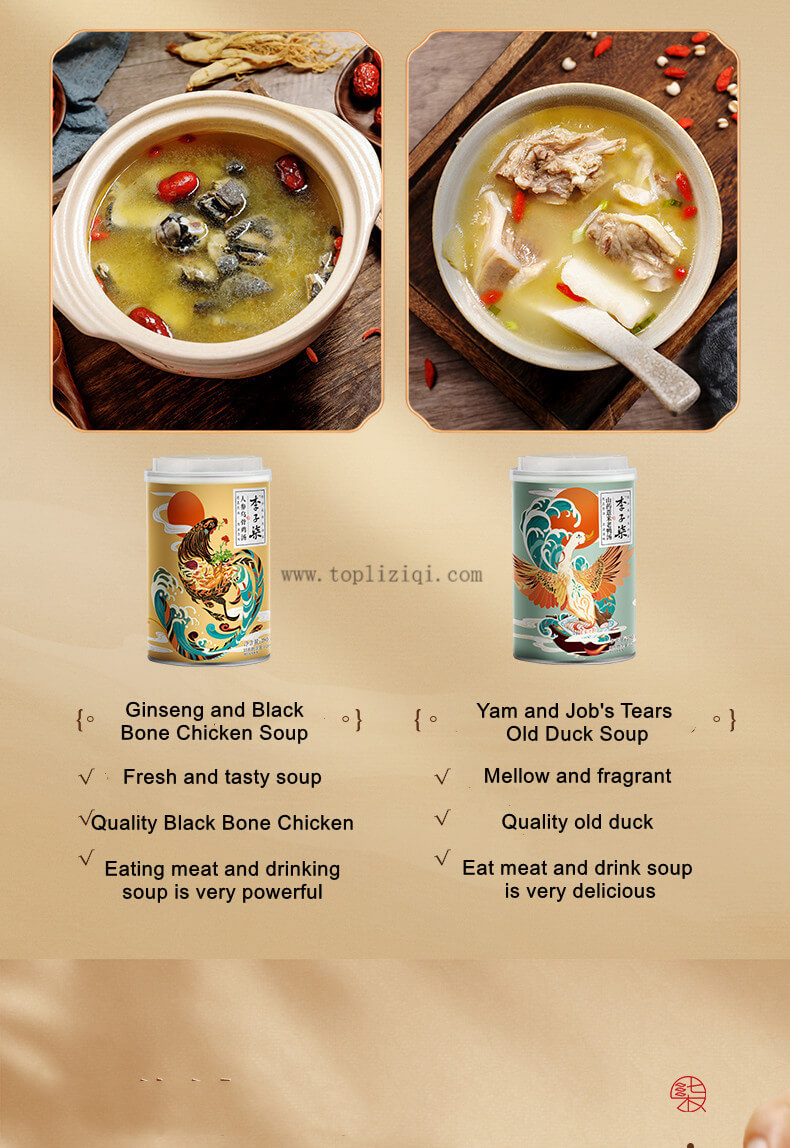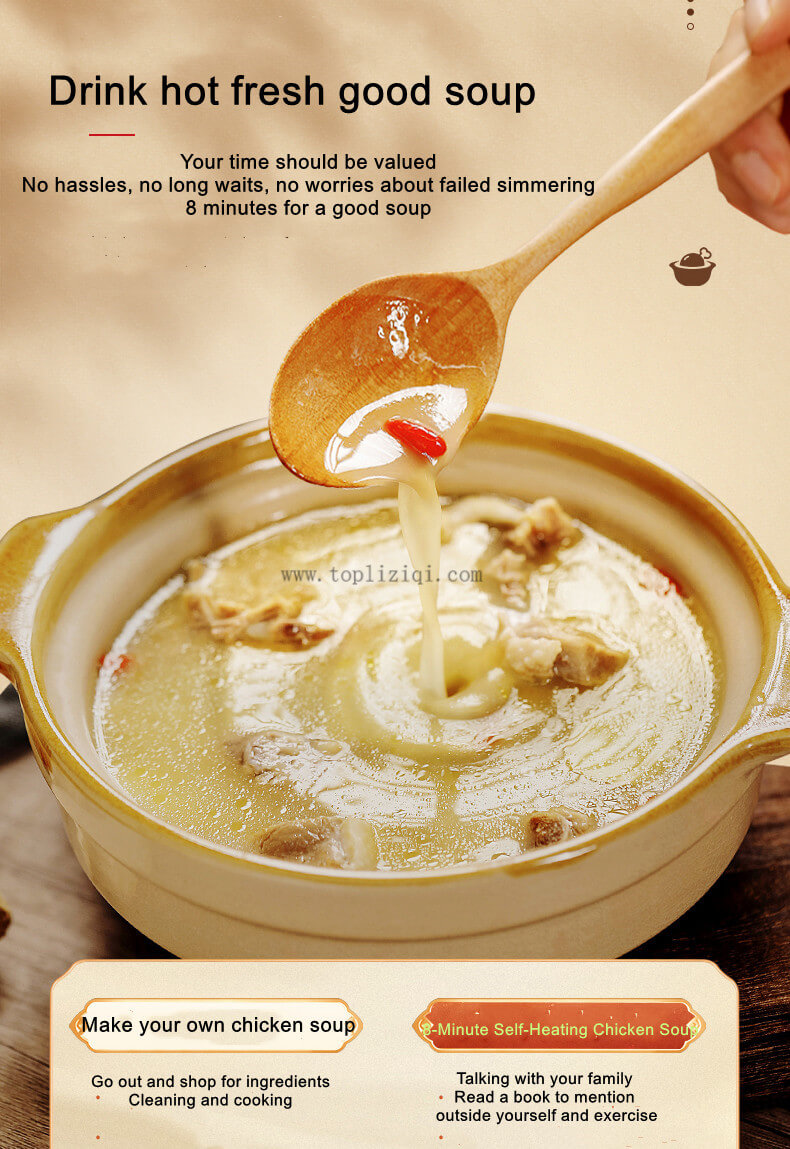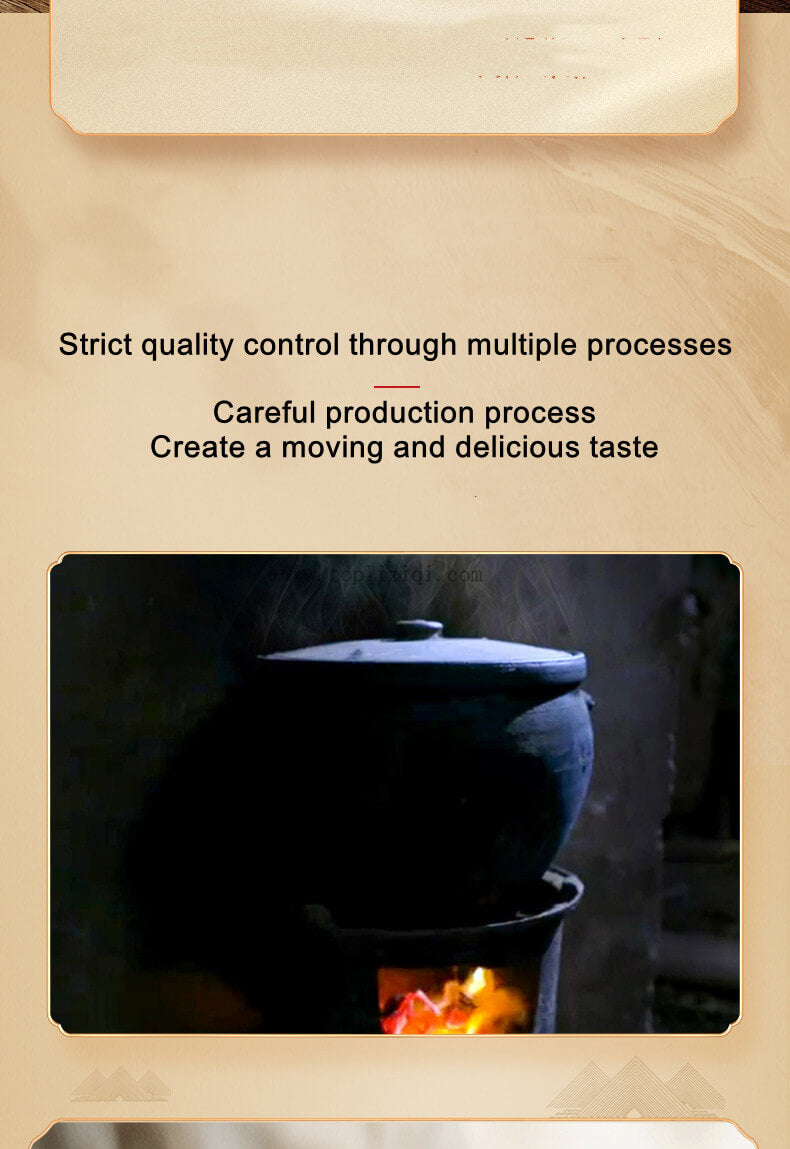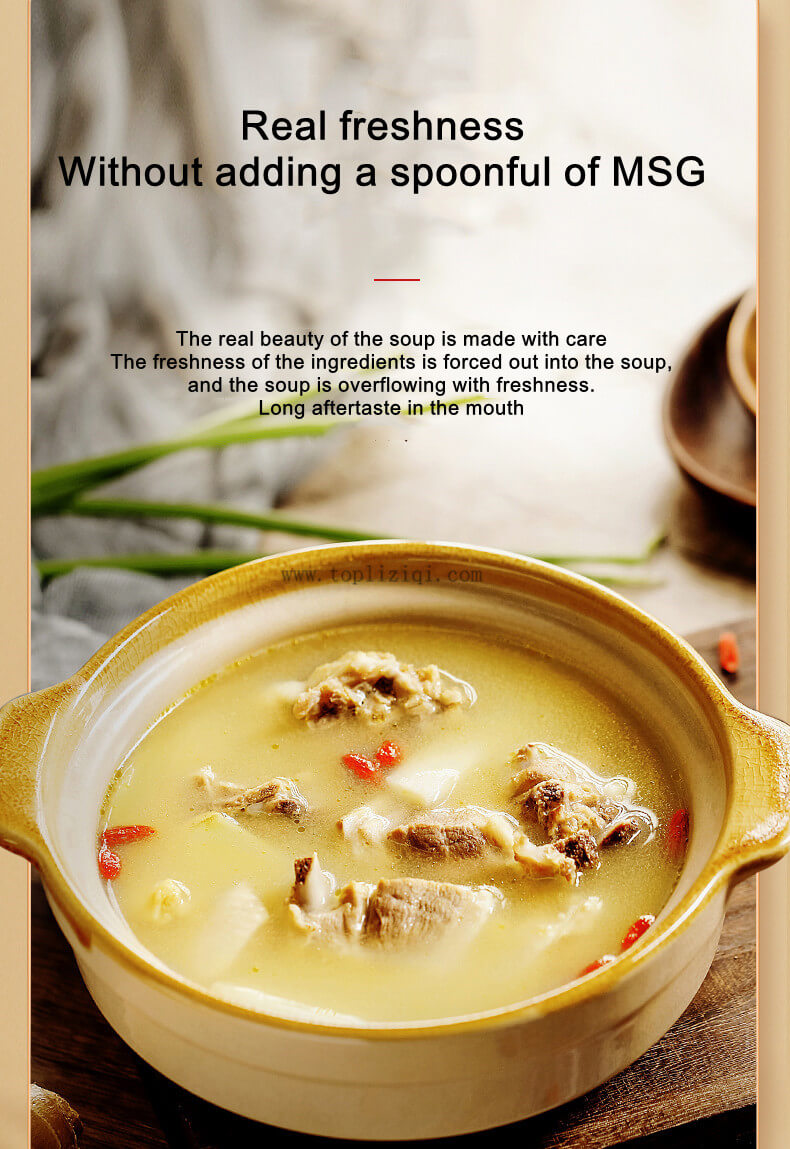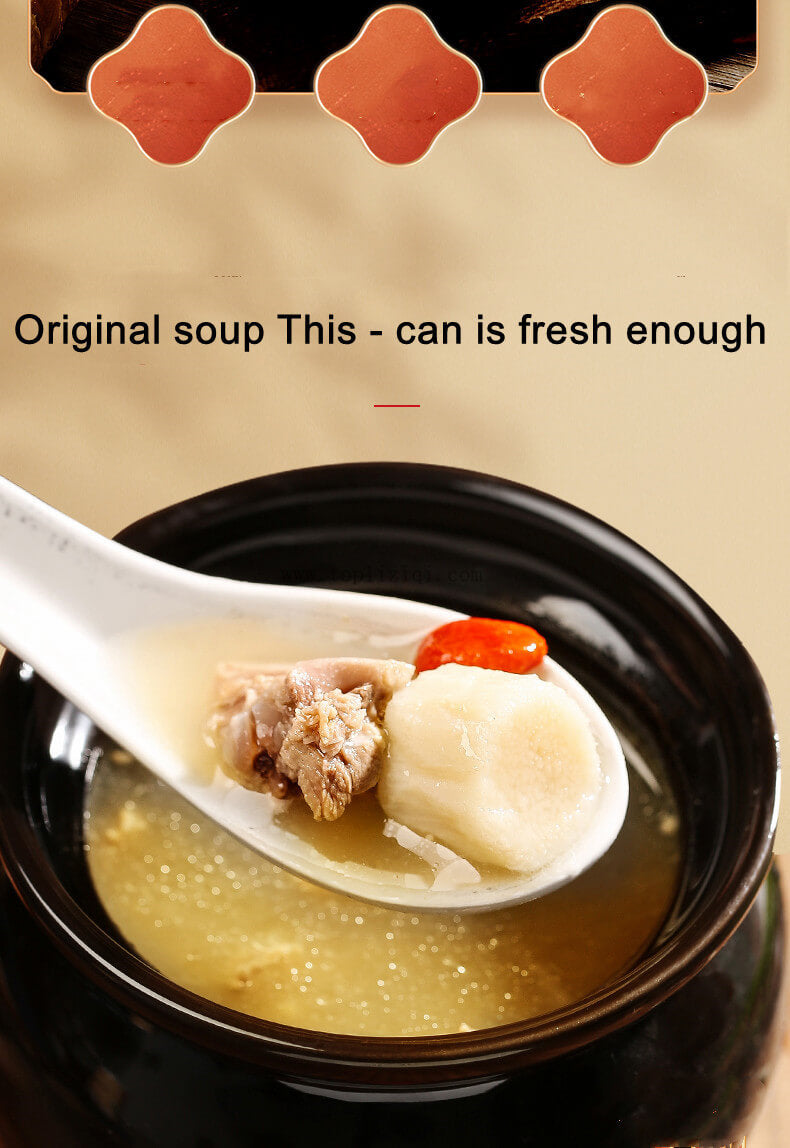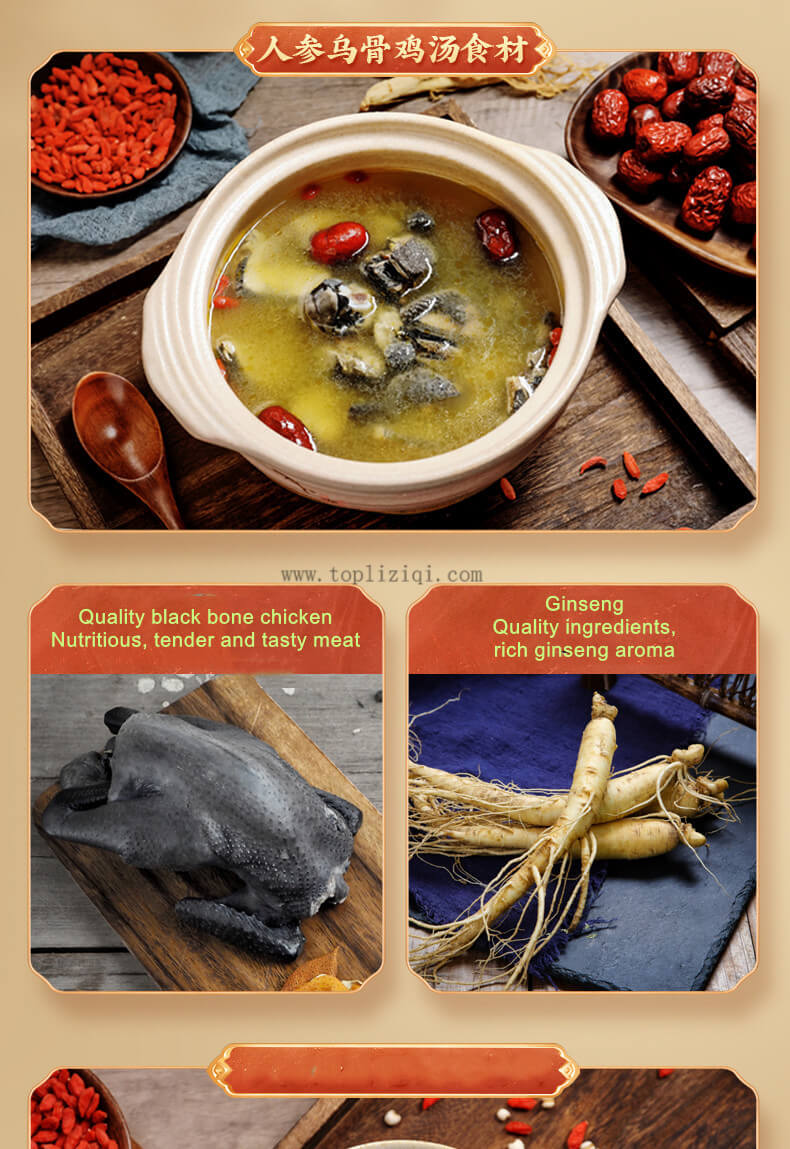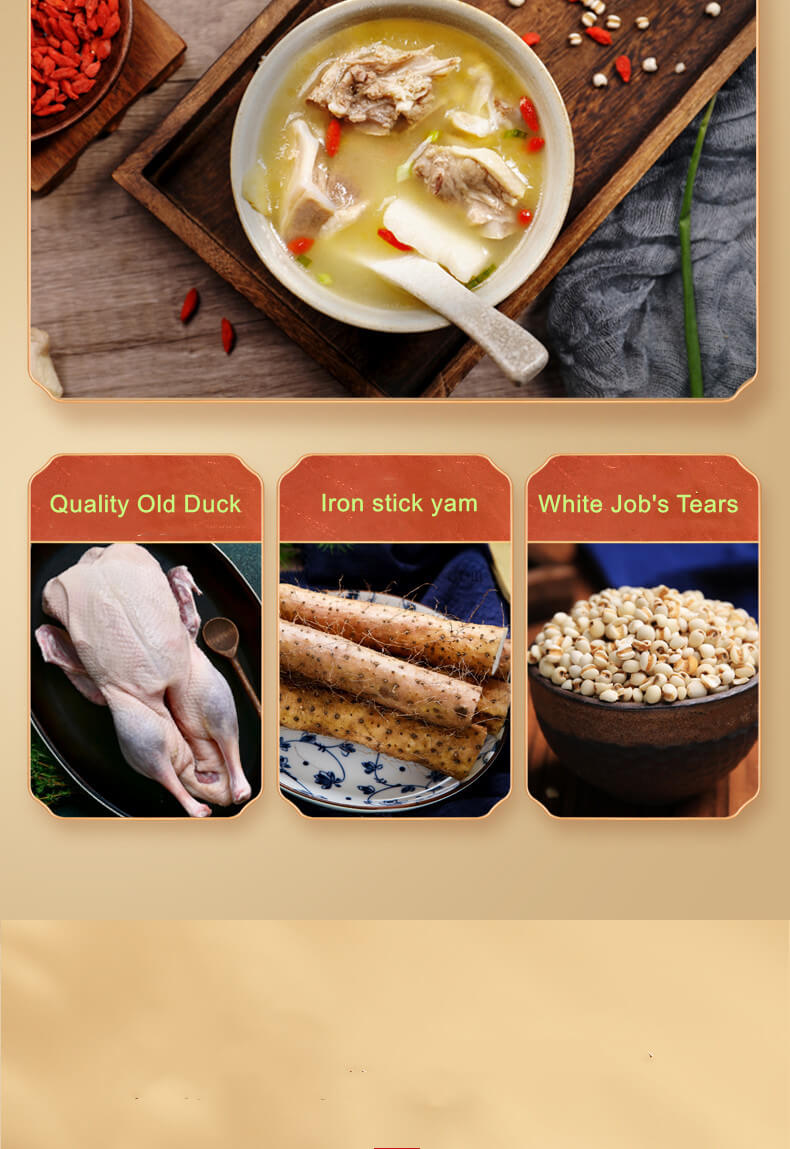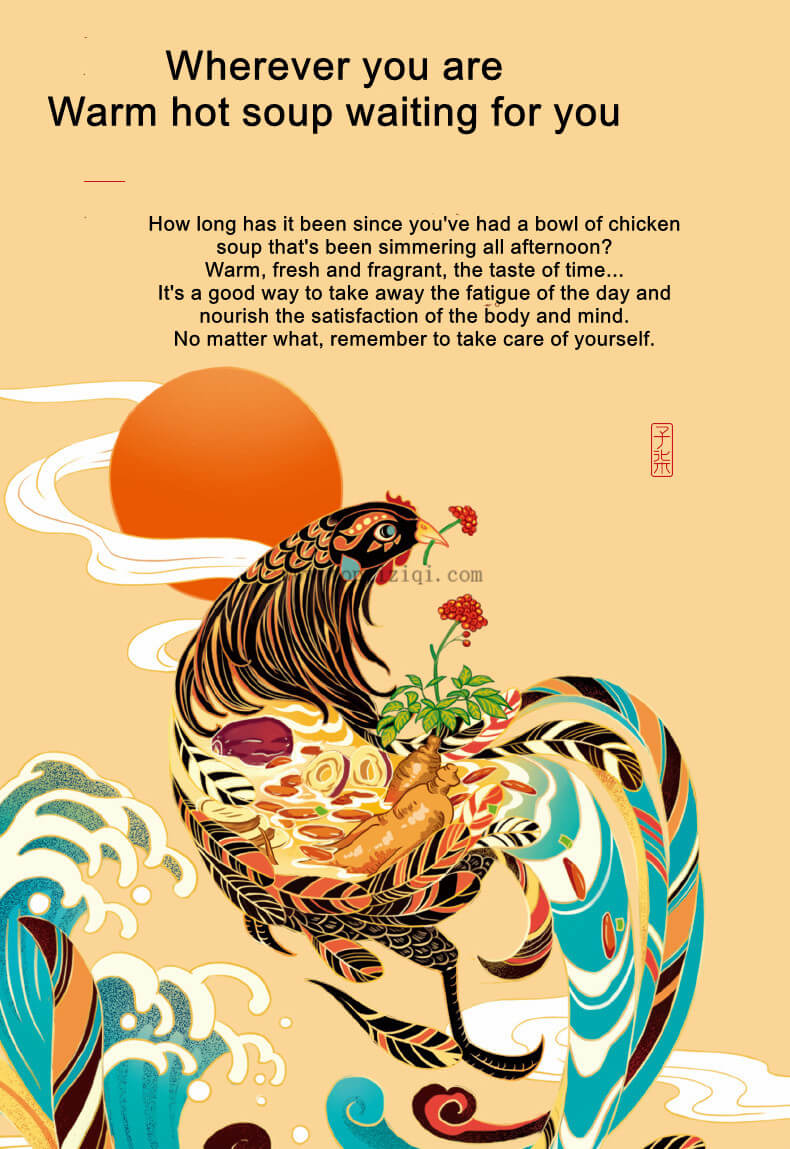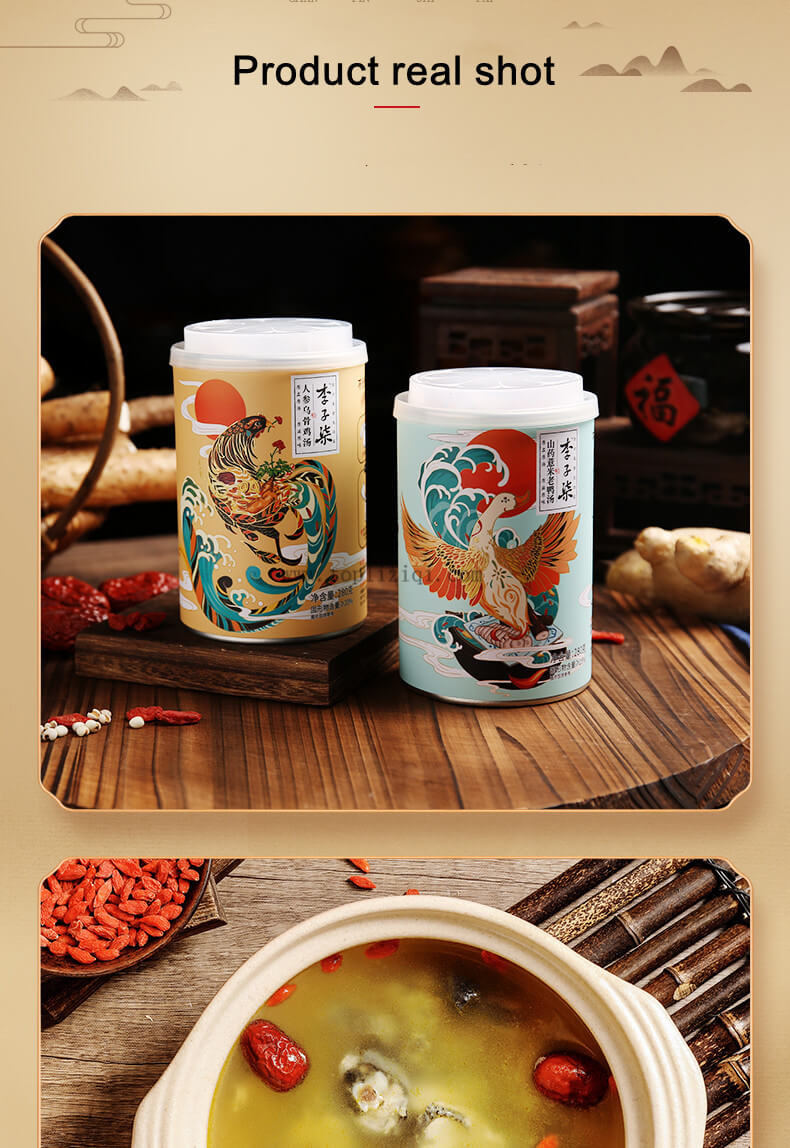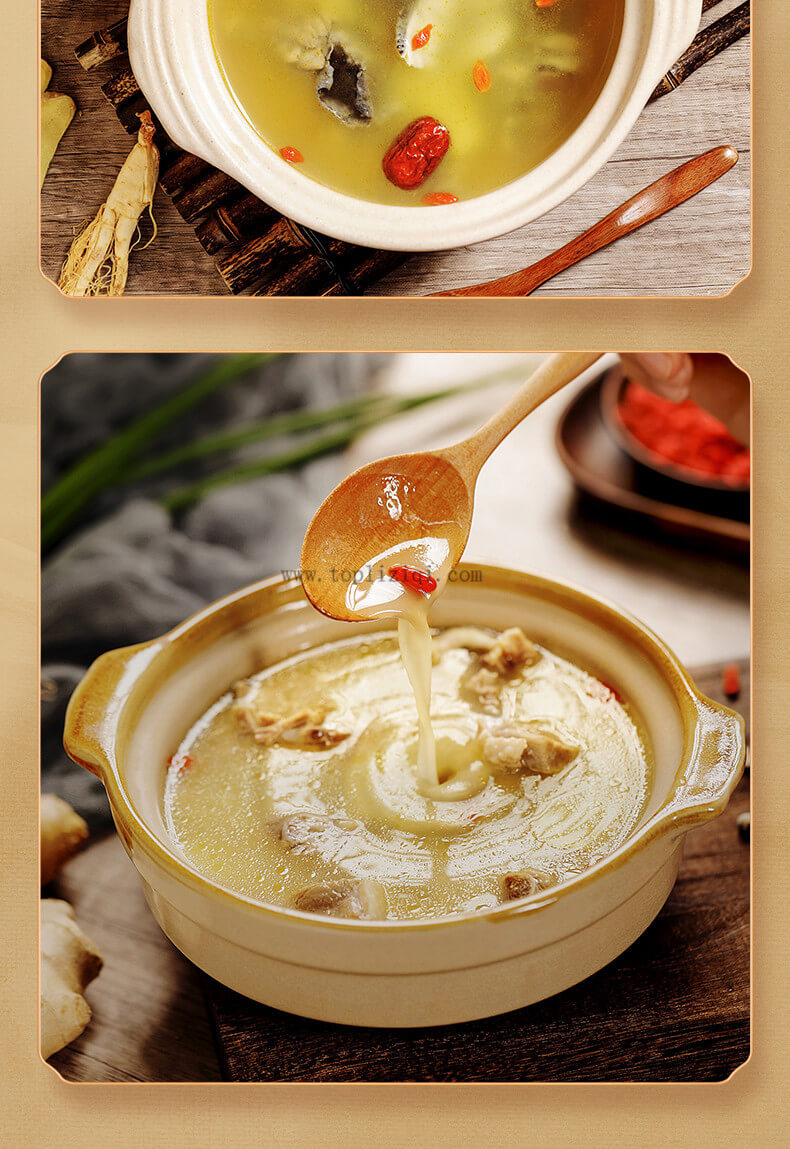 Product information

Product Name: Ginseng and Chicken Soup
Net content: 280g (solids content ≥20%)
Product type: Canned goods (other canned goods)
Ingredients: Drinking water, black chicken meat, ginseng (5 years and less than 5 years artificial cultivation 3g), red dates, wolfberries, seasoning
Red dates, Chinese wolfberry, seasoning wine, ginger, fresh onion, edible salt, etc.
Storage method: keep away from light, cool, dry and ventilated place, avoid refrigeration and freezing
Shelf life: 12 months
Product name: Yam and barley duck soup
Net content: Net content: 280g (solids content ≥25%)
Product type: Canned goods (other canned goods)
Ingredients
Ingredients: drinking water, duck meat, yam, barley, Chinese wolfberry, seasoning wine, ginger