Li ZiQi flower cake rose cake Yunnan specialties traditional pastries breakfast snacks leisure food
customers are viewing this product
Brand
LIZIQI
Brand Origin
China
Net Content
400g
Made in
China
Packaging Style
Box
Organic
Organic
Date Attributes
Manufacture Date
The flower cake that has been passed down for more than 300 years
This bite is soft and fragrant with flowers
According to "The Record of the Year of Yanjing
"Those made with rose flowers in April are called rose cakes"
Flower cake is a flower food classic inherited for hundreds of years
From April to June, the roses are picked in the early morning at dawn
Picking the dewy roses, taking the petals, adding sugar, kneading, baking...
Waiting for the time to bake a flower cake that we can't forget
Now this classic taste is inherited and given new vitality
May you enjoy the fragrance of flowers in your mouth and enjoy eating them!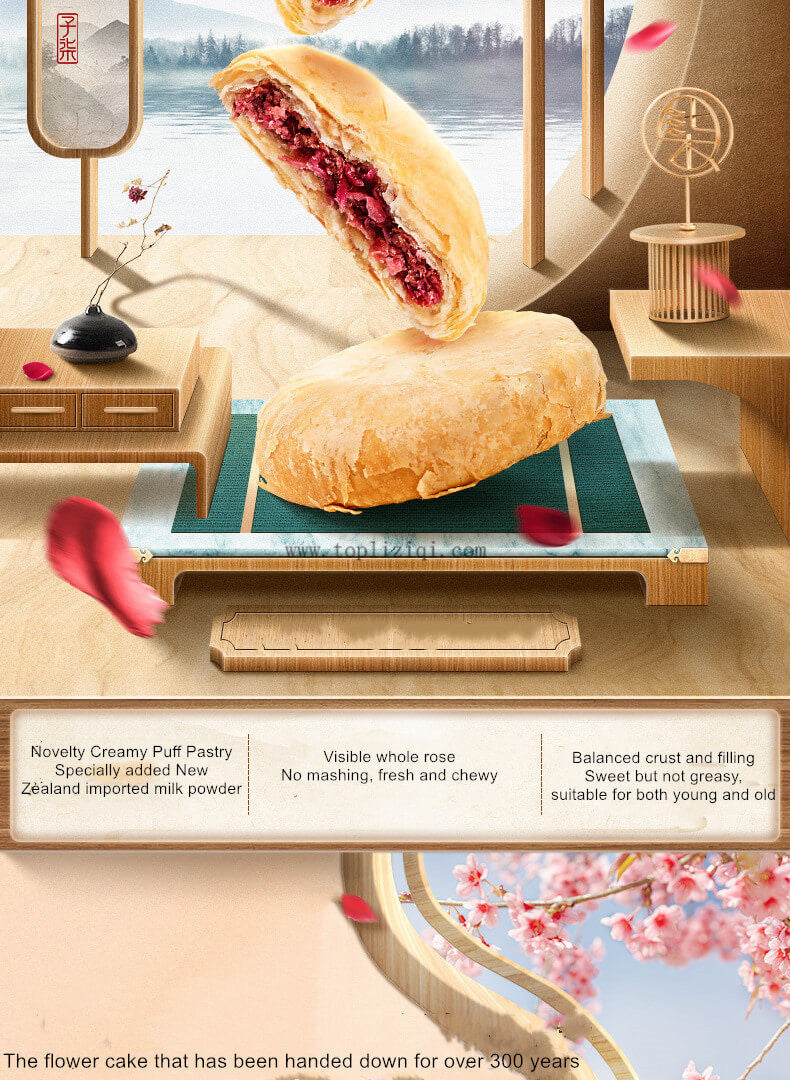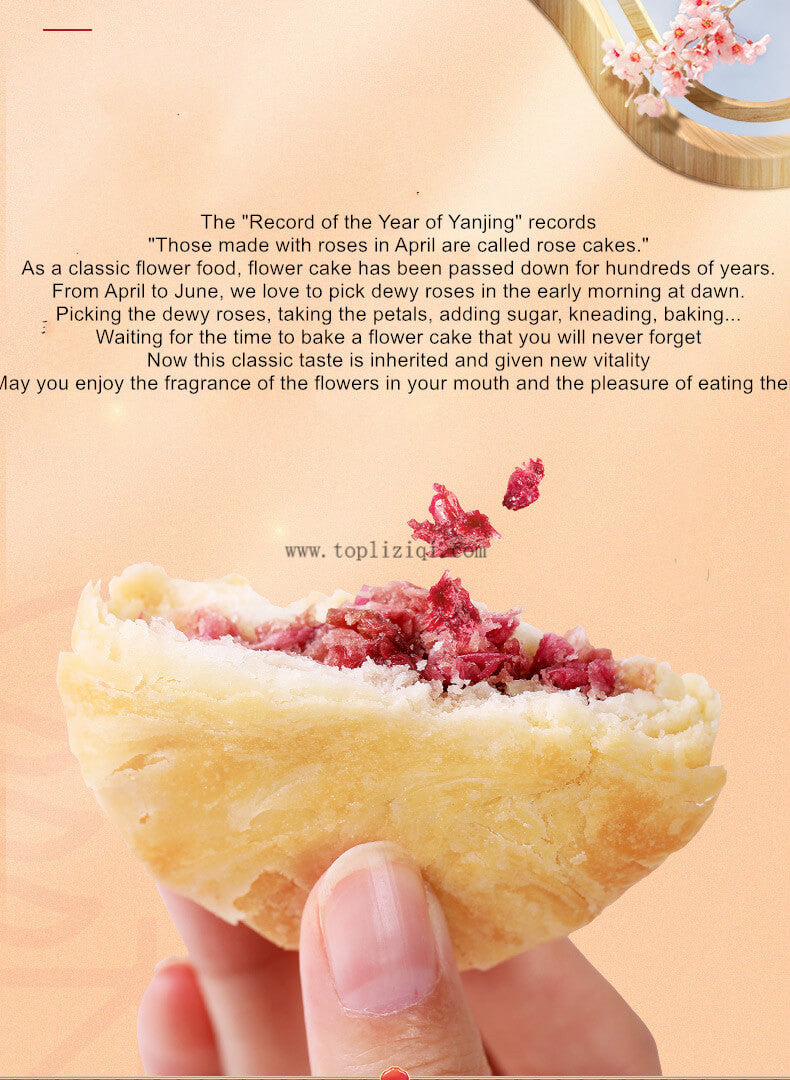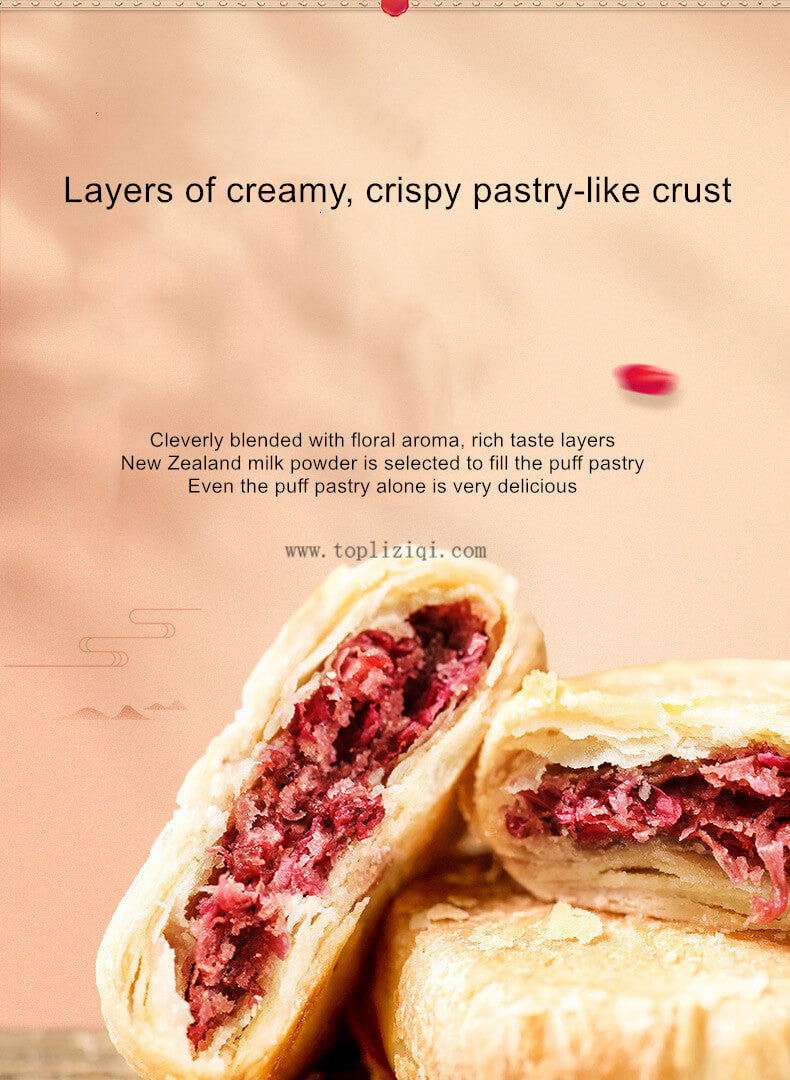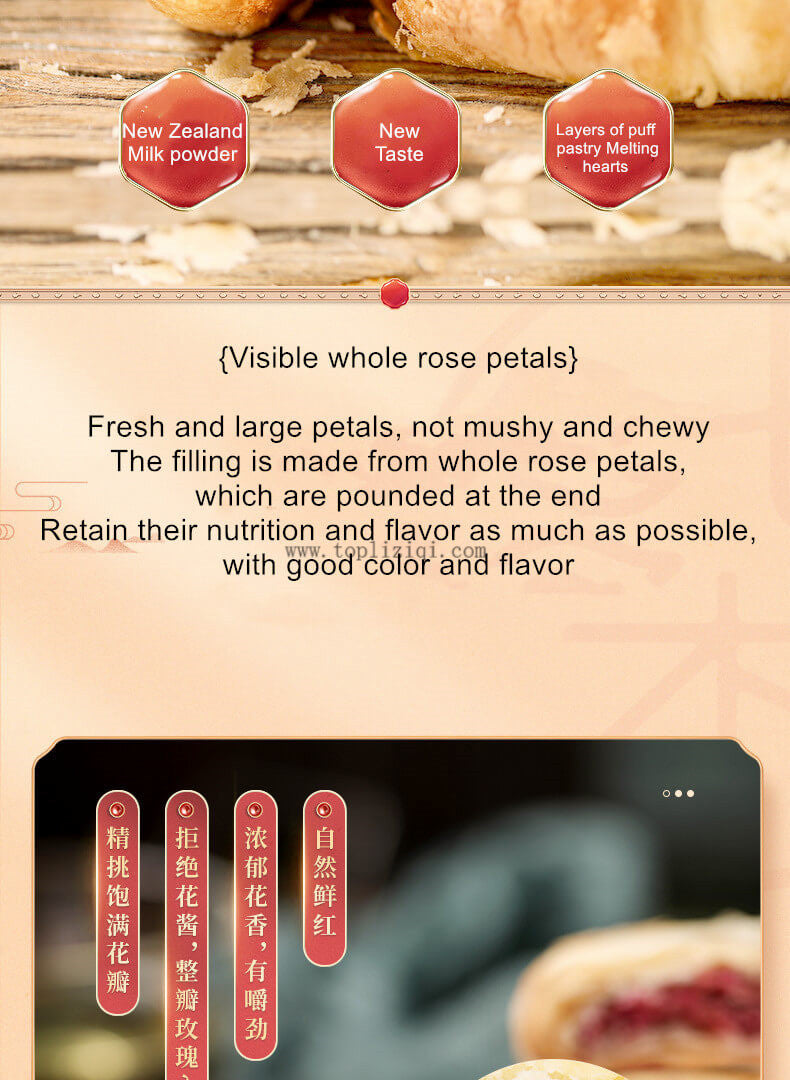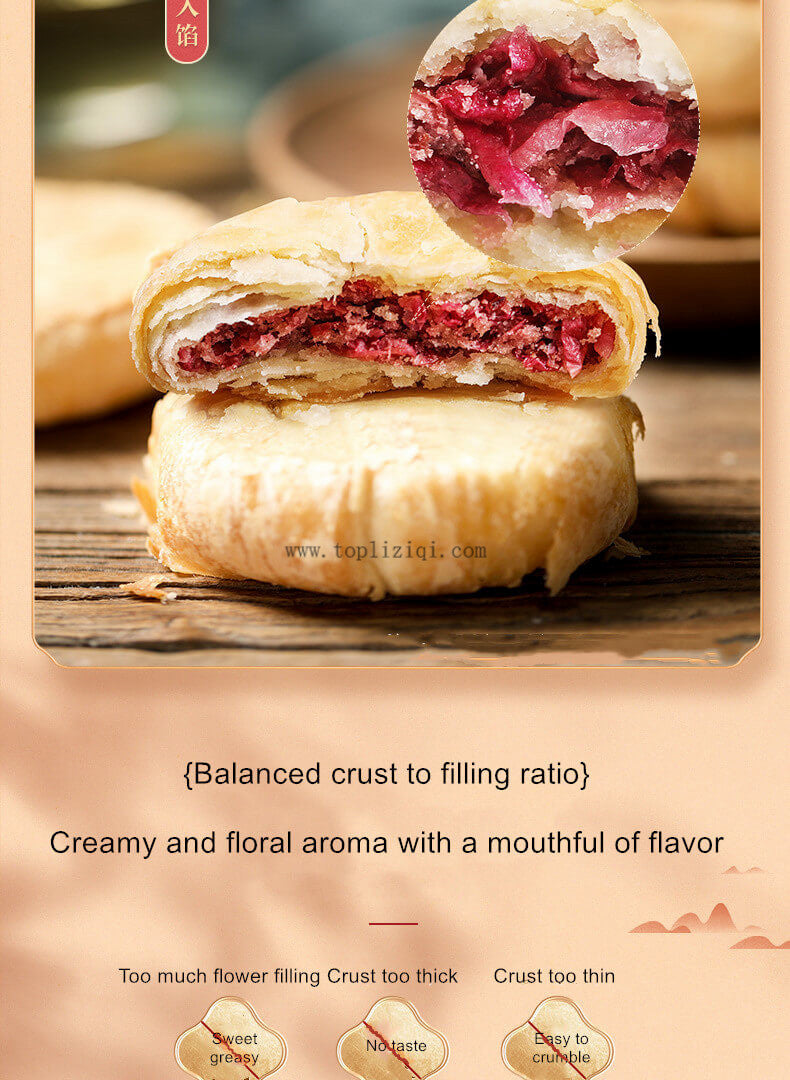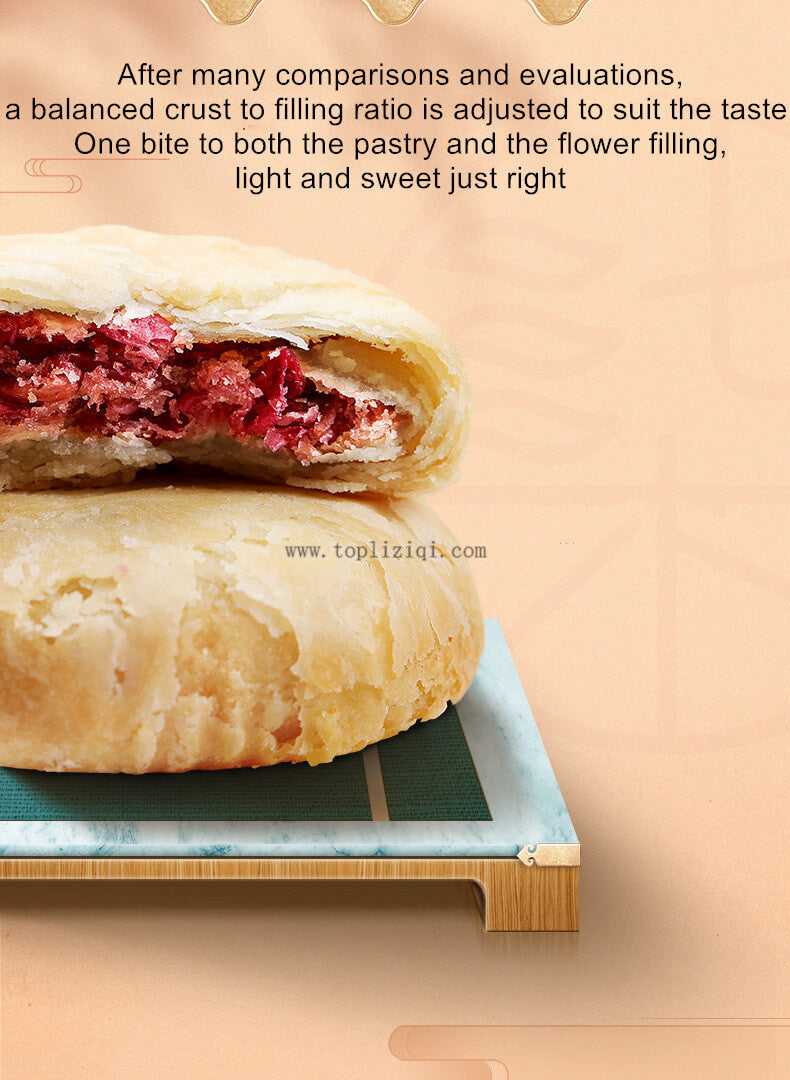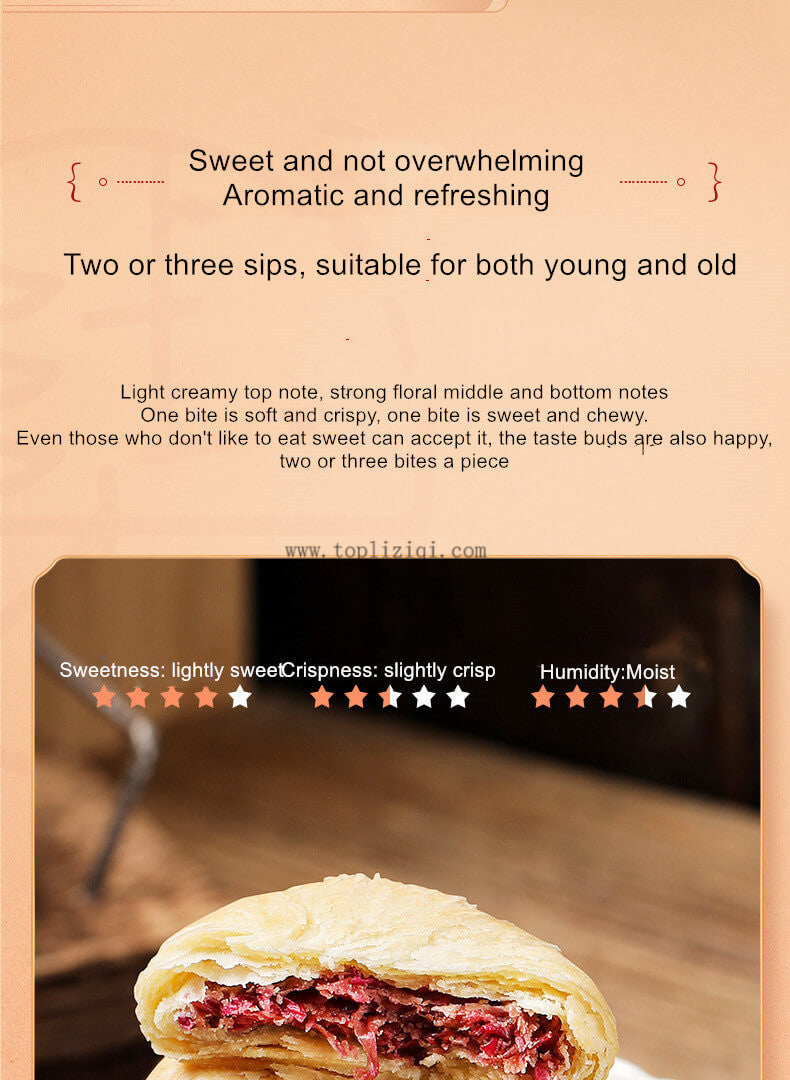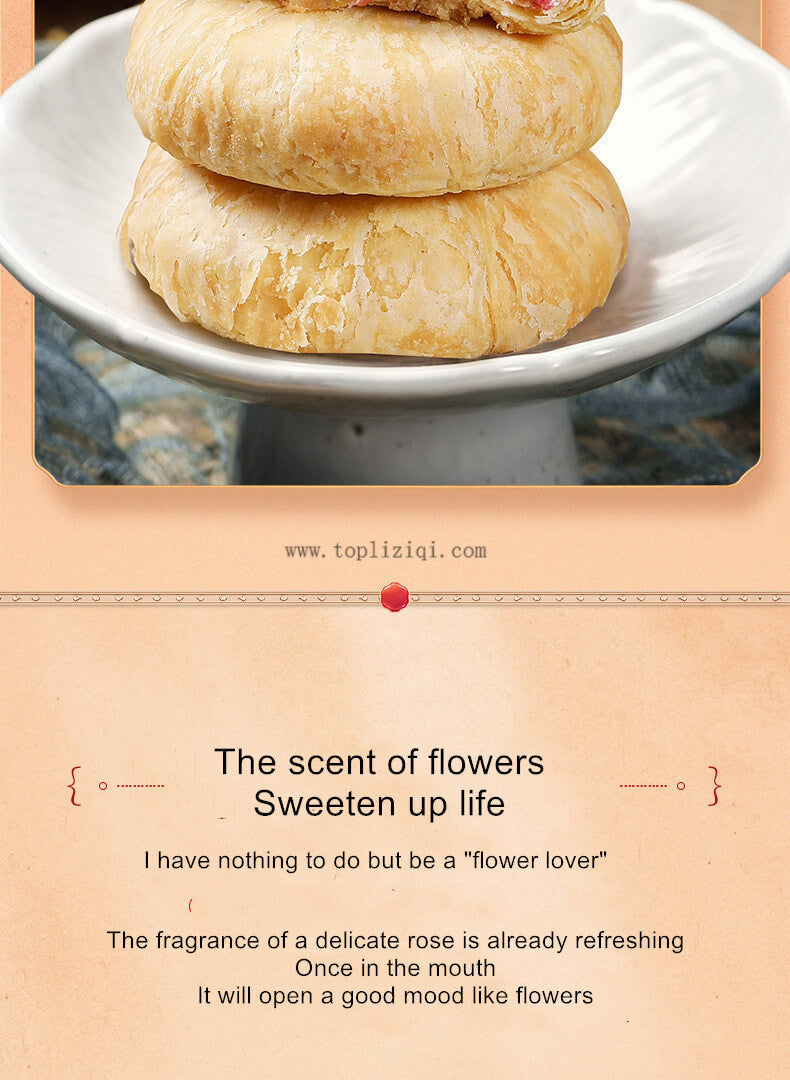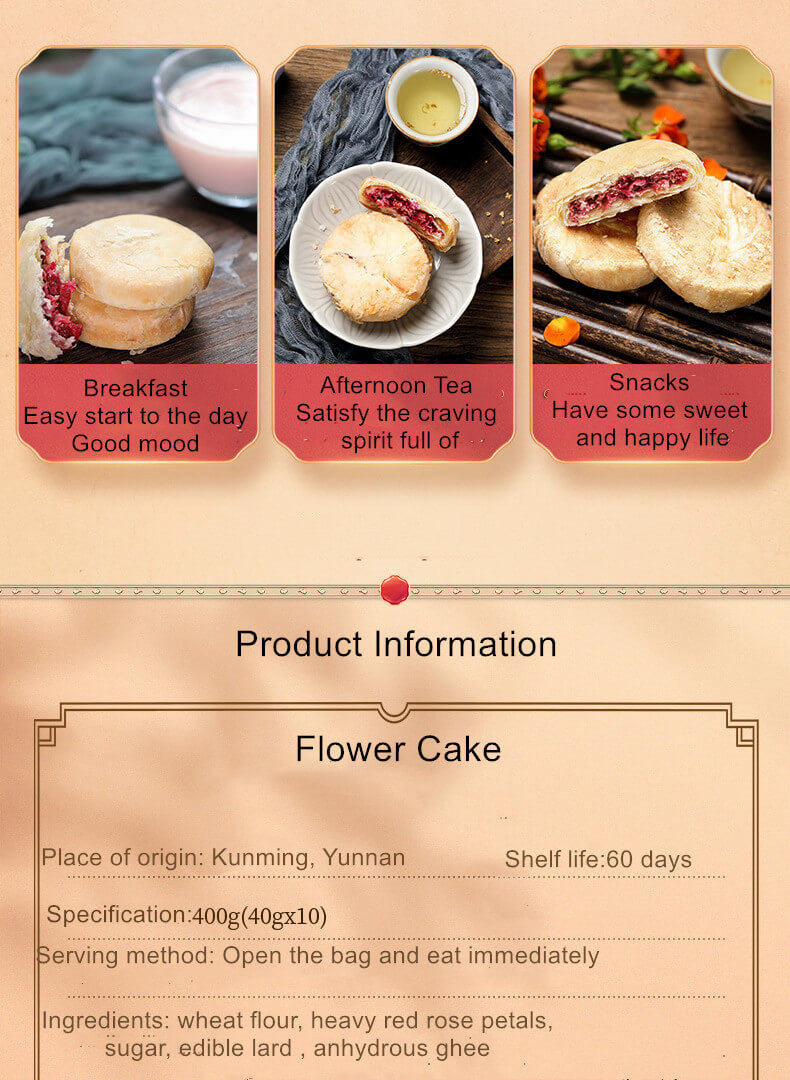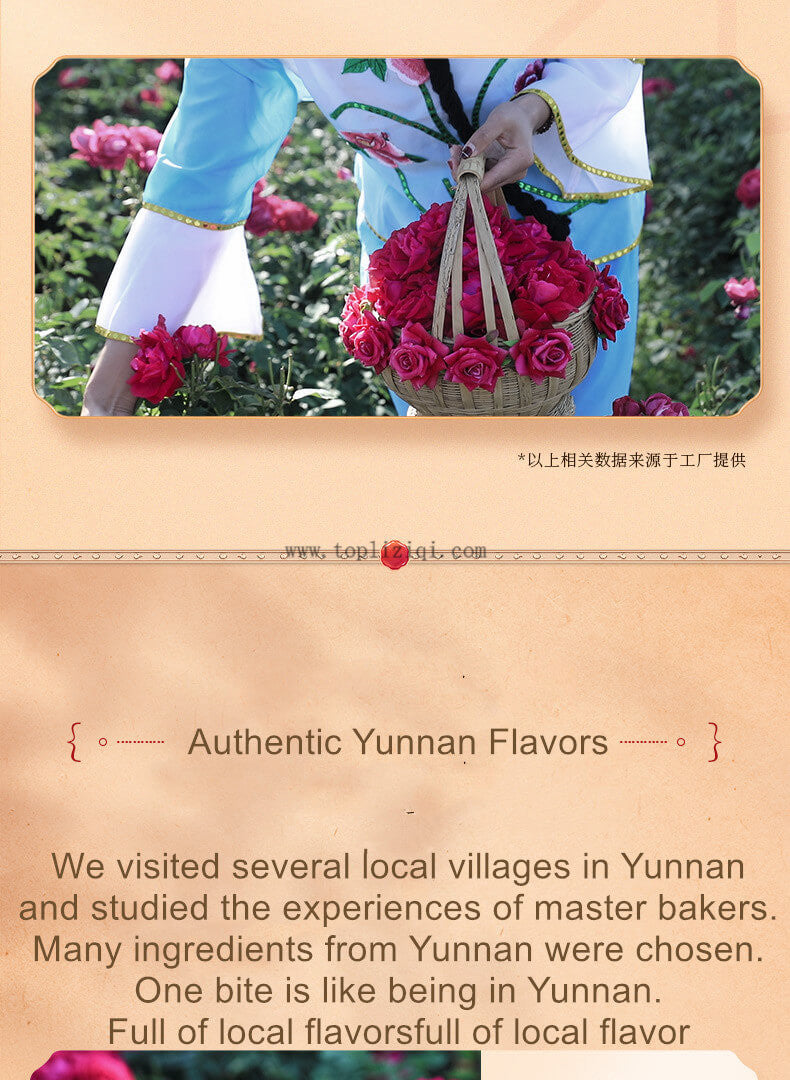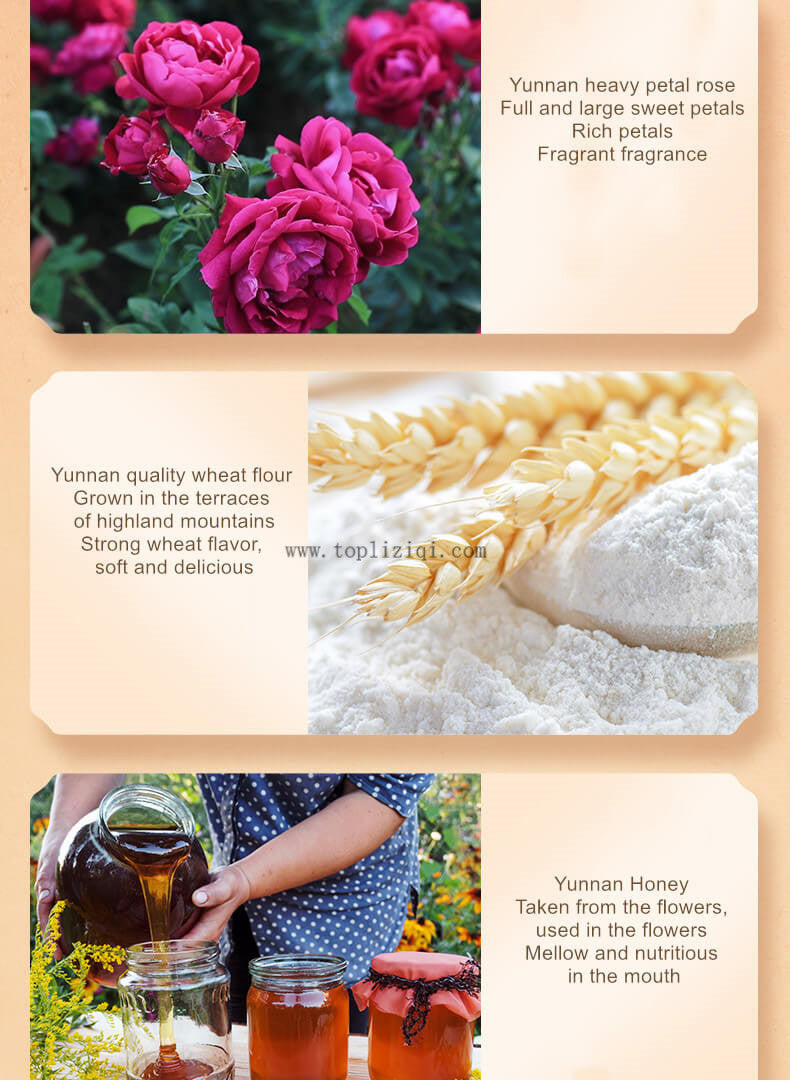 The fragrance of flowersAdding sweetness to life
The fragrance of each delicate rose is already refreshing, and once you enter the mouth
It will bloom on the tongue and capture the heart.
Open like a flower bright good mood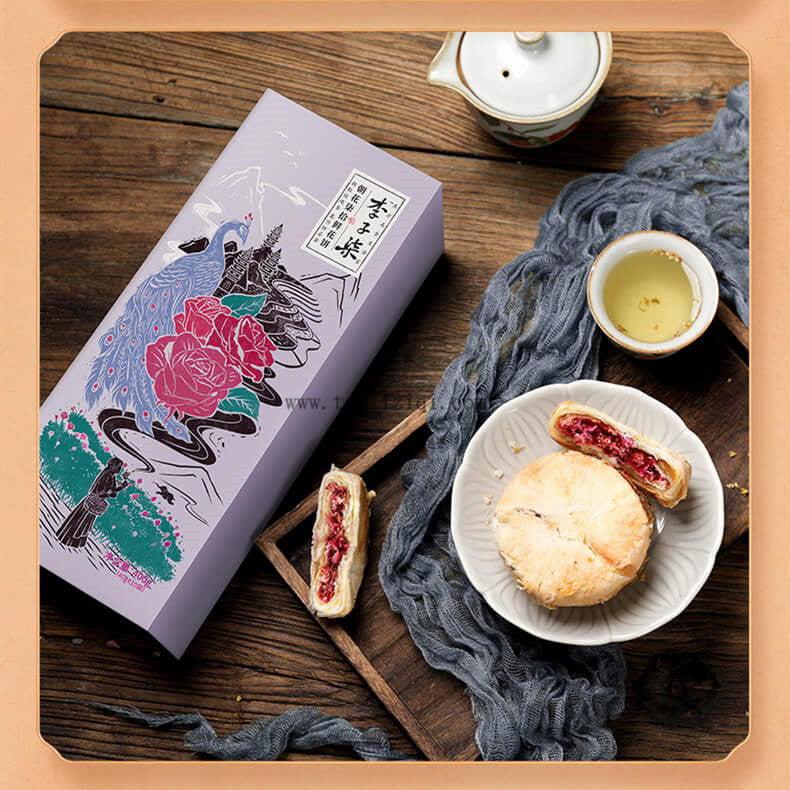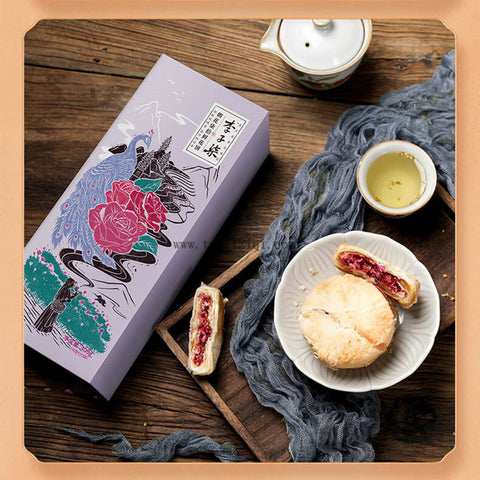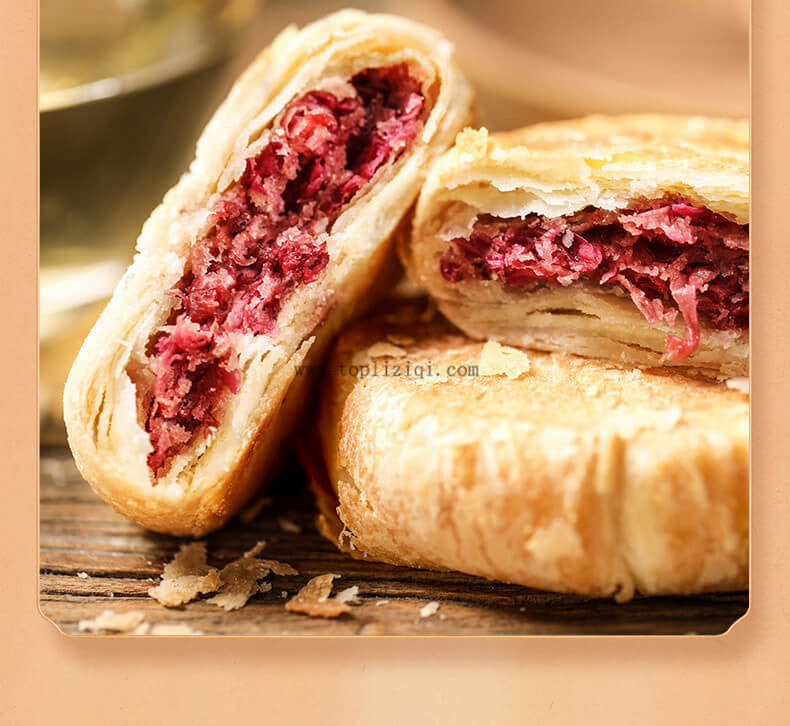 Product information
Production Place: Kunming, Yunnan
Shelf life: 60 days
Specification Size: 400g(40gx10)
Serving method: Open the bag and eat immediately
Storage method: at room temperature, sealed and protected from light, the inner bag should be refrigerated after opening.
Ingredients Ingredients: wheat flour, heavy red rose petals, sugar, edible lard  (containing dibutyl hydroxytoluene, butylated hydroxyanisole), anhydrous ghee oil, edible refined animal oil, edible refined vegetable oil, mono- and diglycerol fatty acid esters, phospholipids, food flavors, butyl hydroxy anisole, dibutyl hydroxy (butyl hydroxy anisole, dibutyl hydroxyanisole, β-carotene), maltose syrup, drinking water, milk powder, honey, food salt, food additives (citric acid, sodium dehydrogenate, potassium sorbate), food Flavors for food products
Allergens: wheat and its products containing gluten, milk and dairy products, honey and bee products