Li ZiQi honey grapefruit tea honey grapefruit jam jam tea punch infusion drink brewing small package 1 box
customers are viewing this product
We made a little change on the traditional honey pomelo tea.
Using a small cup that can be carried around, it is easy to open and
It can also be brewed with a variety of water temperatures.
In addition, we have added grapefruit peel.
It becomes a cup of chewable honey pomelo tea!
Chew it and you will feel the aroma of grapefruit in your mouth.
With this, you can drink several more glasses of water every day.
Two points of change from now on love to drink water

Drink first, chew later
This time, pomelo tea is different!
Drink the refreshing fruit tea with the sweet and sour pulp fiber.
After the bottom of the tea, you can eat the golden peel and chew it.
The fruit flavor of grapefruit bursts in the mouth.
No bitter and astringent taste, refreshing and pleasant

Stable sweet and sour ratio
From the many reviews that stand out

Pinghe Kuanxi Honeydew
There is a story to tell
It was produced in Pinghe County, Fujian Province, and was also listed as a tribute during the Qianlong period.
We use both red and white flesh honey pomelo
Thin skin, juicy, soft, sweet and slightly sour

Taste sweet and sour in a fancy way
Besides drinking it, you can also make it with your fingers
Honey pomelo tea can also be eaten in this way
Make homemade drinks
Make jam
Dessert garnish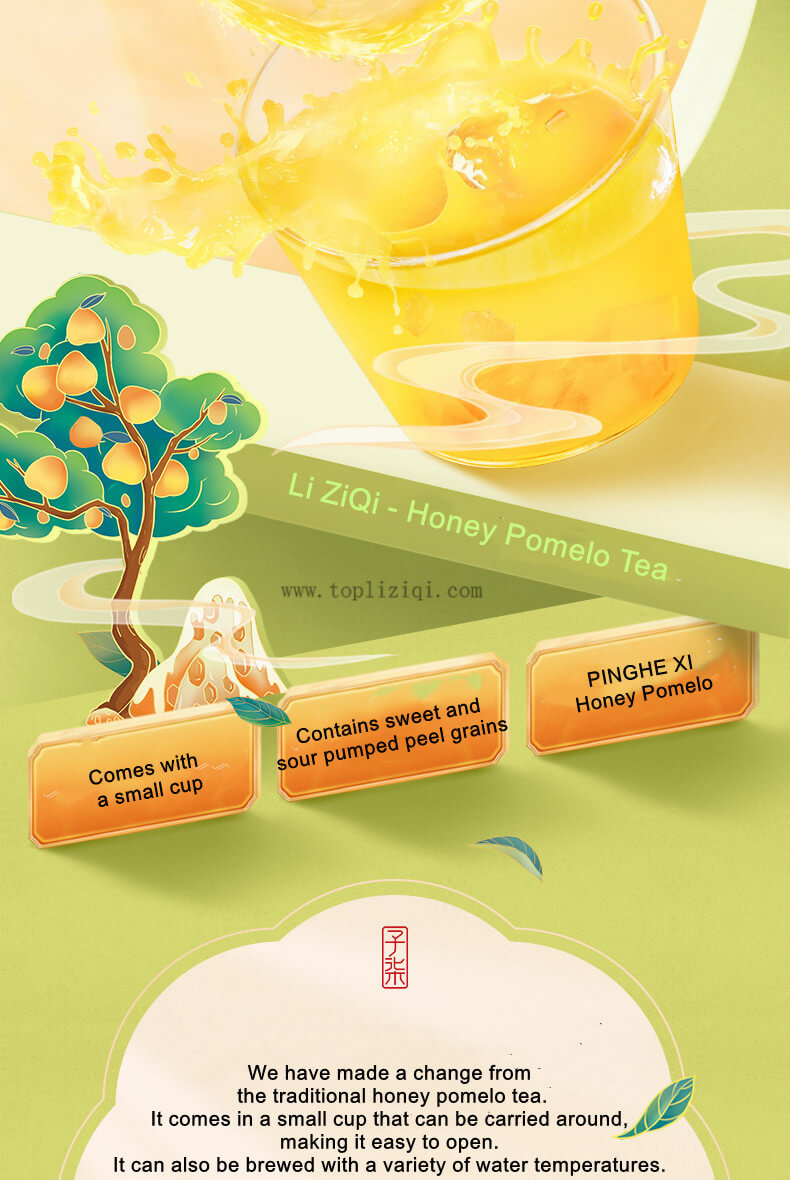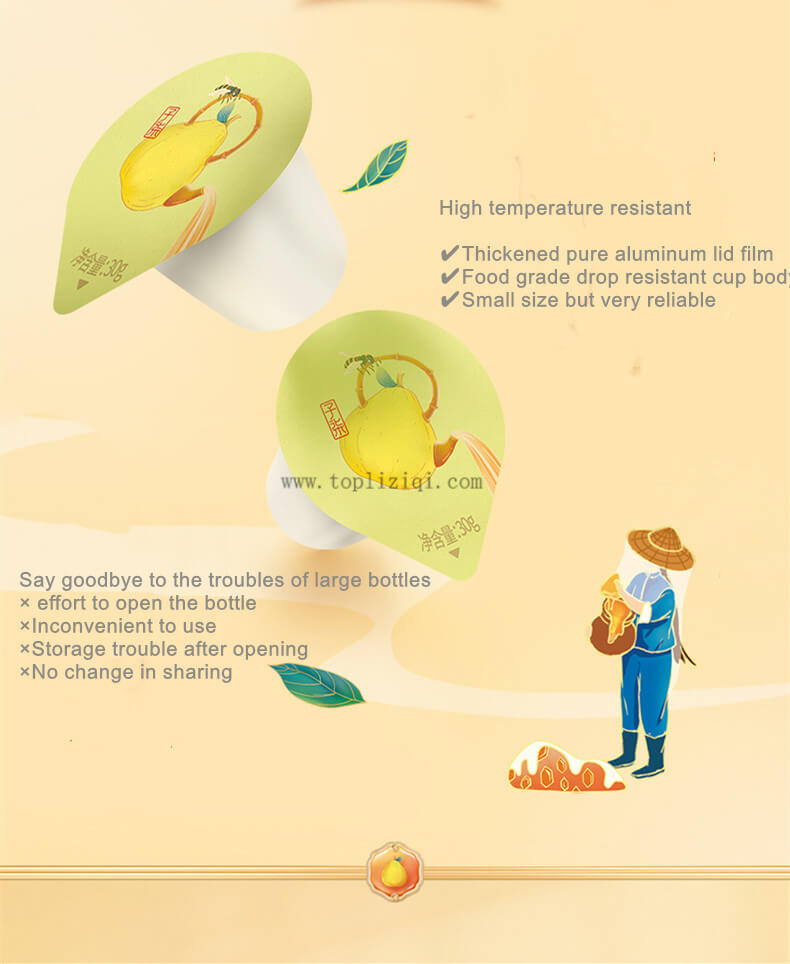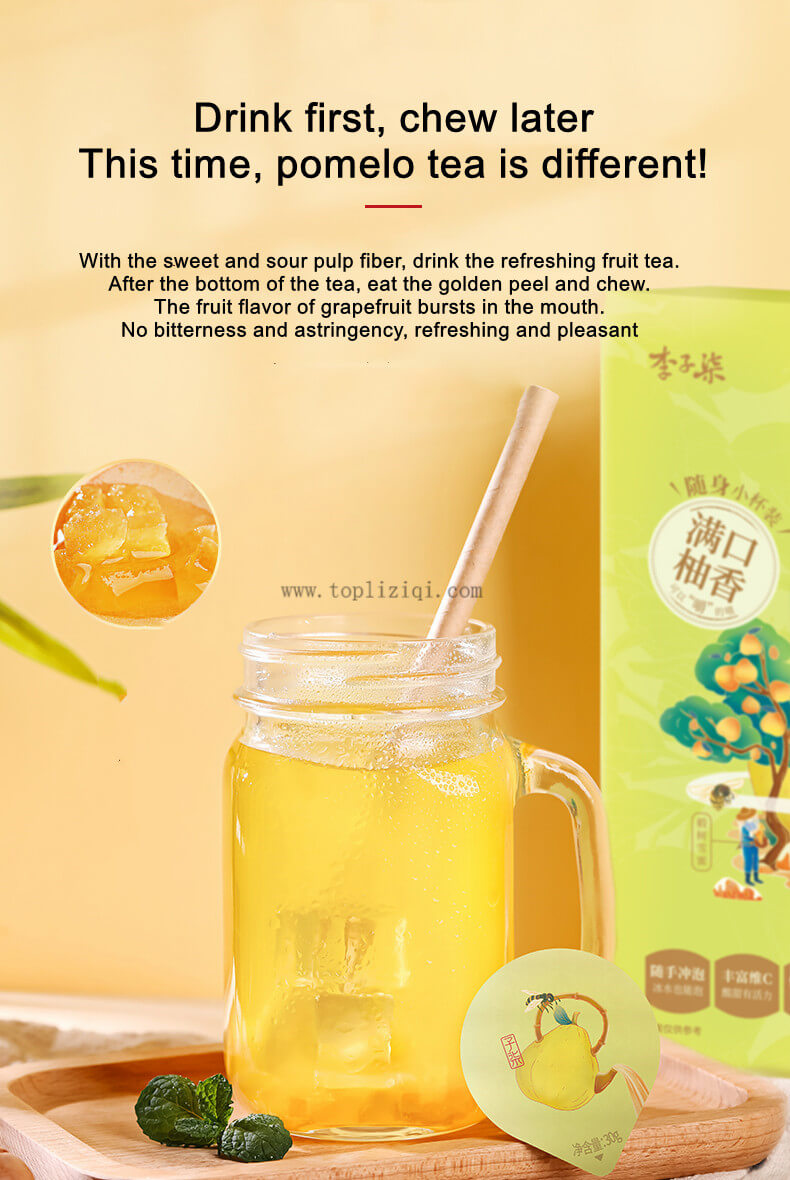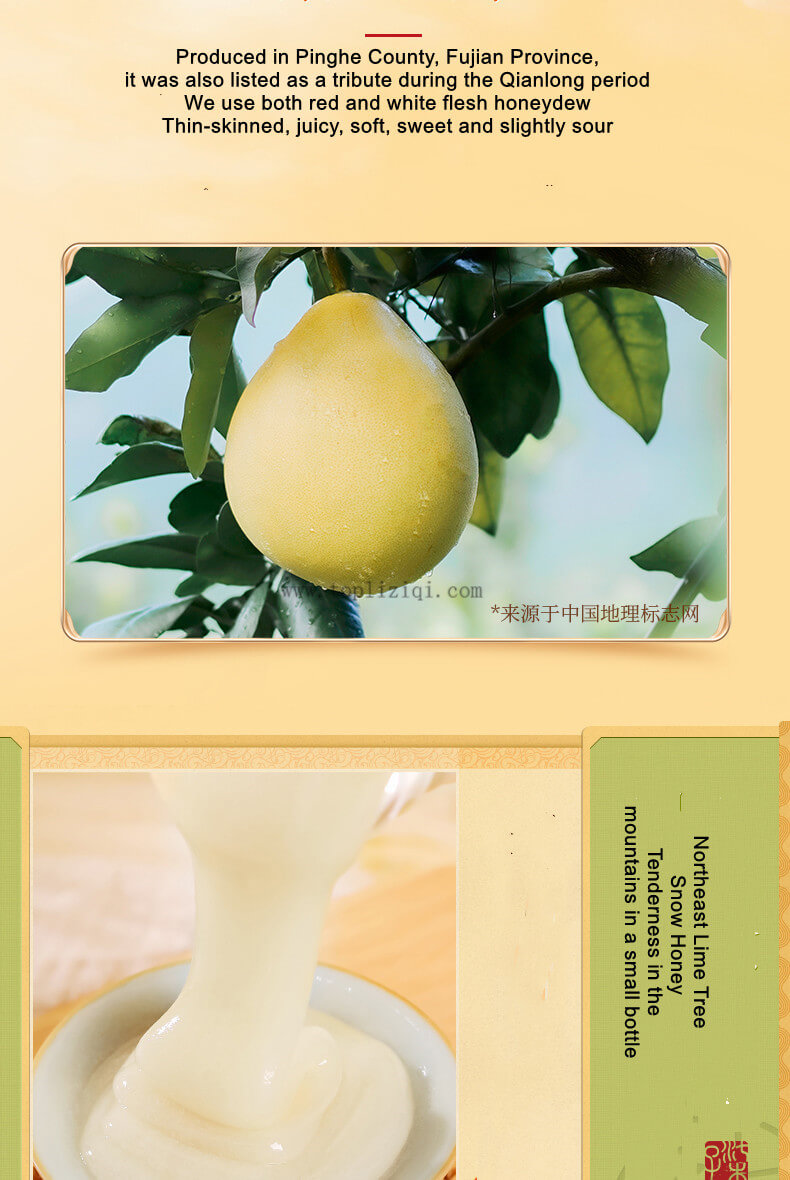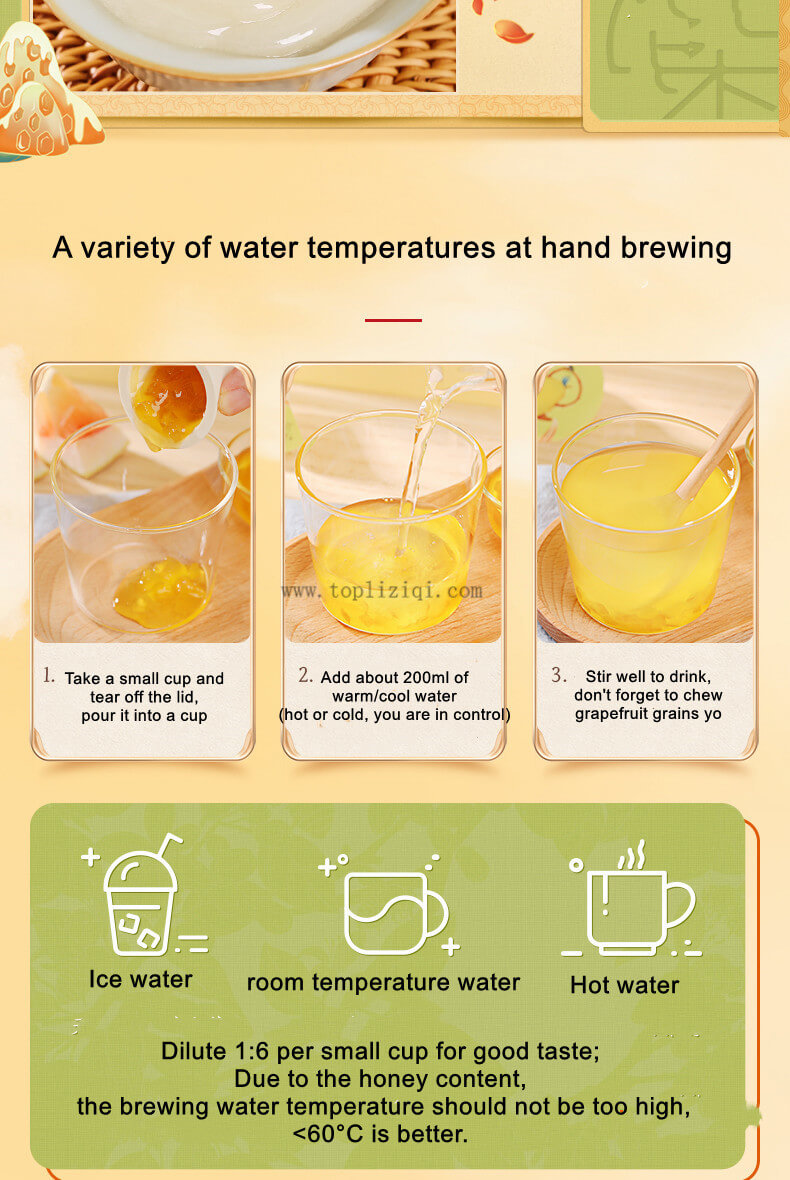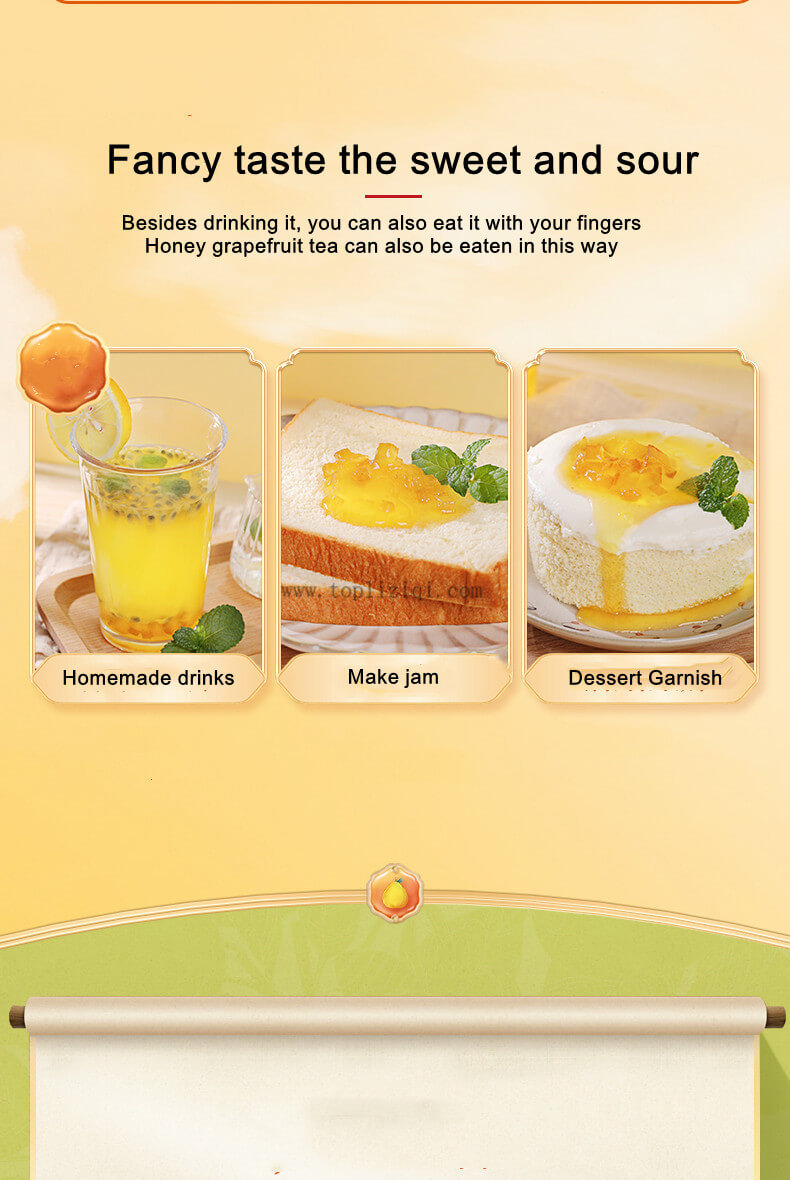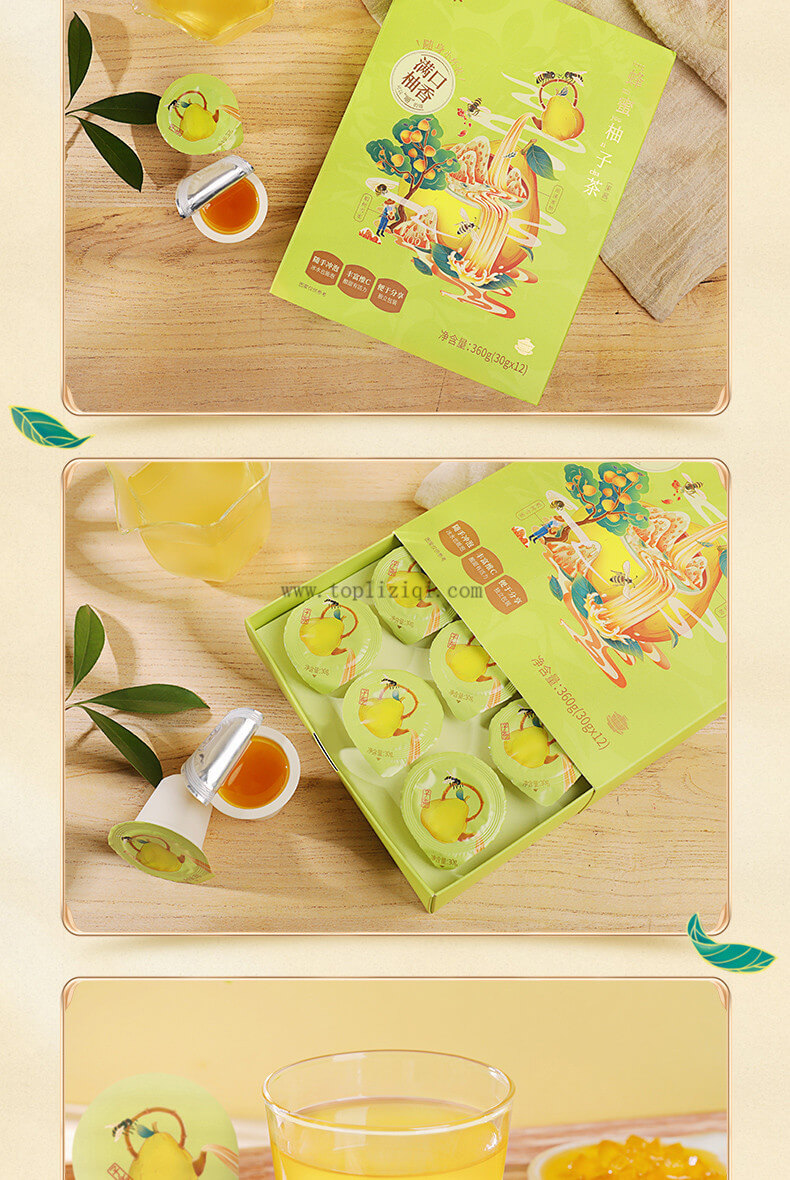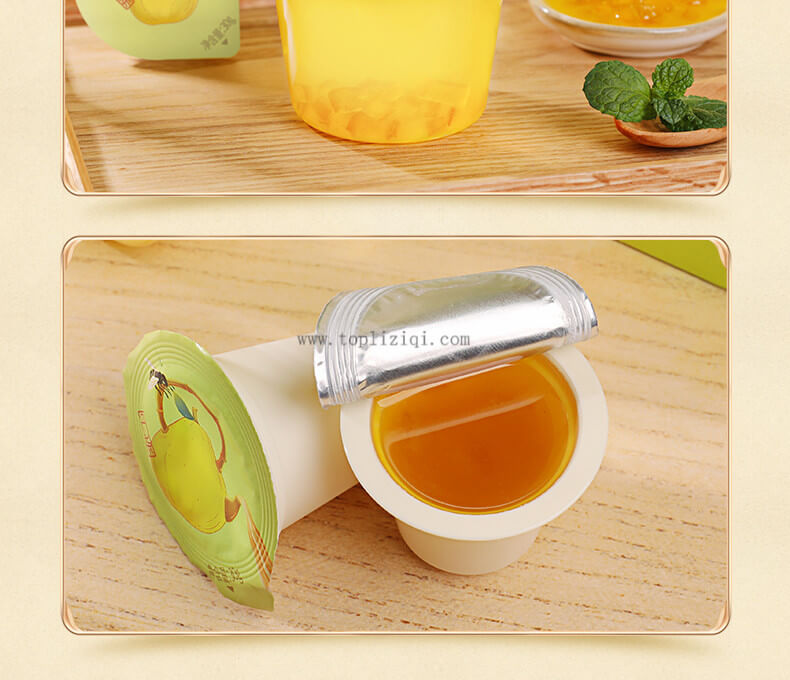 Product Information

Product Name: Plum Seven Honey Pomelo Tea
Main ingredients: Kuanxi honey pomelo, sugar, glucose syrup, water, honey (linden snow honey)
Shelf life: 6 months
Production date: see spray code
Storage: Keep in a cool and dry place, avoid direct sunlight
Serving method: 1.Brewing: Take a small piece and tear off the lid, pour it into a cup, add about 200ml
Water (room temperature water, iced water, warm water are available), or use other tea drinks
brew, stir well and drink, the grapefruit peel at the bottom
The grapefruit peel at the bottom can be chewed directly;
2. Jam consumption: as jam spread bread or other desserts with food.
Warm tips: 1. Because this product contains honey, the brewing water temperature should not be too high, it is recommended that the water temperature is below
60°C ;
2. Since this product contains high content of pectin, the thickness of the grapefruit peel will change slightly due to the external temperature.
There is a slight change in consistency, when it is colder in winter, it will be slightly thicker, in summer
When the temperature is high, it will be slightly thinner, both cases can be more honey grapefruit tea
The situation is a natural characteristic of the product.
The situation is the natural characteristics of the product, hope that the Secretary know.