Li ZiQi konjac cold skin noodles instant no-cook meal replacement mix konjac noodles shredded belly filling instant noodles 2 boxes
customers are viewing this product
Low-calorie konjac cold skin
Strong satiety with meal replacement

Extra tender shredded chicken
5 balanced nutrition

About 3 minutes to enjoy
Quick and spicy to enjoy

Is this what you expect from a cold crust?

Filling
Strong satiety, suitable for meal replacement.

Tasty
Full of flavor and ingredients, just delicious!

Nutrition
Meat and vegetable mix, balanced nutrition.

Convenient
About 3 minutes to enjoy, just one song time.

Compared with ordinary cold skin, the konjac cold skin package
Minus with times more calories.
No need to worry, eat with pleasure!


Full stomach - konjac's "expansion power"
The "Compendium of Materia Medica" said it "a taro cooked, can fill the belly of dozens of people"
With konjac as food, will produce a strong sense of satiety * 3

delicious
Suitable for all seasons in spring, summer, autumn and winter
Q-stringent konjac cold skin.
Sprinkle with sour vinegar with vine pepper oil and red oil.
Under the constant stirring of chopsticks
The cold skin and the side dishes repeatedly collide to release the aroma.
It is crispy, spicy, yet cool and refreshing.
Meat and Vegetables with no loss of nutrition
We also put a lot of thought into the combination of ingredients.
Compare a variety of ingredients, evenly tested.
The nutritional combination of meat and vegetables is selected.


A little more flavorful withering taste
In order to restore the taste of the authentic cold crust
We look for matching seasonings around the world and keep improving and adjusting them.
One bite and we know it's authentic enough!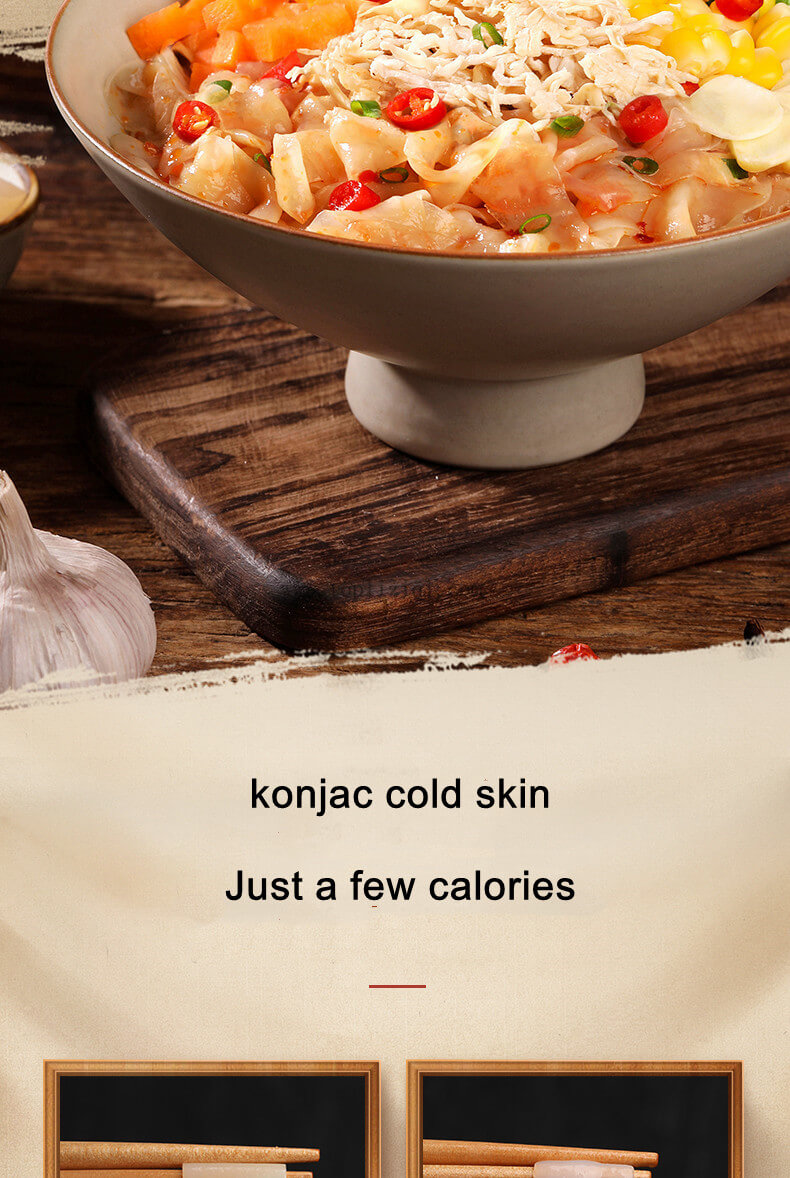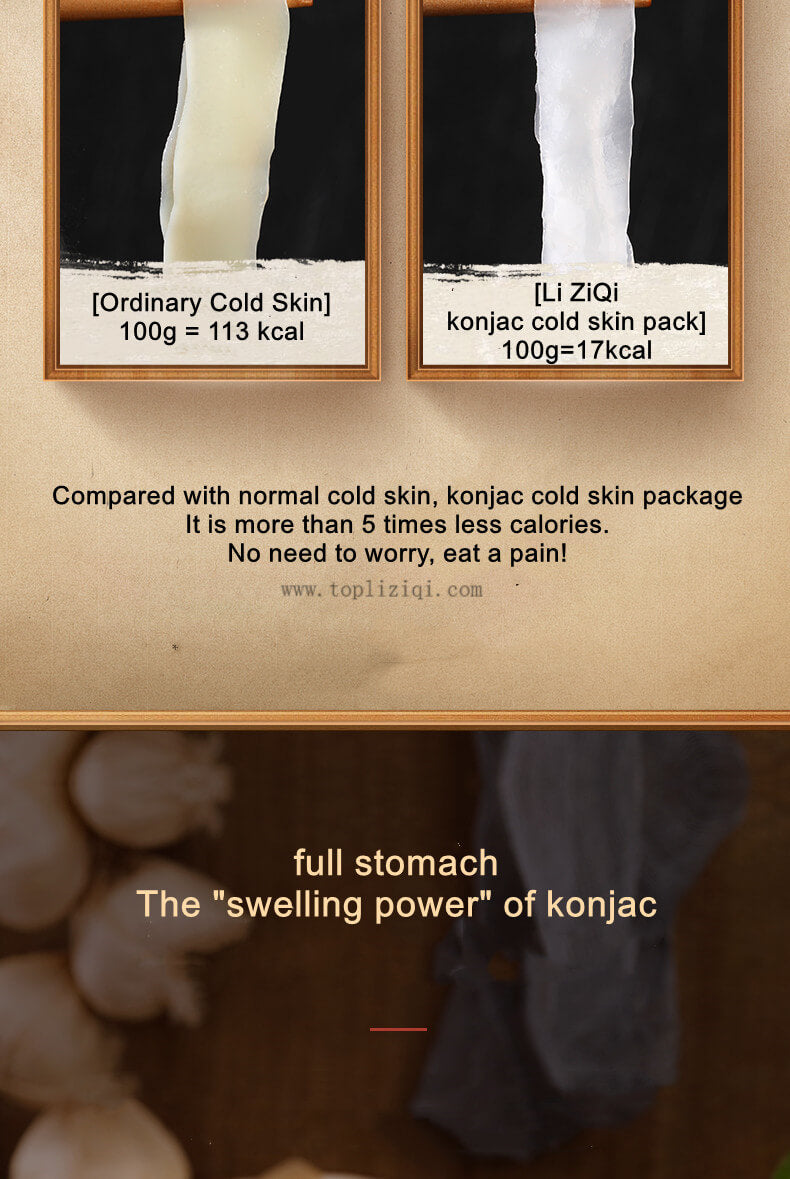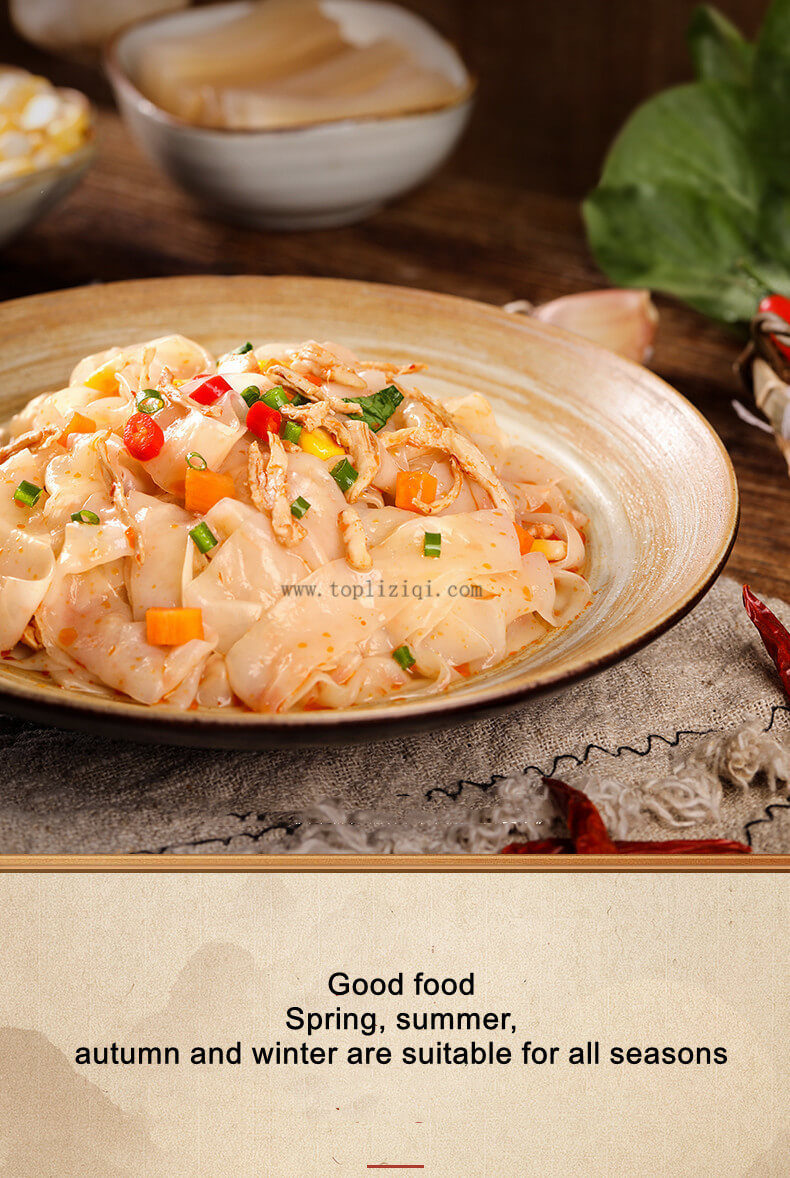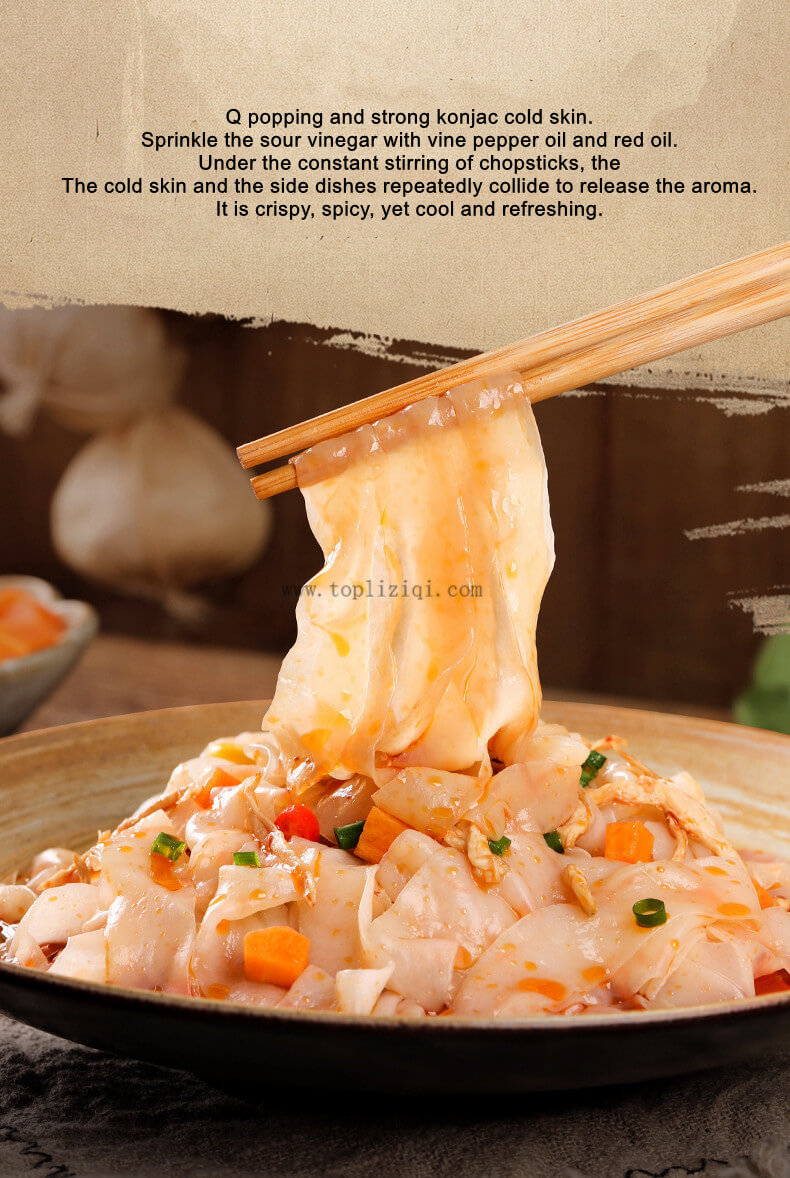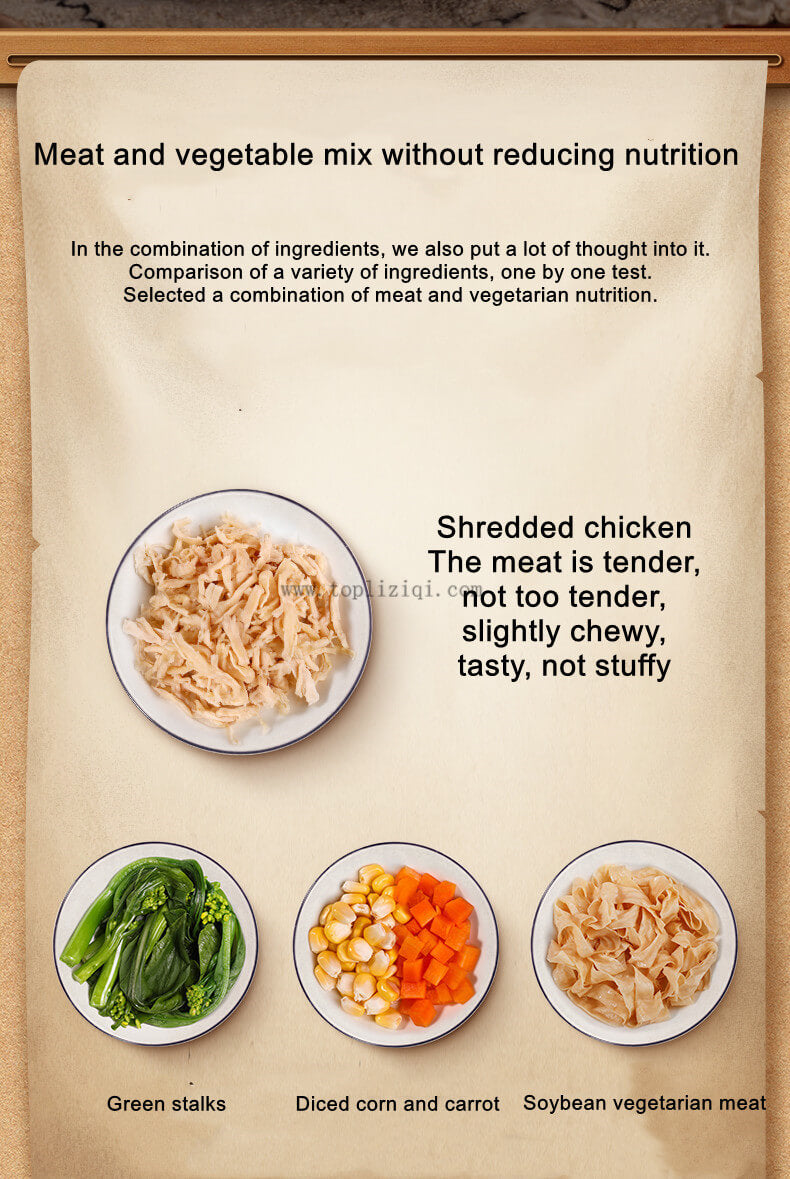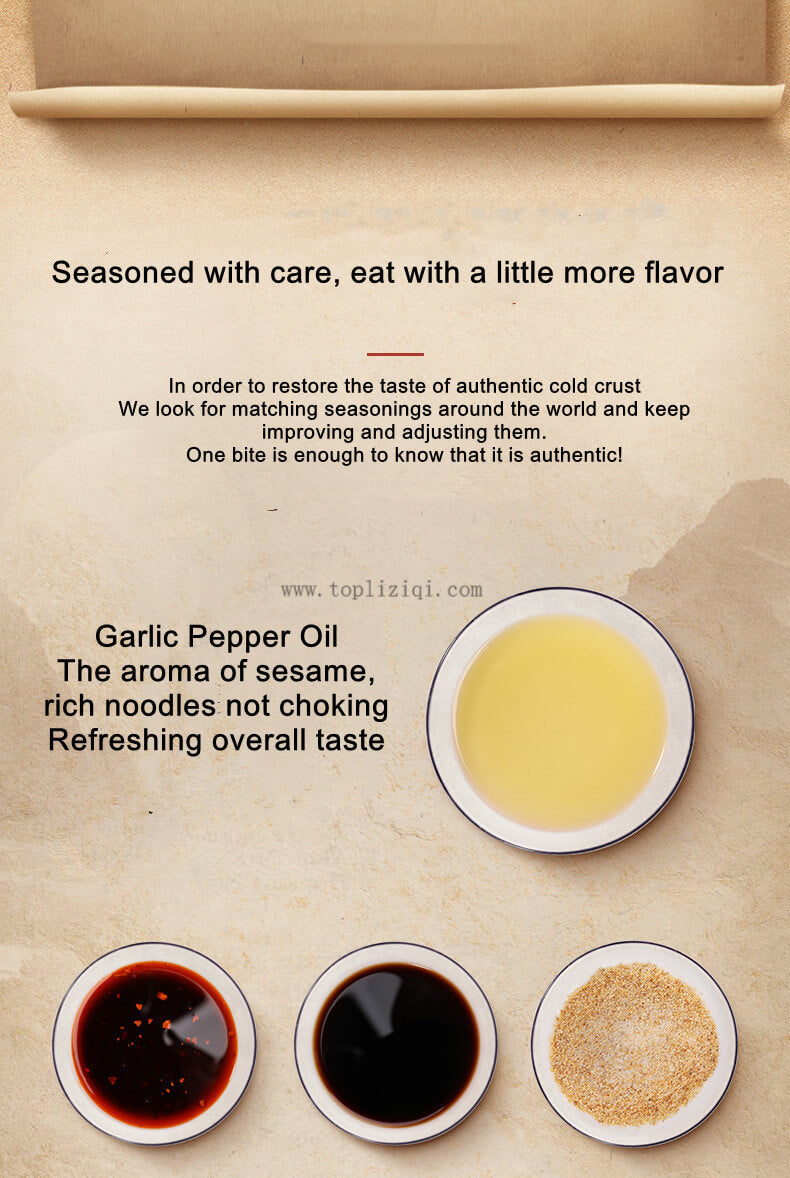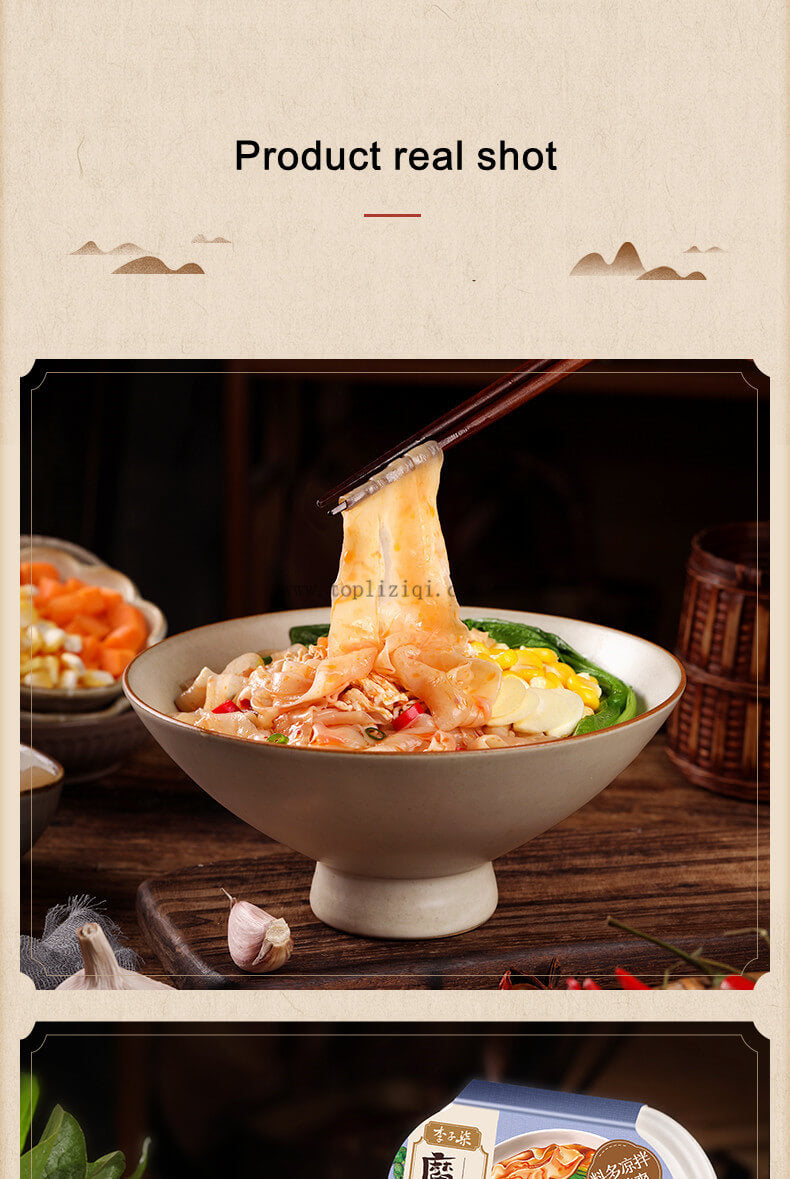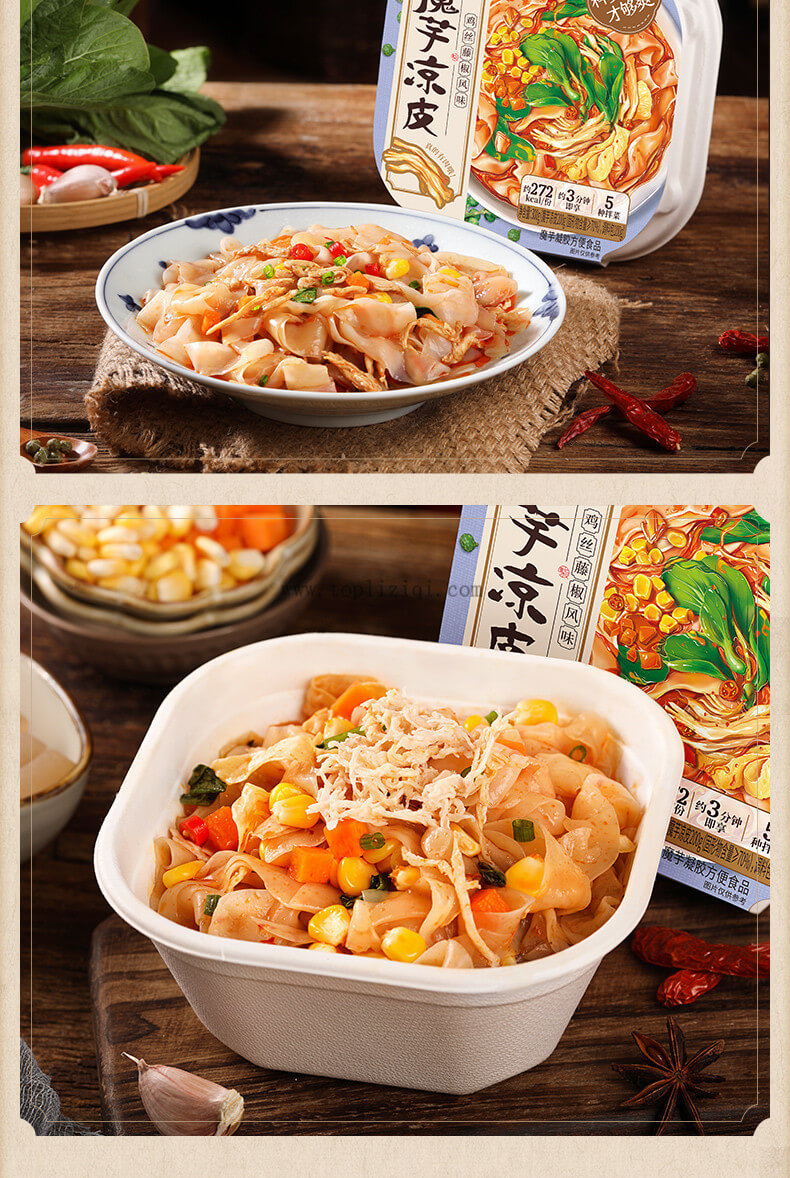 Serving method

[Strain] Drain the water from the konjac cold skin packet and put it in a bowl.
[Brew] Put the vegetable packet and shredded chicken packet (need to be pre-rolled) into a bowl and soak in boiling water for about 3 minutes, strain the water, and set aside.
[Let cool] Rinse again with cool water (or cool naturally), then drain.
[Serve] Add the remaining seasoning packets and mix well, ready to serve.


Product Information

[Product Name]: Plum Seven Magic Taro Cold Skin (Chicken Shred Vine Pepper Flavor)
[Specification] : 300g (200g of konjac cold skin (solids content ≥70%)
Seasoning package 100g)/box*2
[Ingredients] : konjac cold skin packet, garlic powder packet, soup packet, vine pepper oil packet, spicy oil packet, vinegar packet, vegetable packet, shredded chicken packet
[Production date] :See package
[Shelf life]: 6 months
[Allergen] : Contains soybean products, bran-made grains and their products