Li Ziqi Red Oil Instant Wide Noodle 135g*2
customers are viewing this product
When I was away, I ate a lot of noodles, but what I miss in my heart is still the bowl of pagoda noodles.
Noodles as wide as the bottom of the bowl, and then pour a spoon of red oil Shaozi, thin and strong, eat a bowl, sigh the beauty of the world ~
This time, I will make my heart's goodness
Even far from home, spend a few minutes, you can eat a bowl of authentic Sichuan red oil noodle skin!
It is also a small wish to fulfill their own.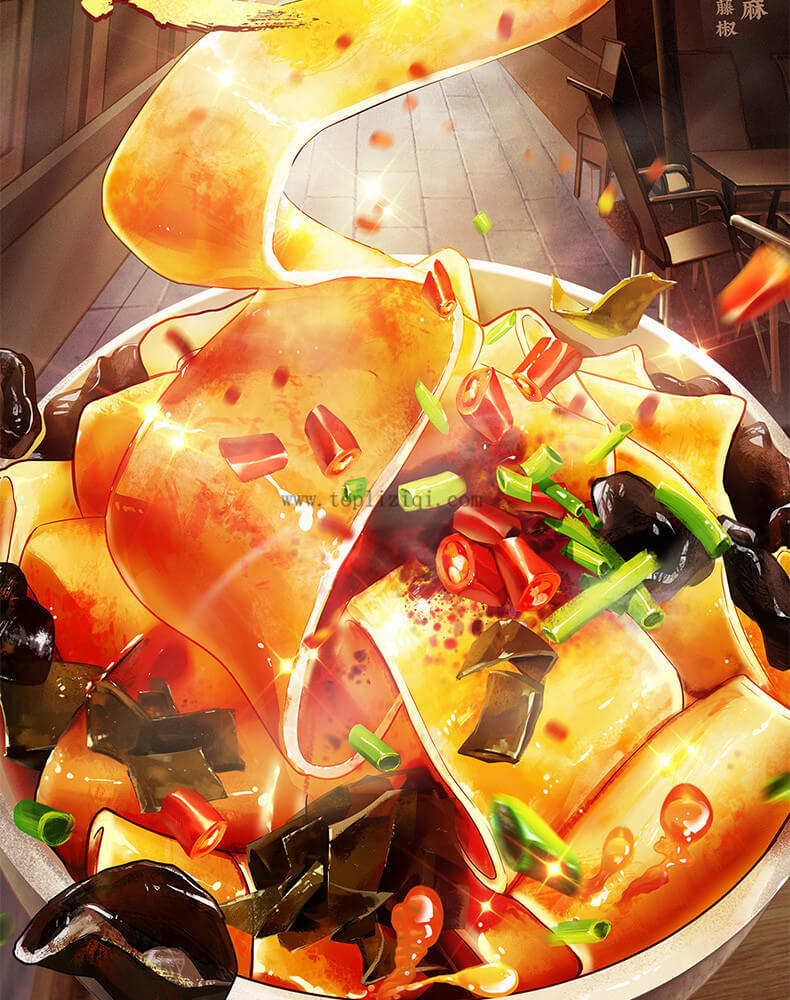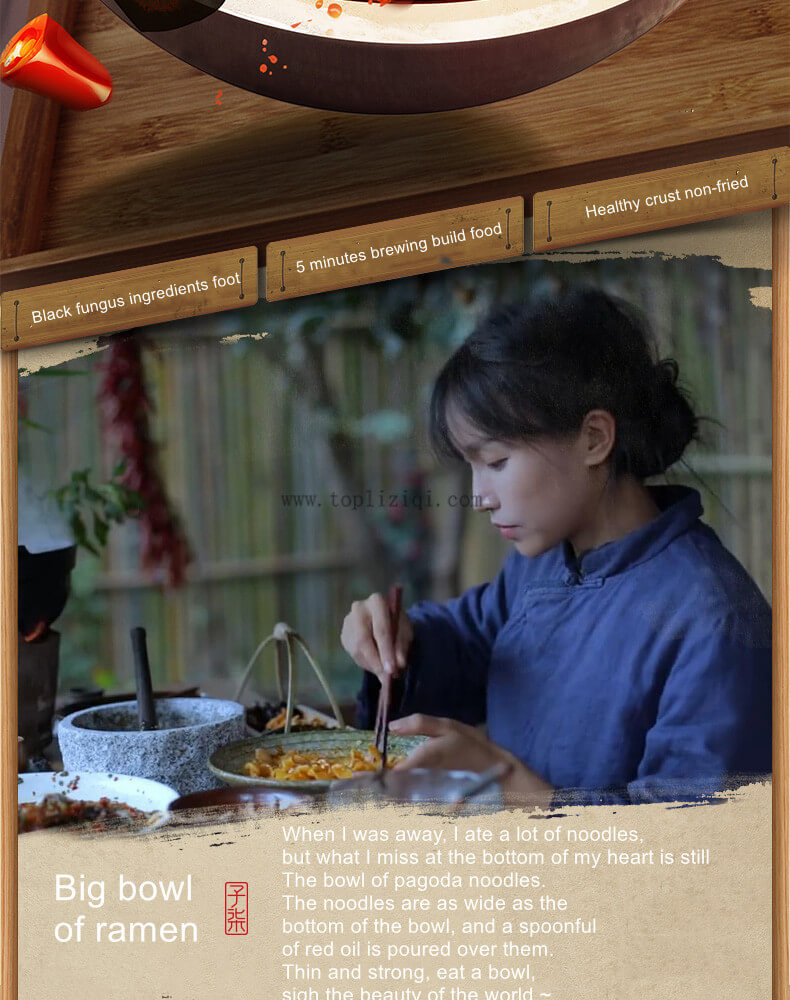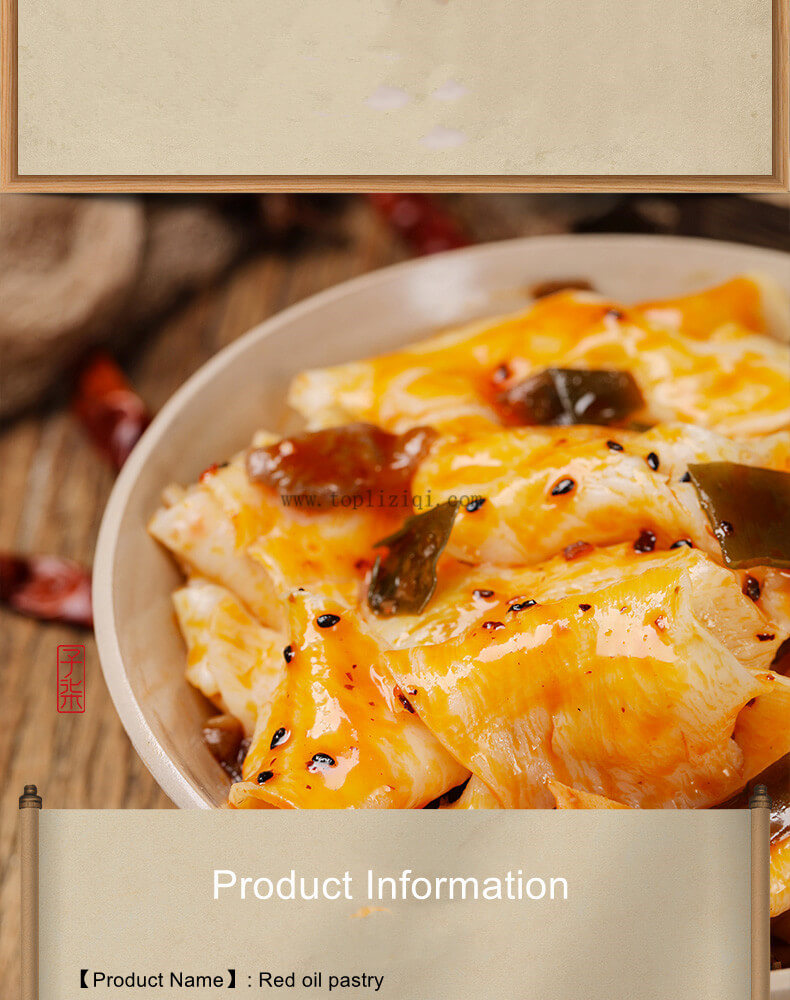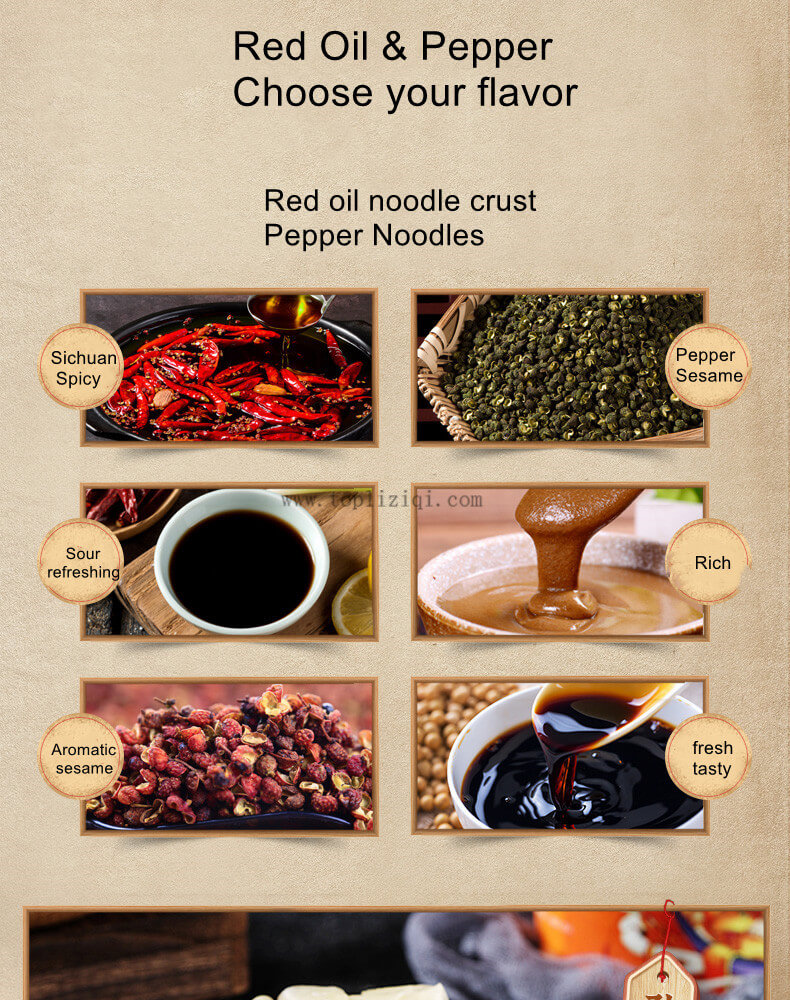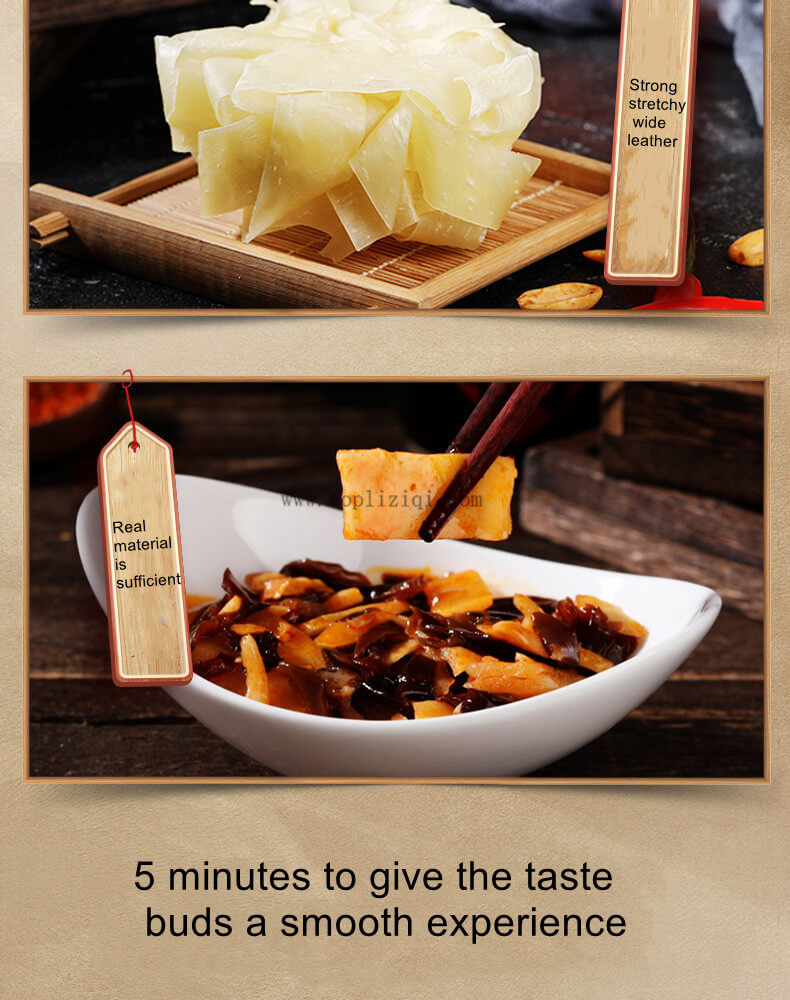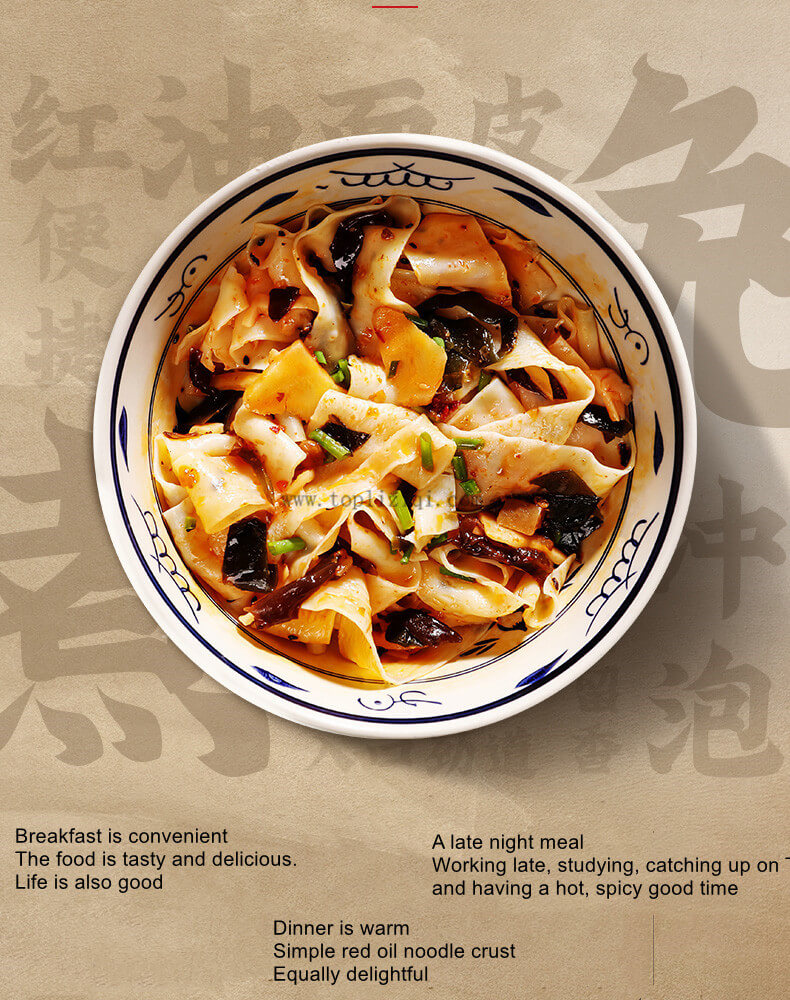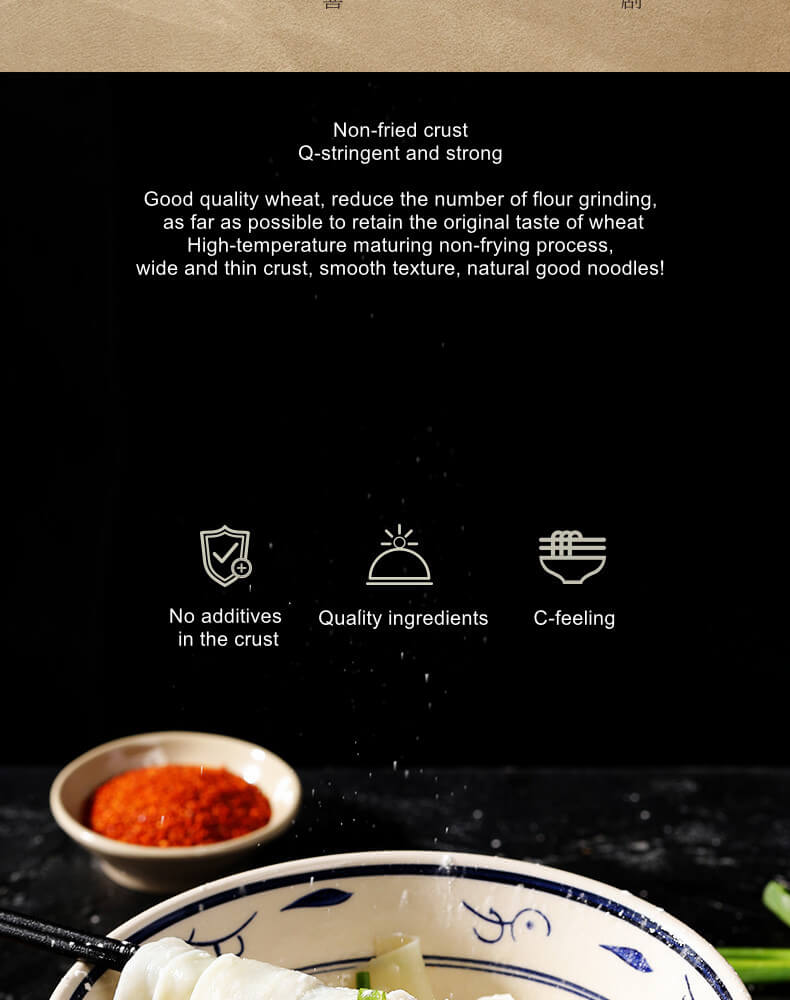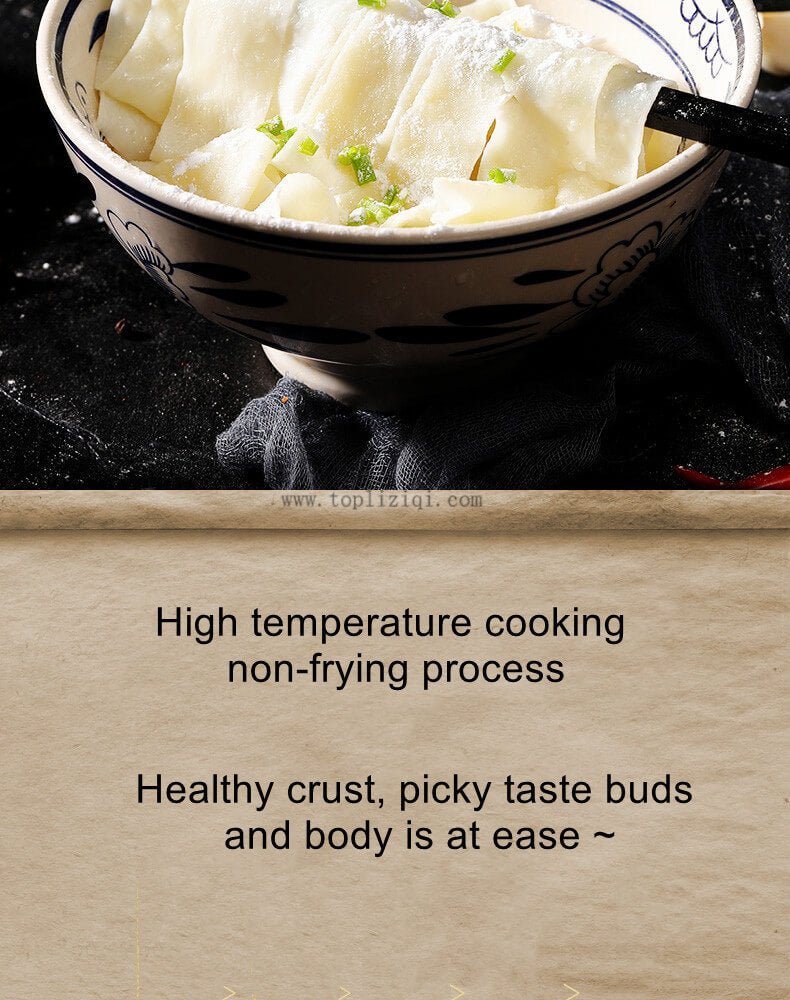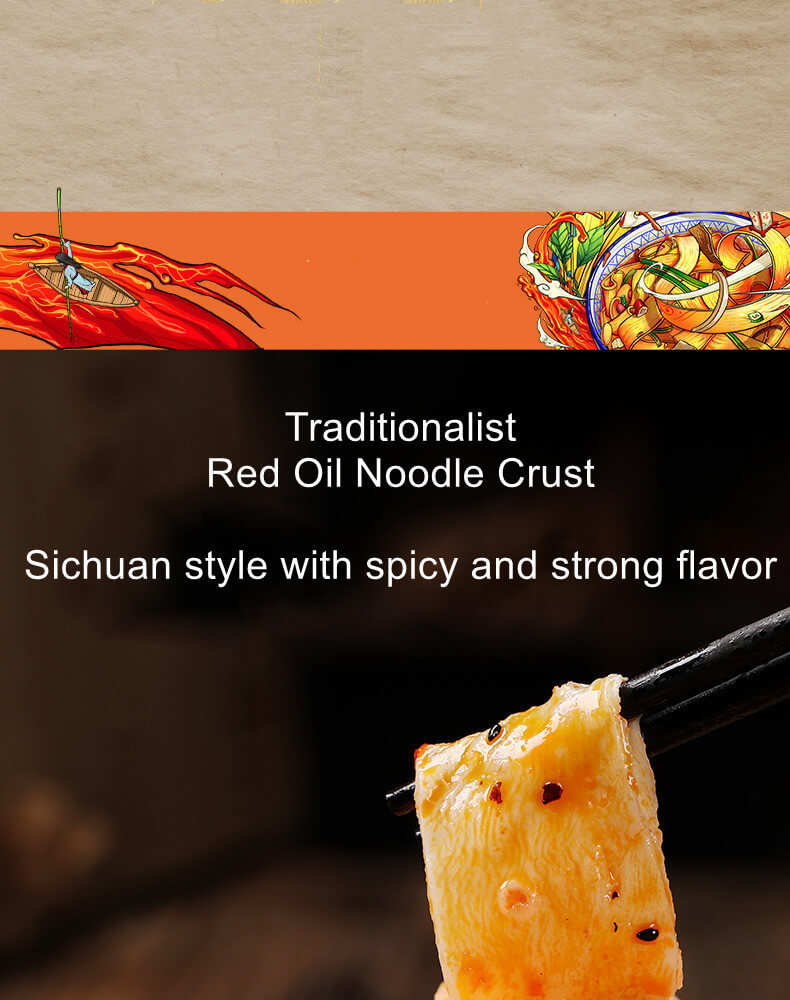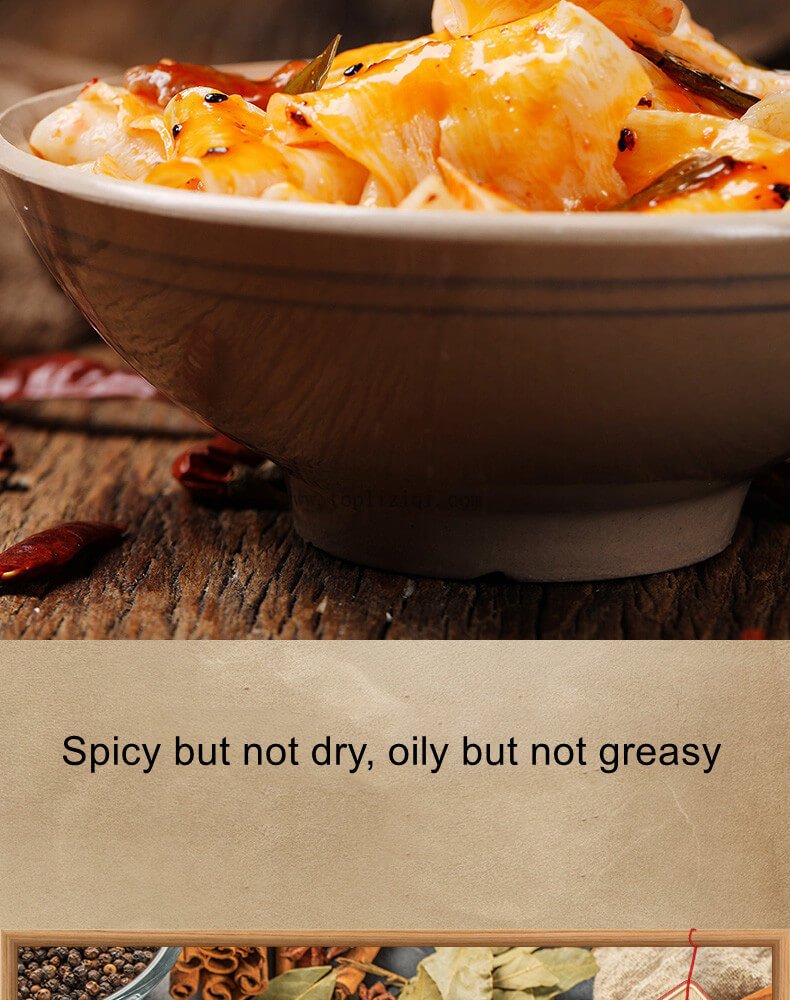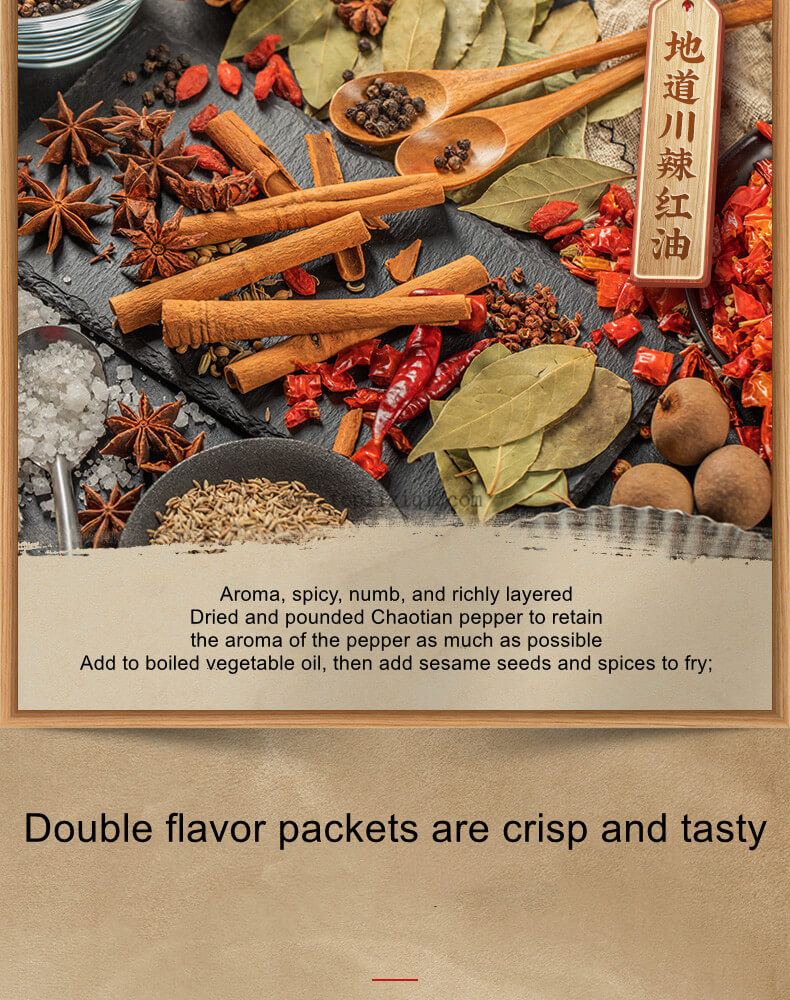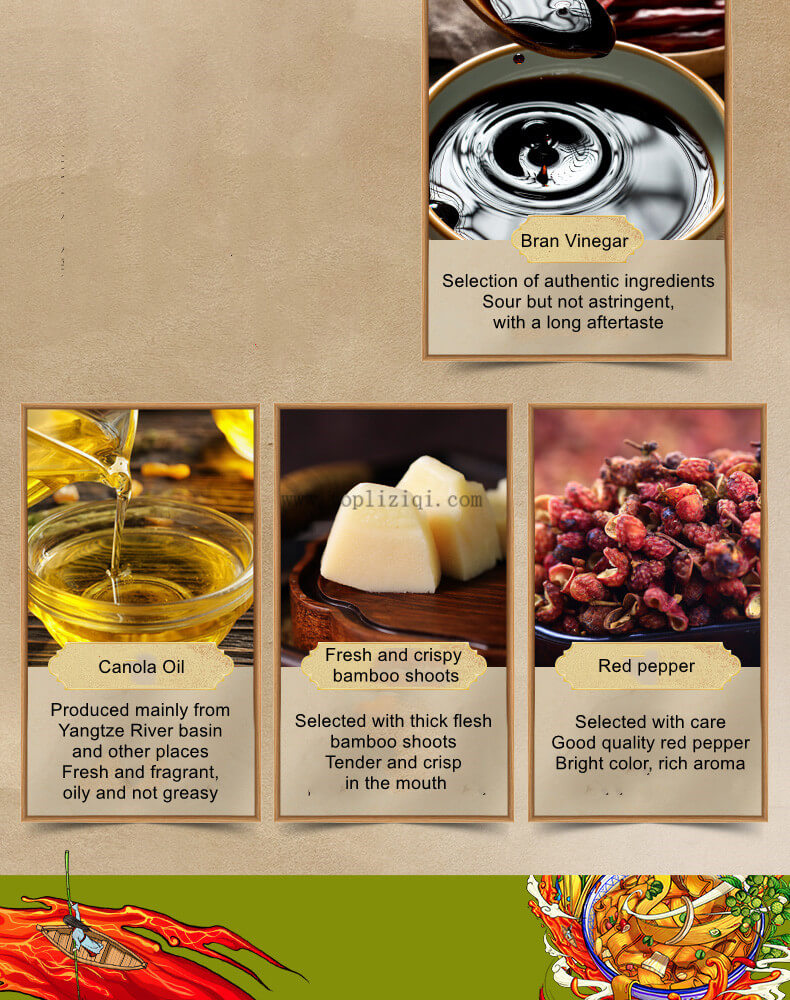 Canola oil
Mainly produced in the Yangtze River basin and other places - fragrant, oily and not greasy

Tender and Crispy Bamboo Shoots
Use thick bamboo shoots - tender and crisp

Red pepper
Careful selection of good quality red pepper - bright color and rich aroma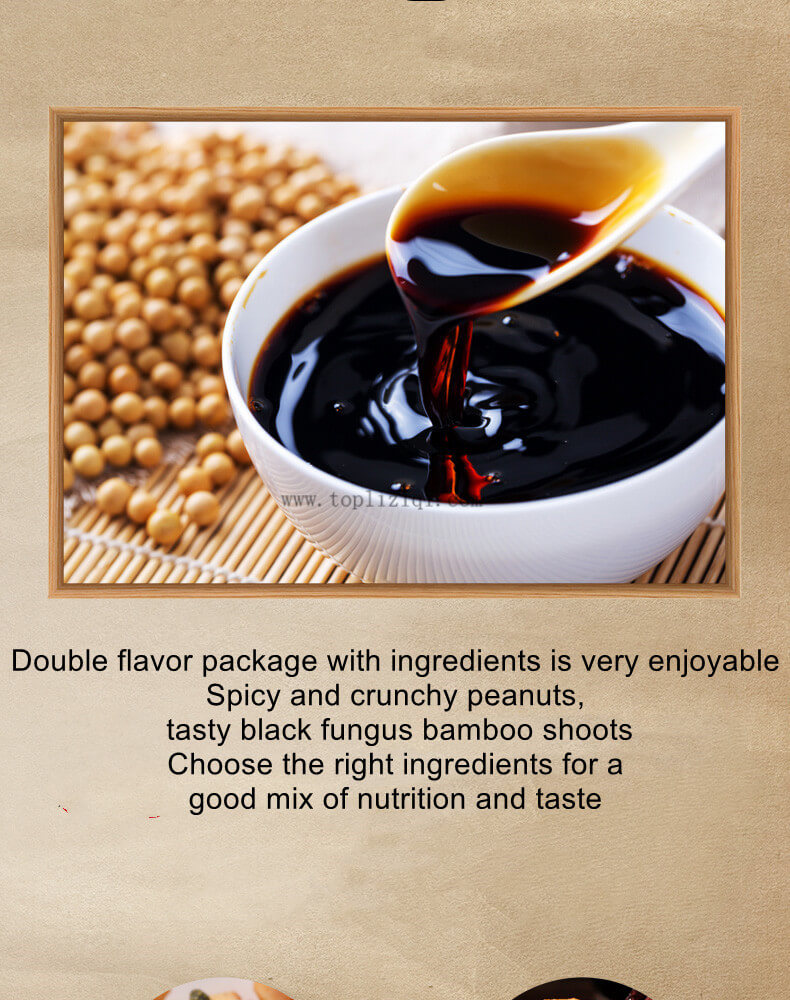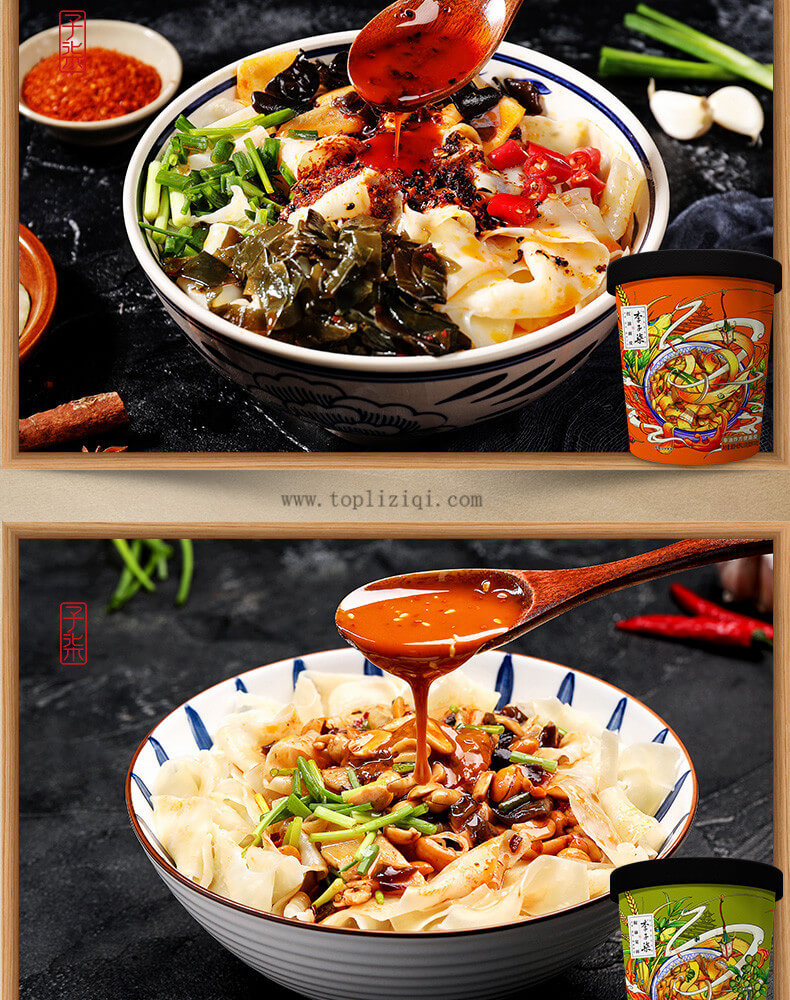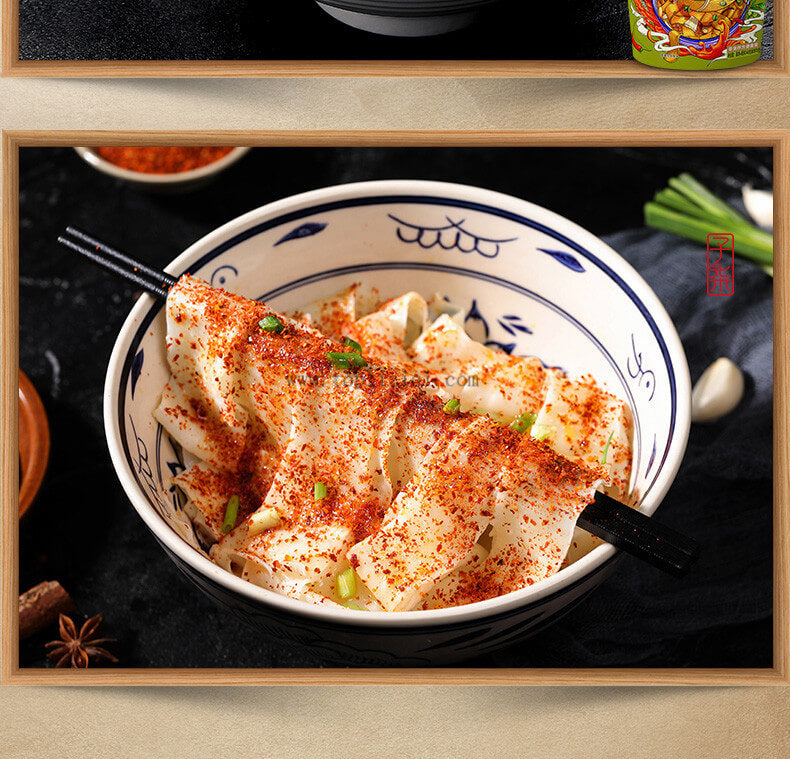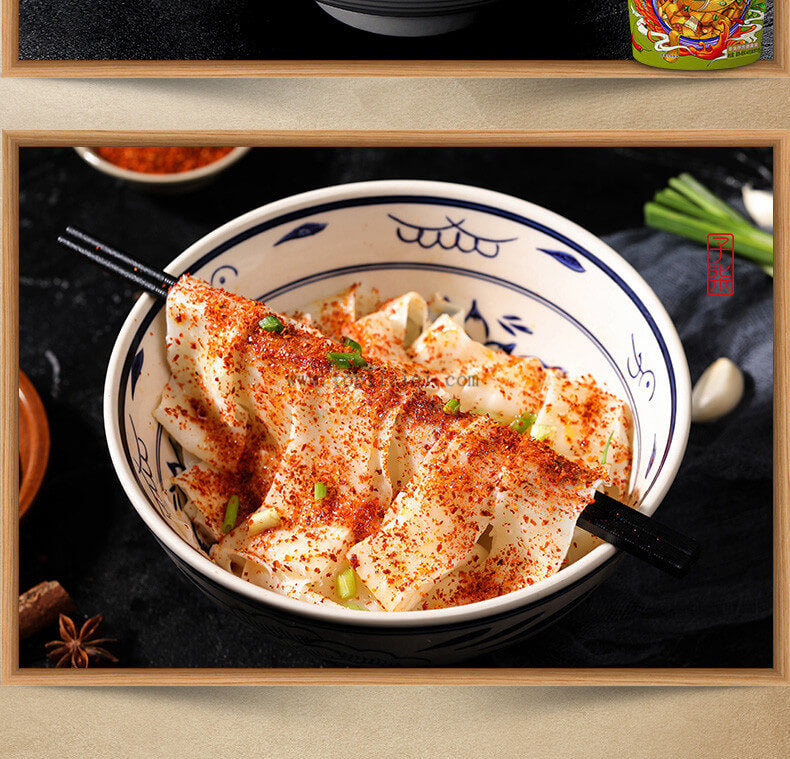 [Product Information]

[Product Name]: Red oil noodle skin
[Ingredients]: Pastry, oil packet, powder packet, vinegar packet, seaweed flavor packet, wood ear bamboo shoots flavor packet
[Specification] :135g*2
[Shelf life]: 9 months
[Not suitable for]: People allergic to wheat products, bran products, soy products, sesame seeds, etc.
[Storage]: Cool, dry, and ventilated place, avoid direct sunlight and high temperature