Li ZiQi yellow croaker roe sauce instant yellow croaker roe sauce down meal mixing sauce seasoning sushi 140g/bottle
customers are viewing this product
Gathering the mountains and the sea

To give you a fresh taste
Although always living in the mountains
But also long for the fresh aroma of the sea
In "The Compendium of Materia Medica", it is written that yellow croaker
is not as fresh as
And yellow croaker roe also has nutritional and food value
Stir-fried with small mushrooms
The beef and tomatoes are simmered in a sauce to taste
When the finished product is ready, take a bite
Full of the fresh aroma of the sea
It is a pleasure to eat.

From the sea
Giving you a ↑ wonderful journey of the tongue
Golden dragon yellow croaker growing freely in the sea with fresh roe
After catching, lock the freshness and take the roe
Seasoned with three ingredients to add freshness to flavor
A jar of sincere product with 90% delicious roe

90% roe content
Unbeatable sincerity and marine flavor
With 90% roe content, the roe itself is preserved as fresh as possible
With a small amount of auxiliary ingredients to enhance the flavor
Full of roe, round and smooth

Ocean Ranch
Located at 39 degrees north latitude, at the junction of Yellow Sea and Bohai Sea
The ocean is full of life due to the convergence of cold and warm ocean currents
The low water temperature brings a large number of microorganisms, providing nutrients for fish
It is far from the shipping lanes, so fish grow freely.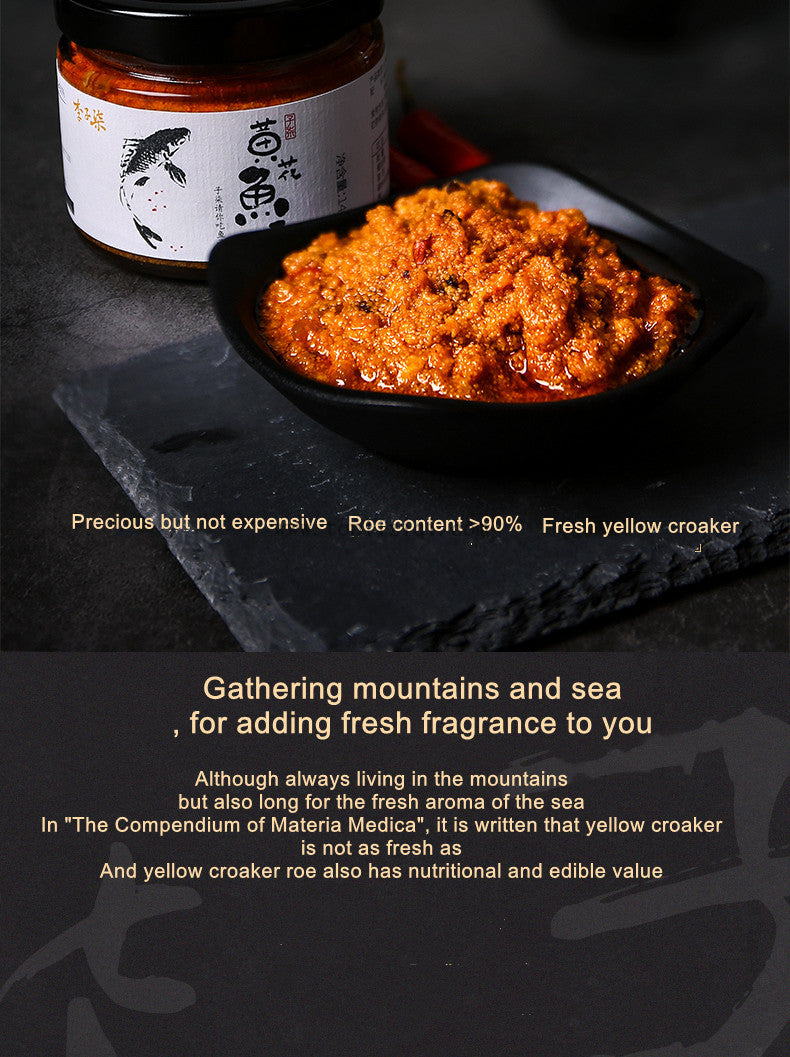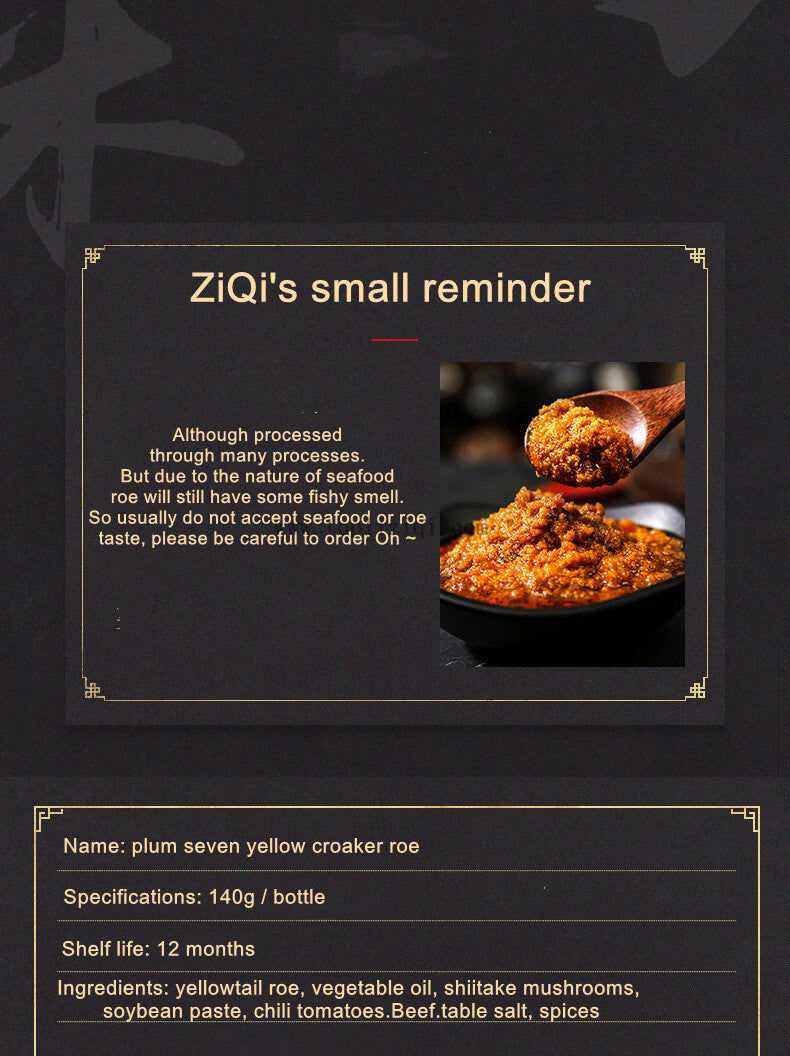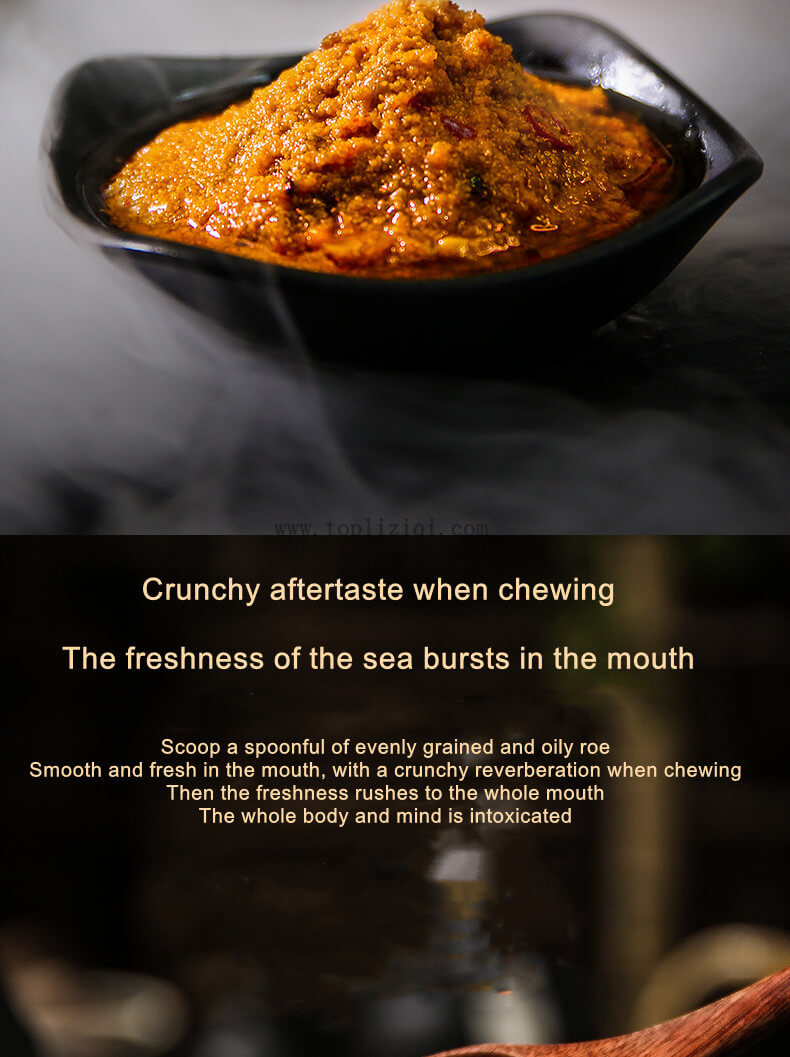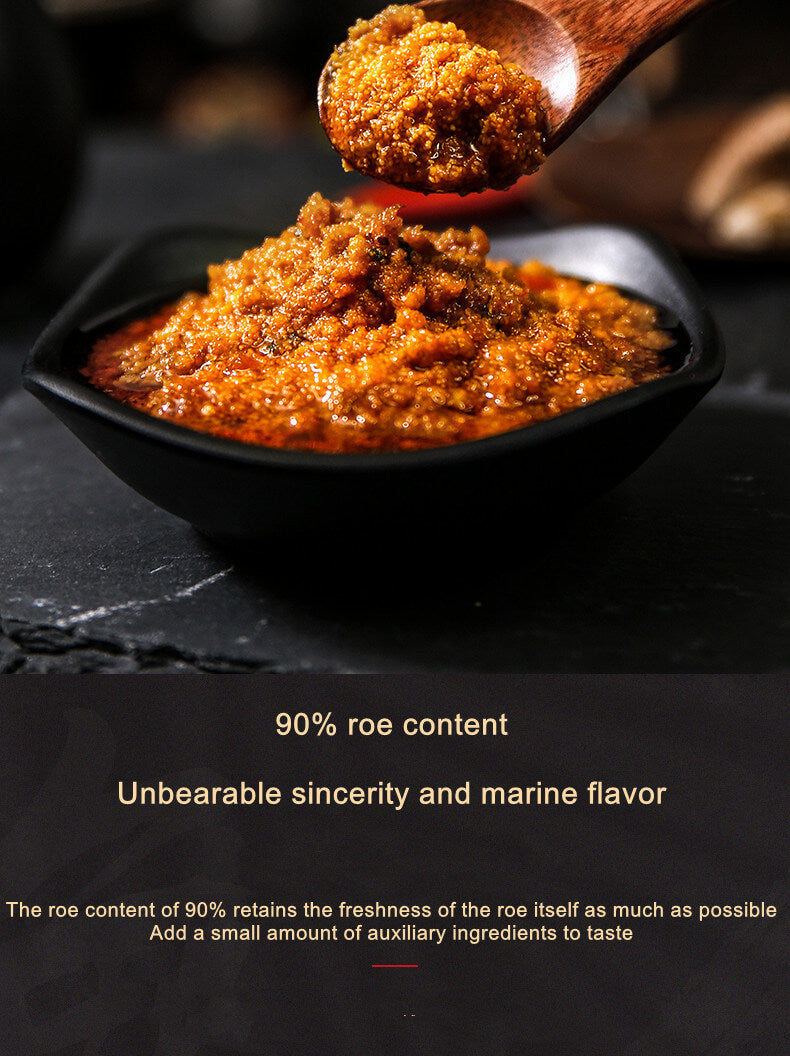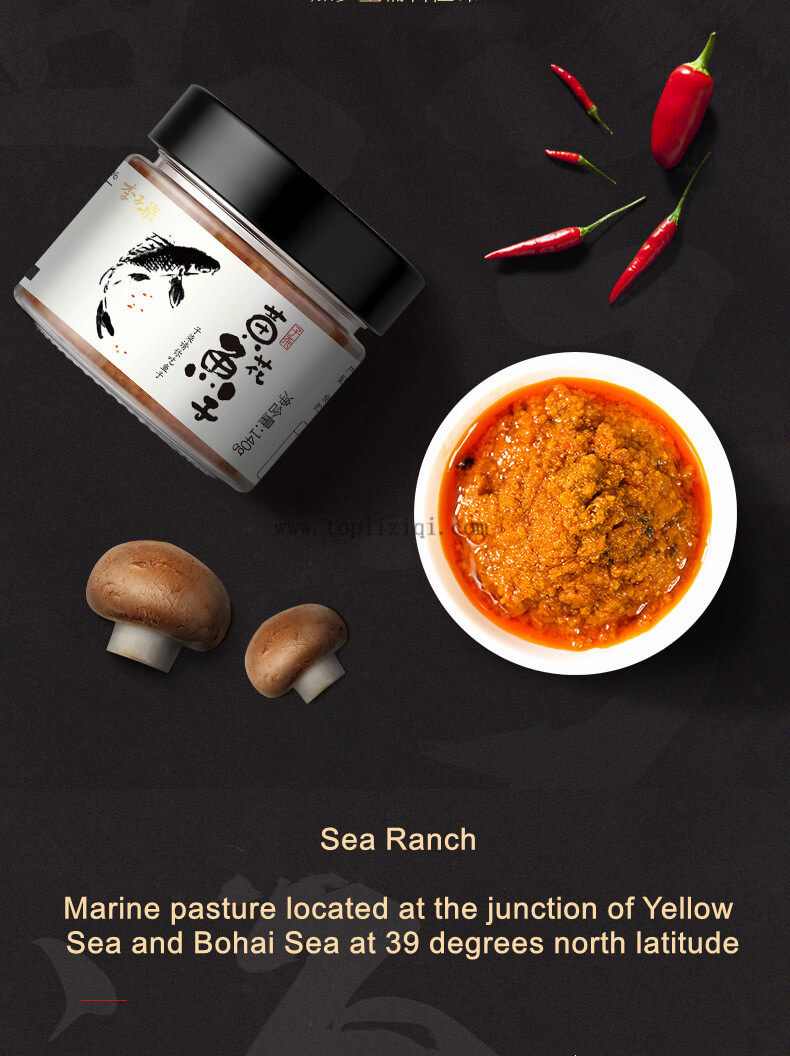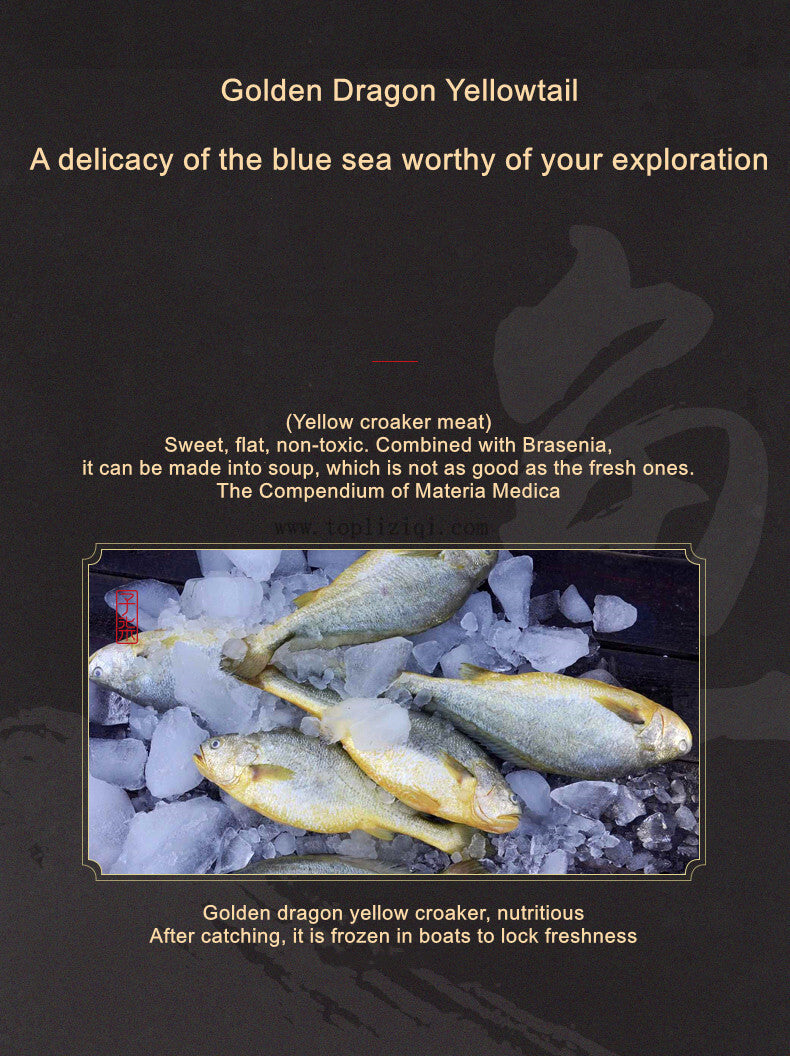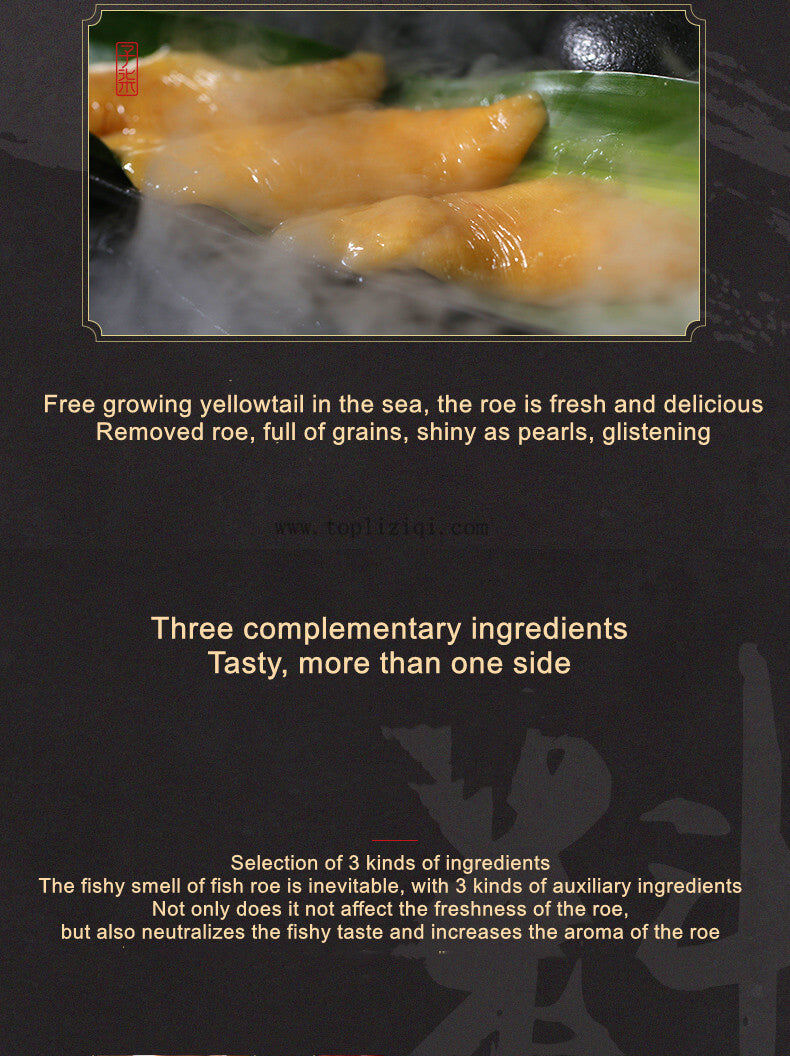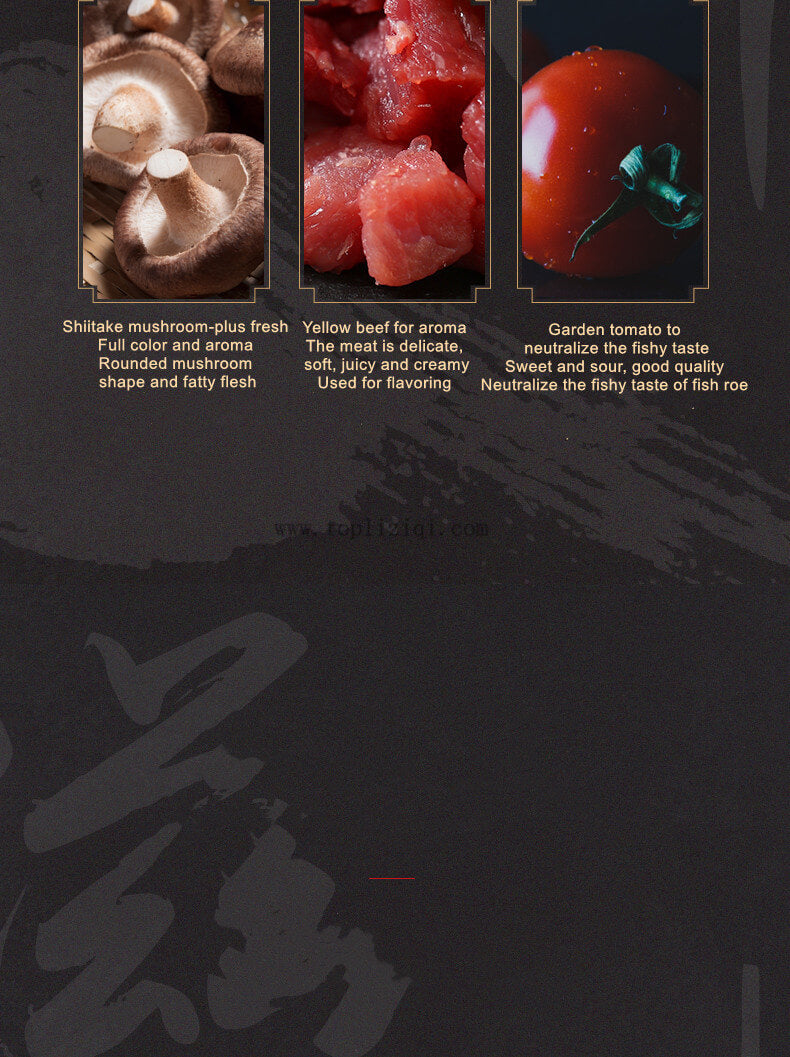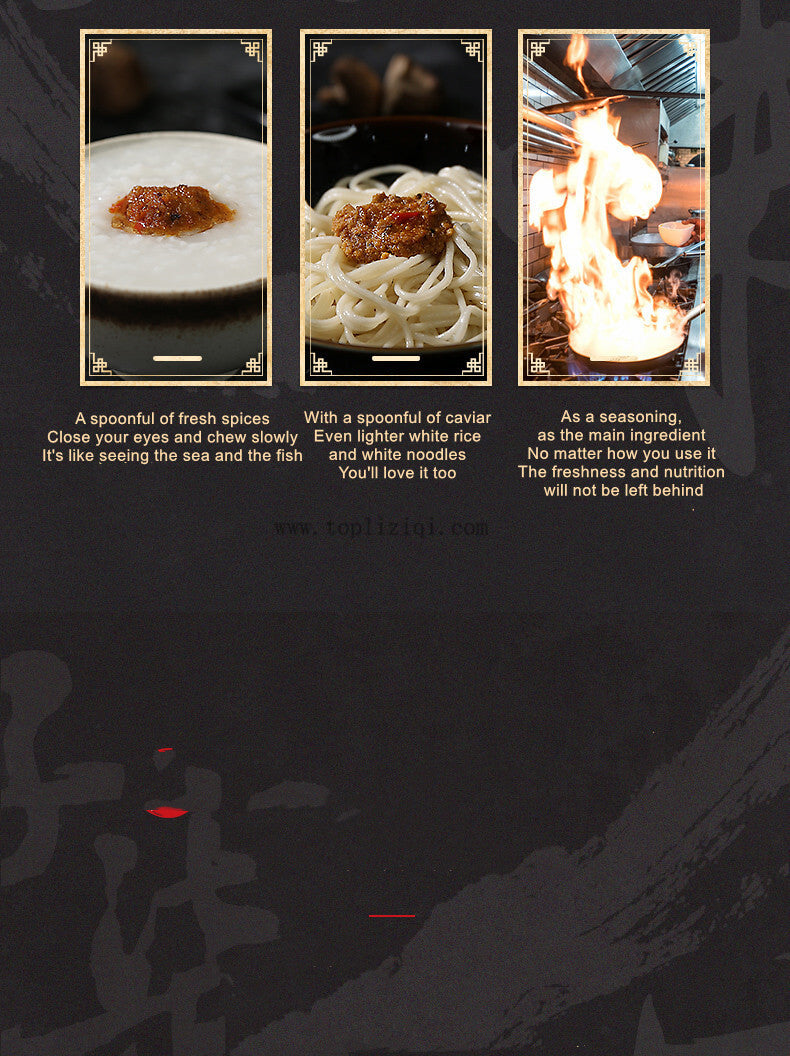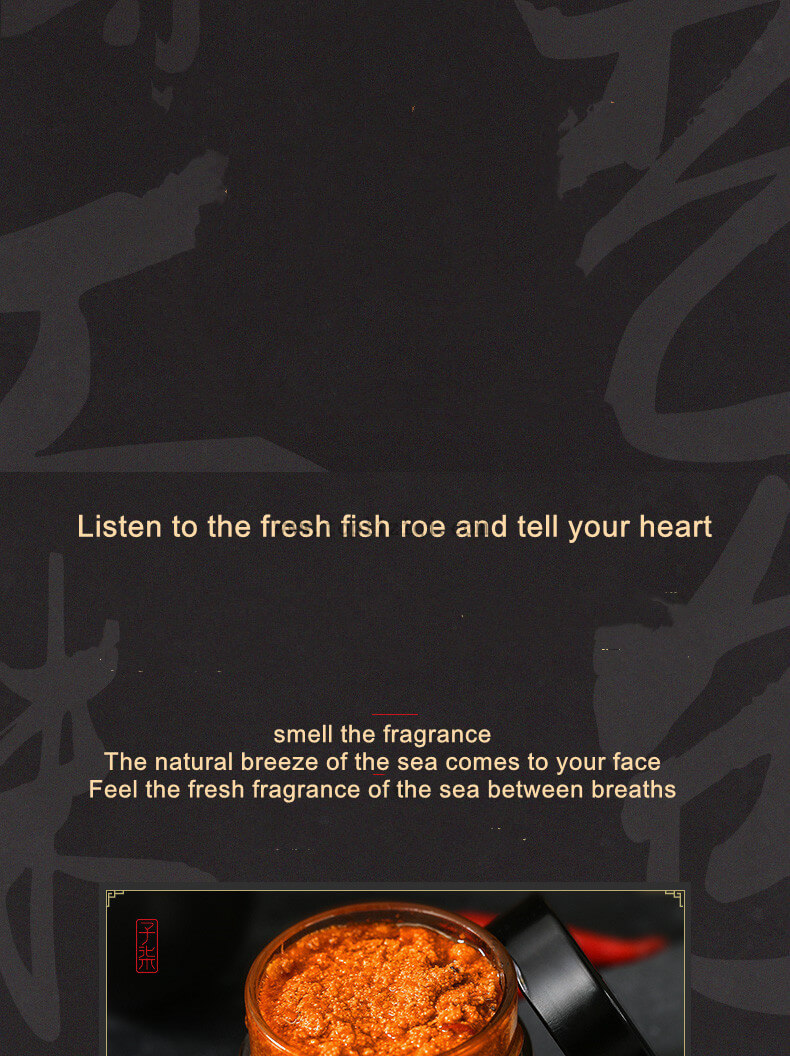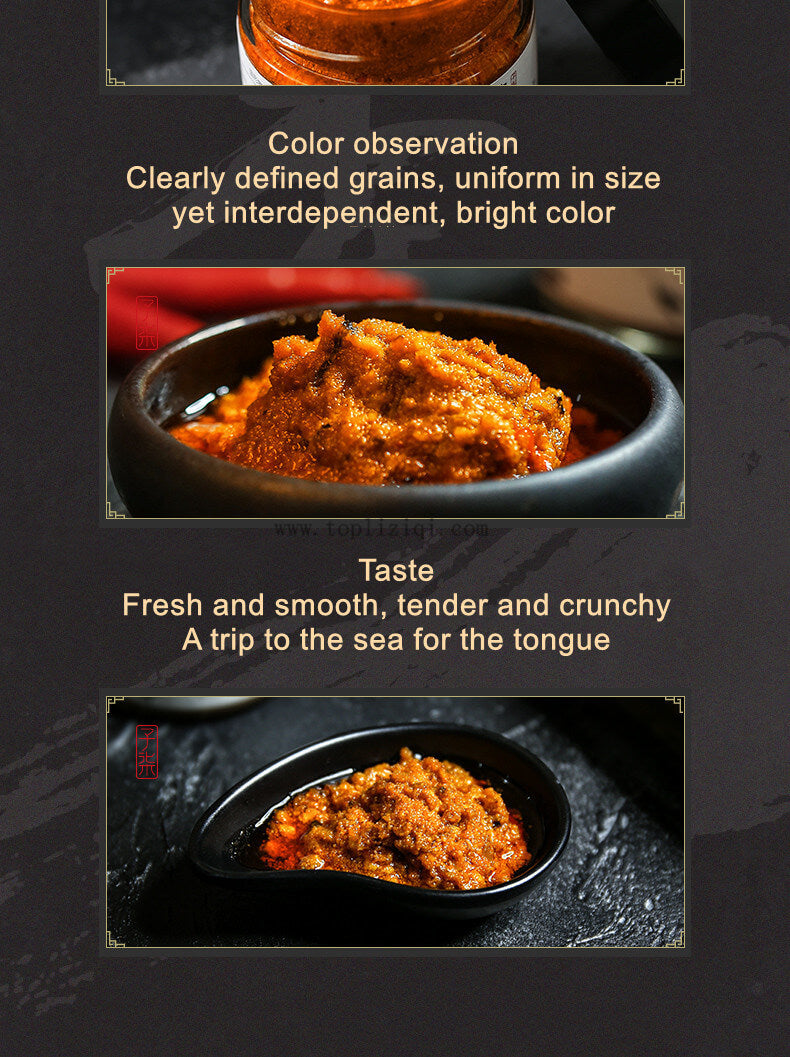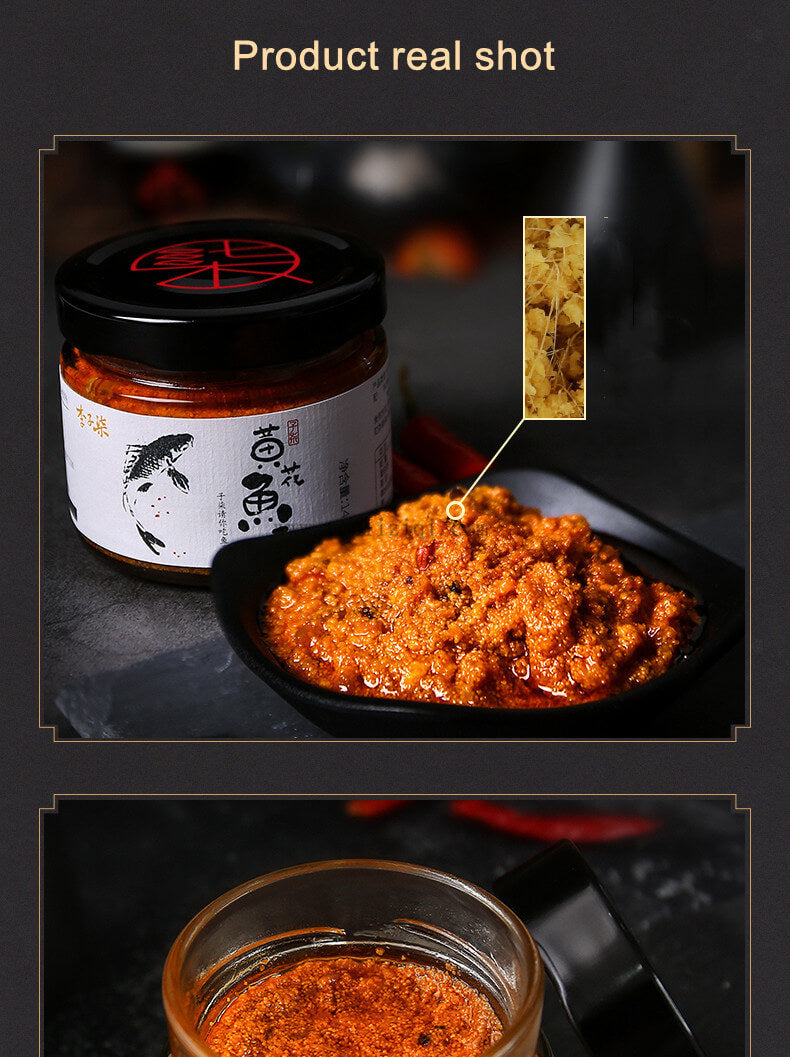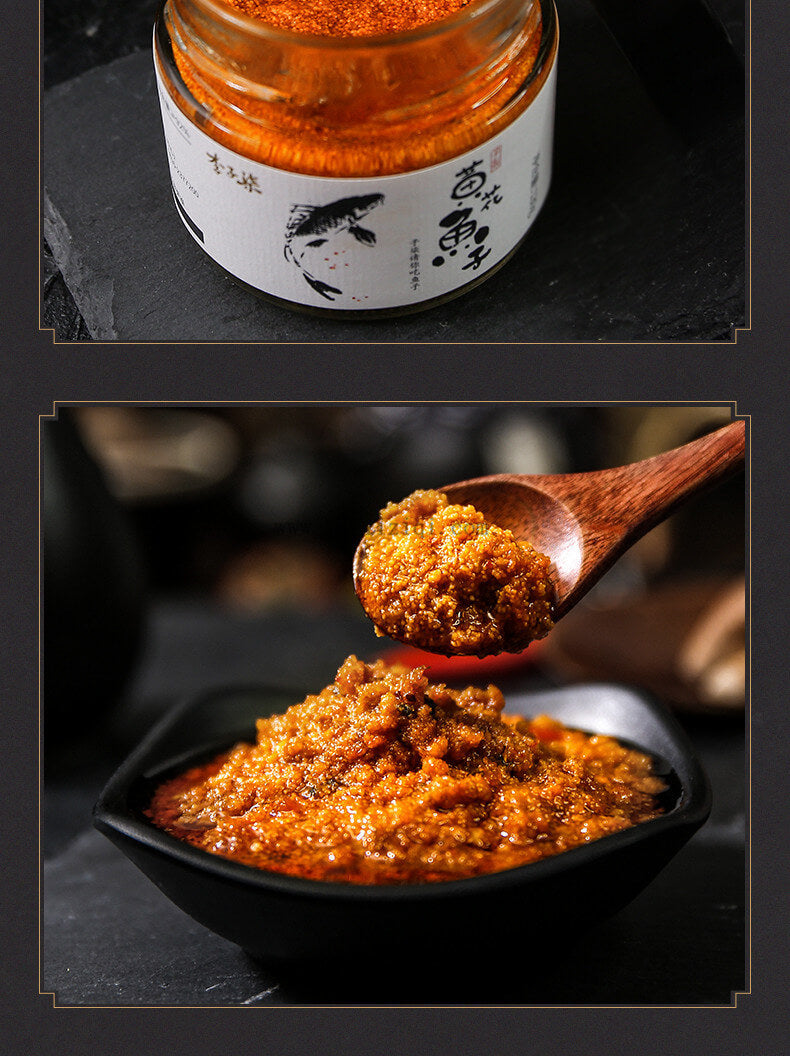 Product information

Name: plum seven yellow croaker roe
Specification: 140g/bottle
Note: solids content≥92%
Shelf life: 12 months
Ingredients: yellow croaker roe, vegetable oil, mushrooms, soybean paste, chili peppers, tomatoes, beef, edible salt, spices
Storage method: unopened at room temperature and protected from light, after opening, please be sure to refrigerate and consume within 3 5 days
Production origin: Fujian Nan'an
Serving method: open and eat immediately, with meals, seasoning
Not suitable for people: people who are allergic to soy products and seafood should not eat it
Reminder: Due to the high roe content, it is easy for the oil to float and the roe to sink.