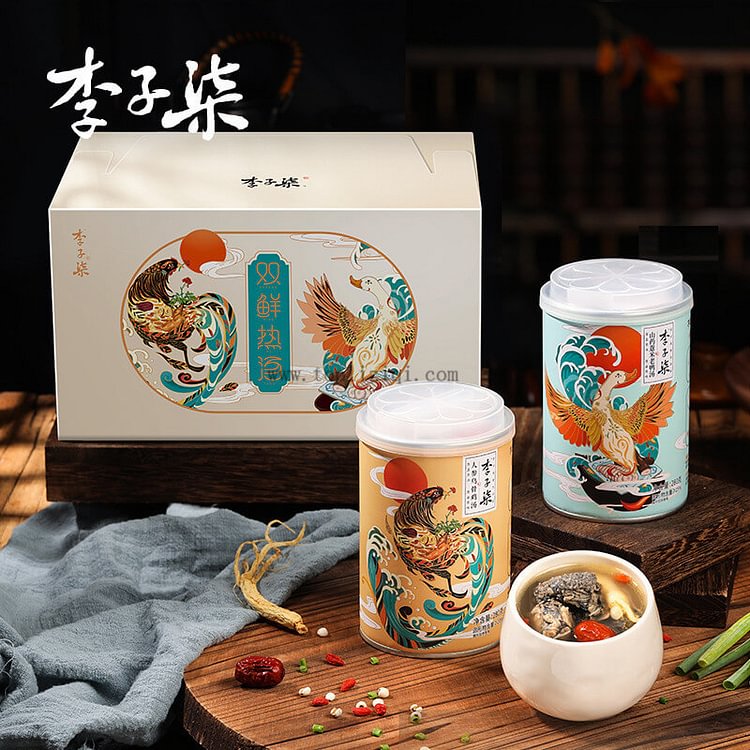 Fresh and flavorful
Strain the oil for a refreshingly good soup

8 minutes to drink hot and good soup
Self-heating without plugging in electricity

No added spoonful of MSG
Quality ingredients, nutritious and delicious

A box of hot soup is always warm
The hot soup that is always warm at home, the soup made by friends, and the soup sent by my friends
These warmth and support have always encouraged me.
So I want to make a hot soup with well-brewed ingredients.
Even if you work late at night, too late to eat, spend 8 minutes to drink a good hot soup.
This is a very warm "gift", also for you.

Tasty and nutritious double flavor combination
Ginseng and chicken soup
V soup is delicious and tasty
V Quality black bone chicken
V Eating meat and drinking soup is very powerful

Yam and barley duck soup
Mellow and thick
quality old duck
V Eating meat and drinking soup is very delicious

8 minutes = 4 hours
Drink hot and fresh soup
Multi-step strict quality control

Real freshness
Without adding a spoonful of MSG
The real beauty of the soup is made with care
The freshness of the ingredients is forced out into the soup, and the soup is overflowing with freshness
Long aftertaste in the mouth

8 minutes self-heating
No electricity to drink hot soup
A can of soup that you can put in your pants pocket or backpack
Late at night, company, outings, service stations
Multiple time scenarios, eat and drink freely!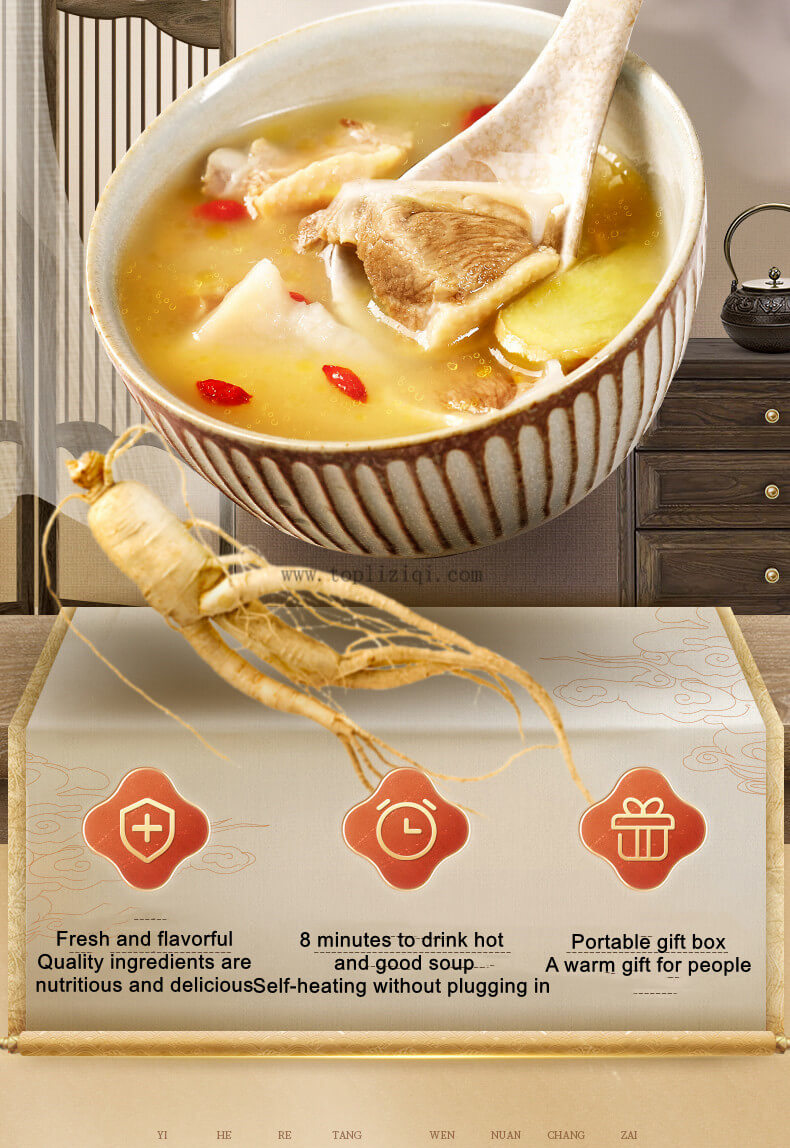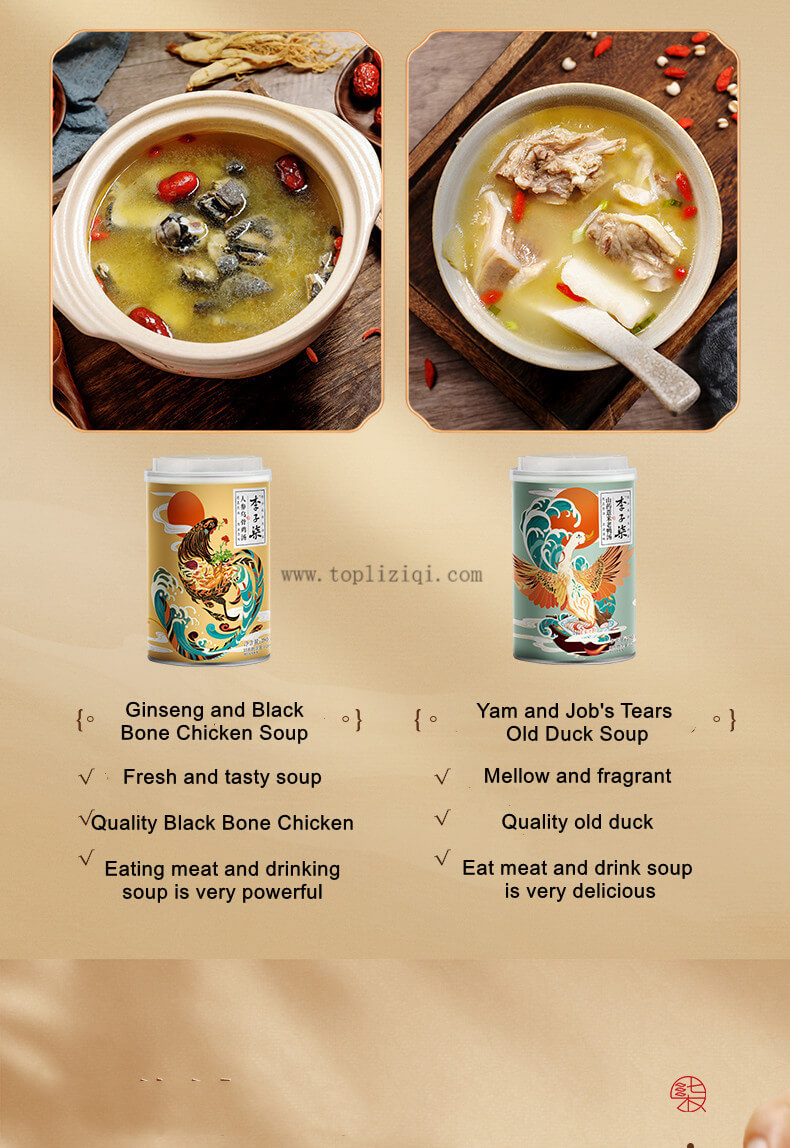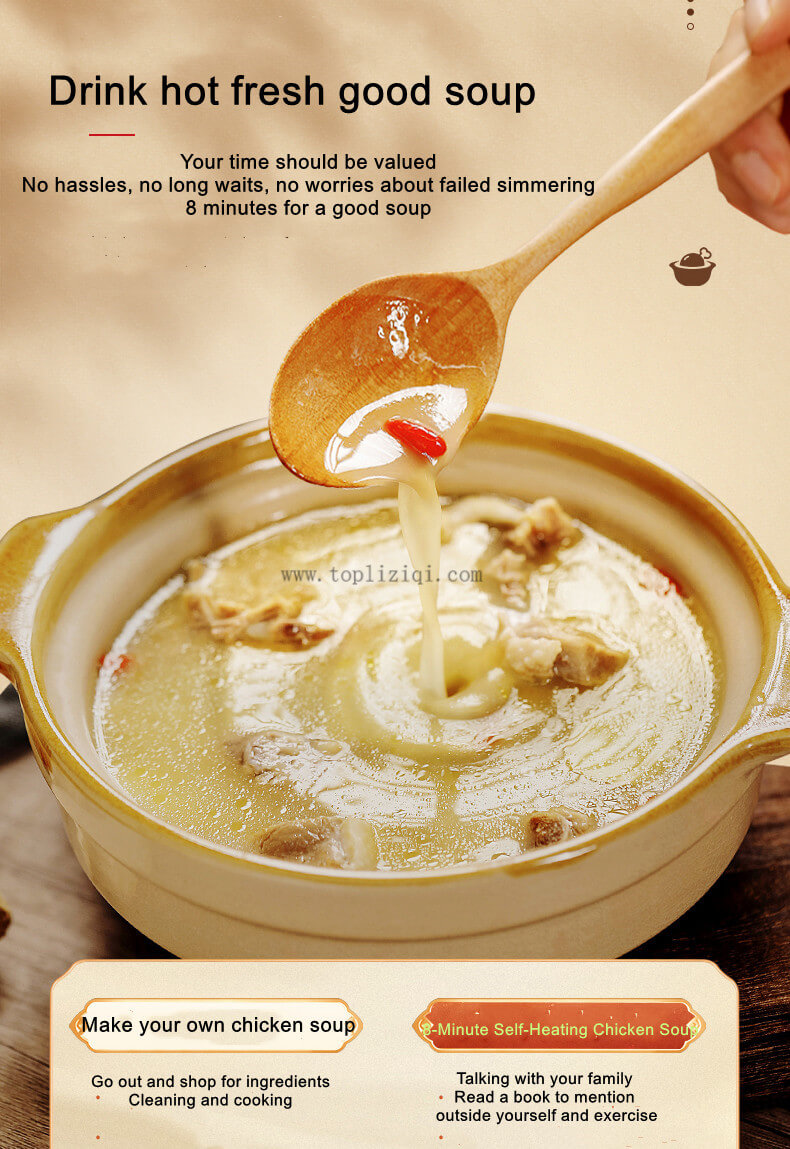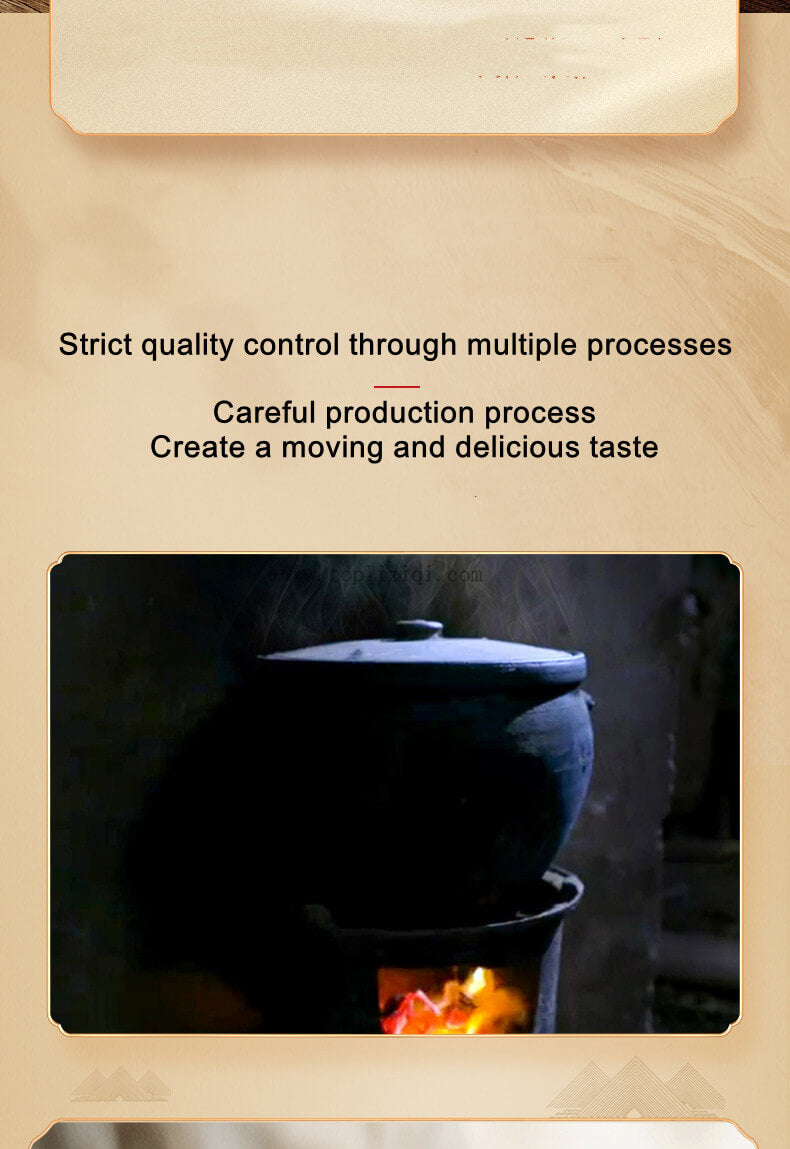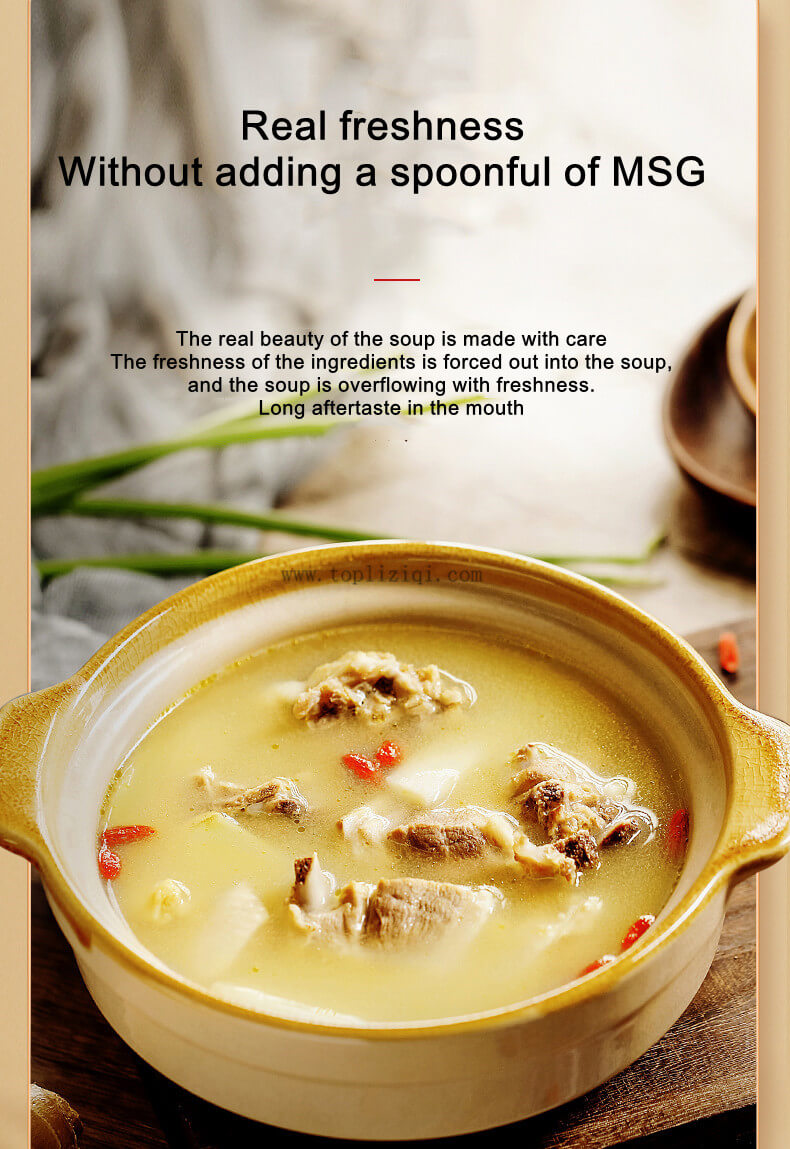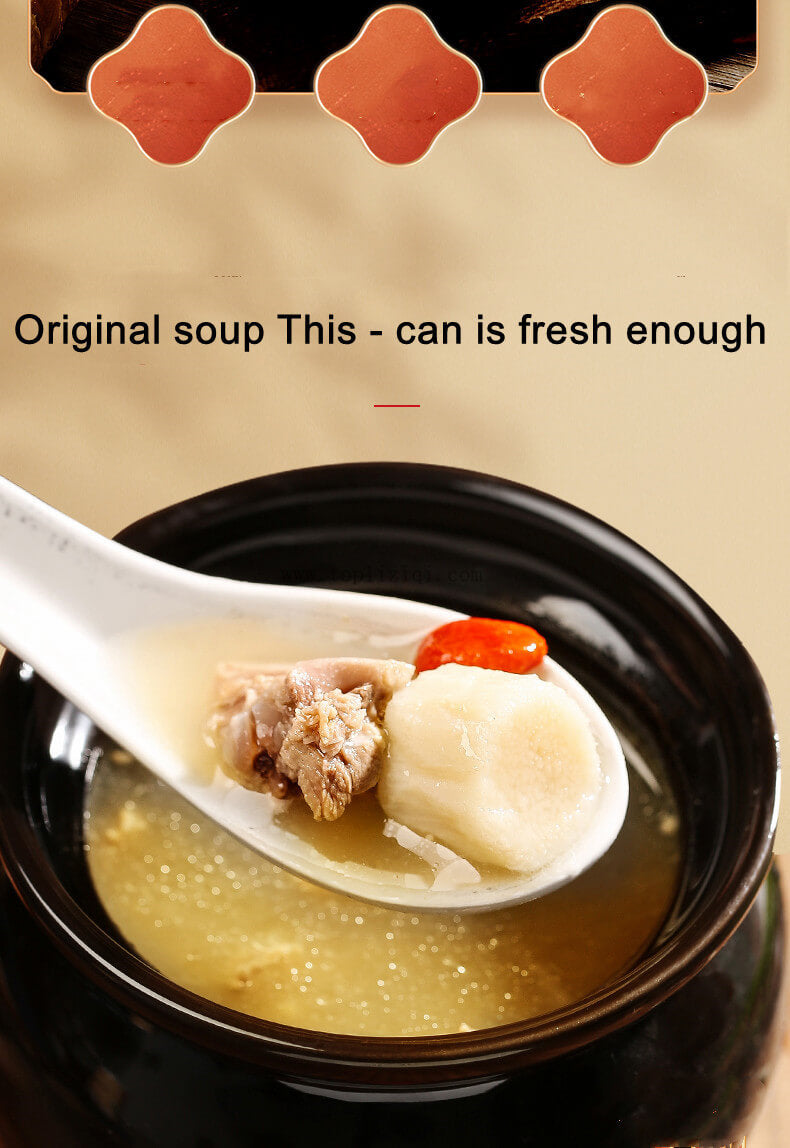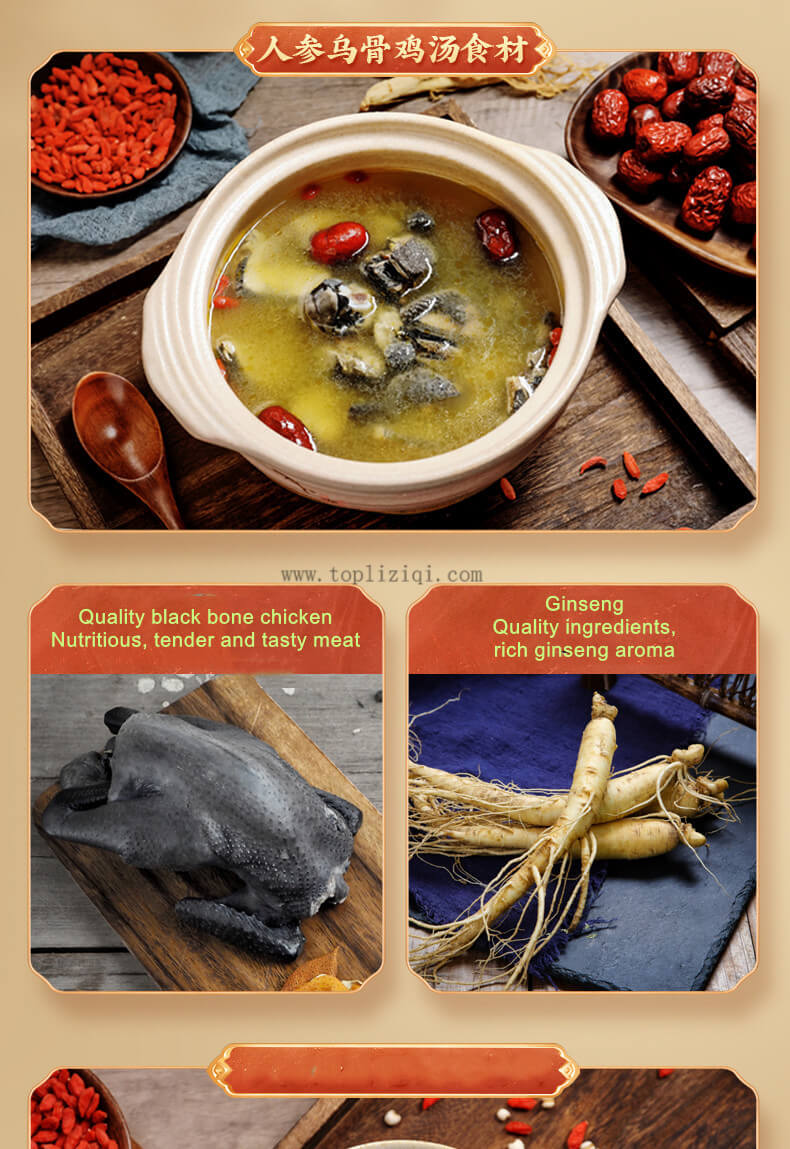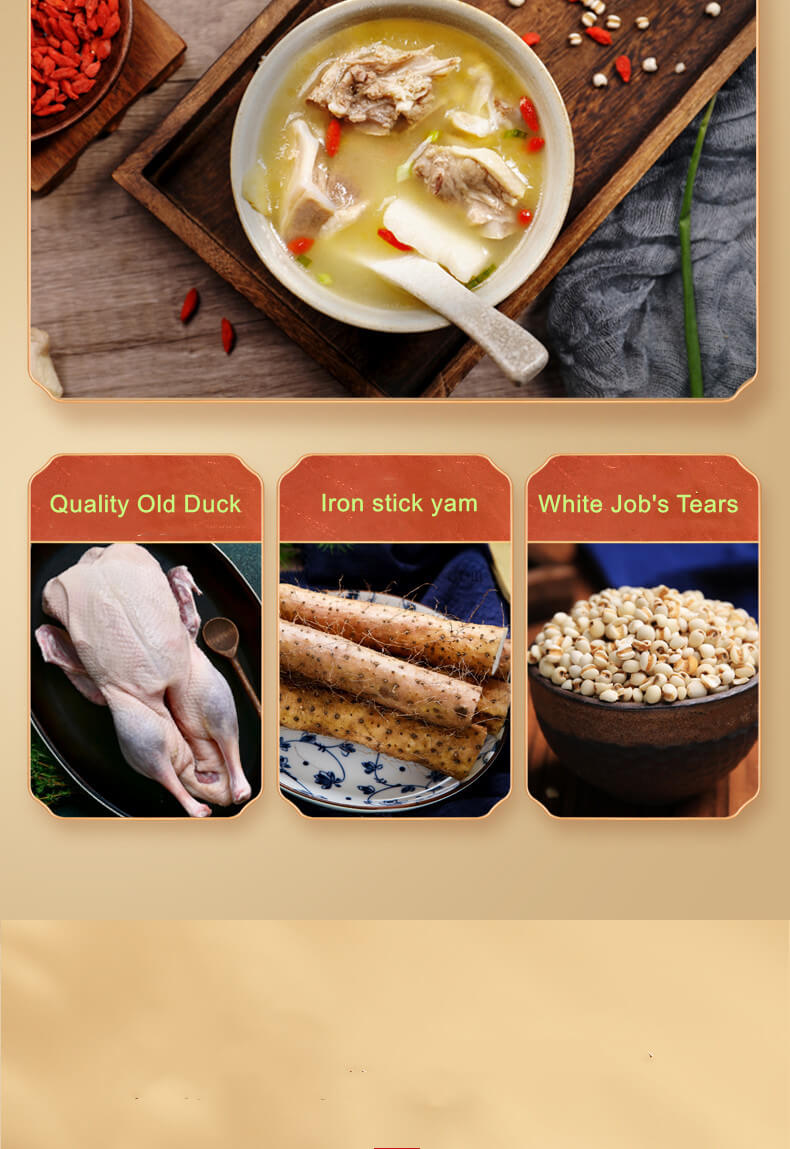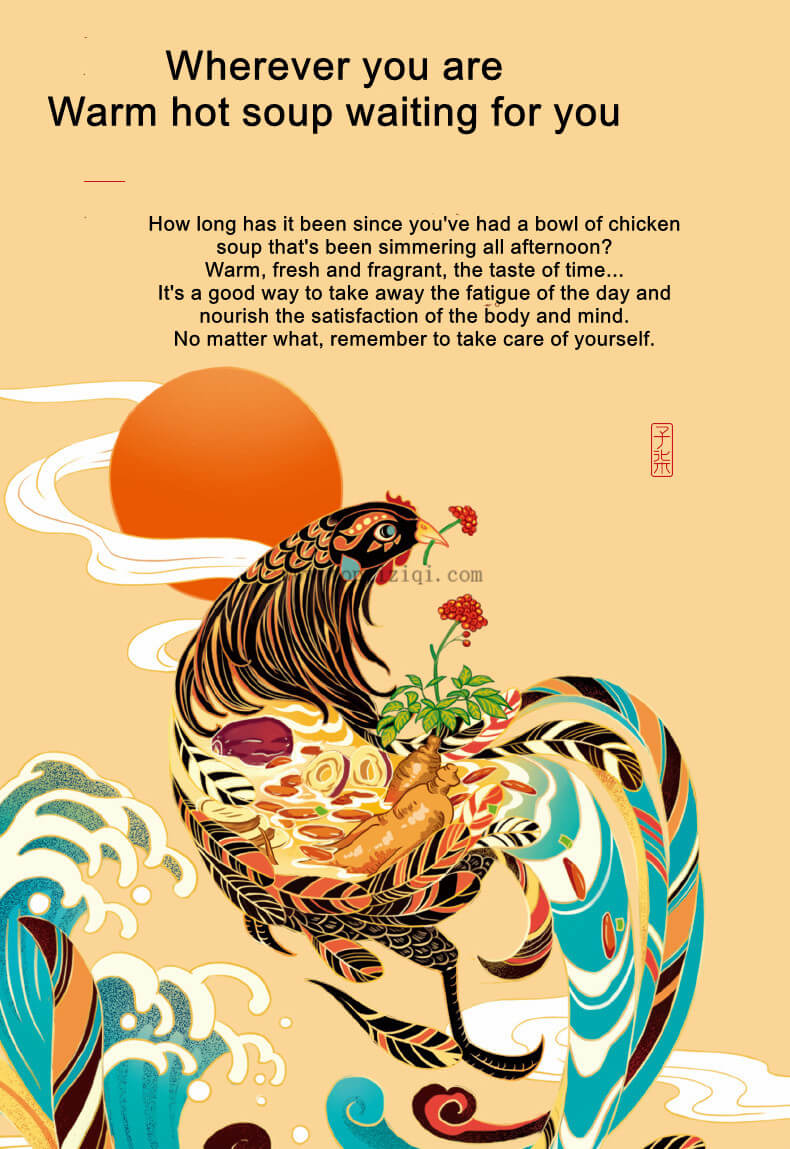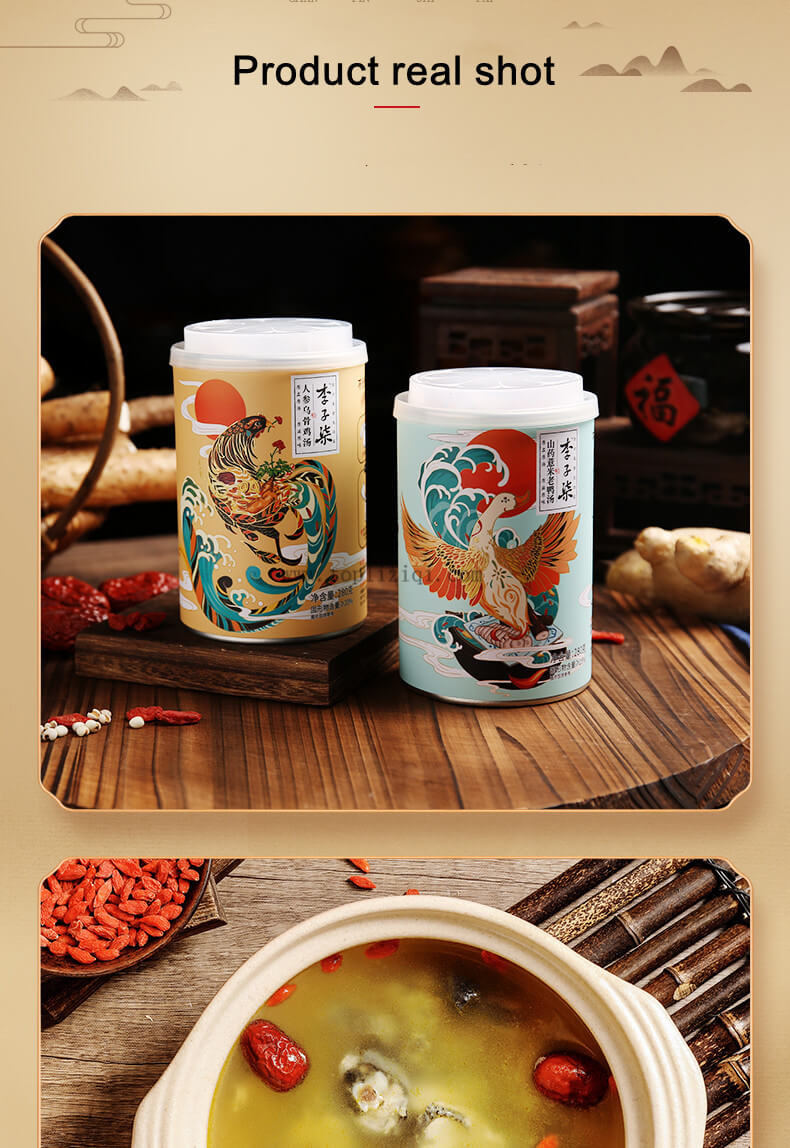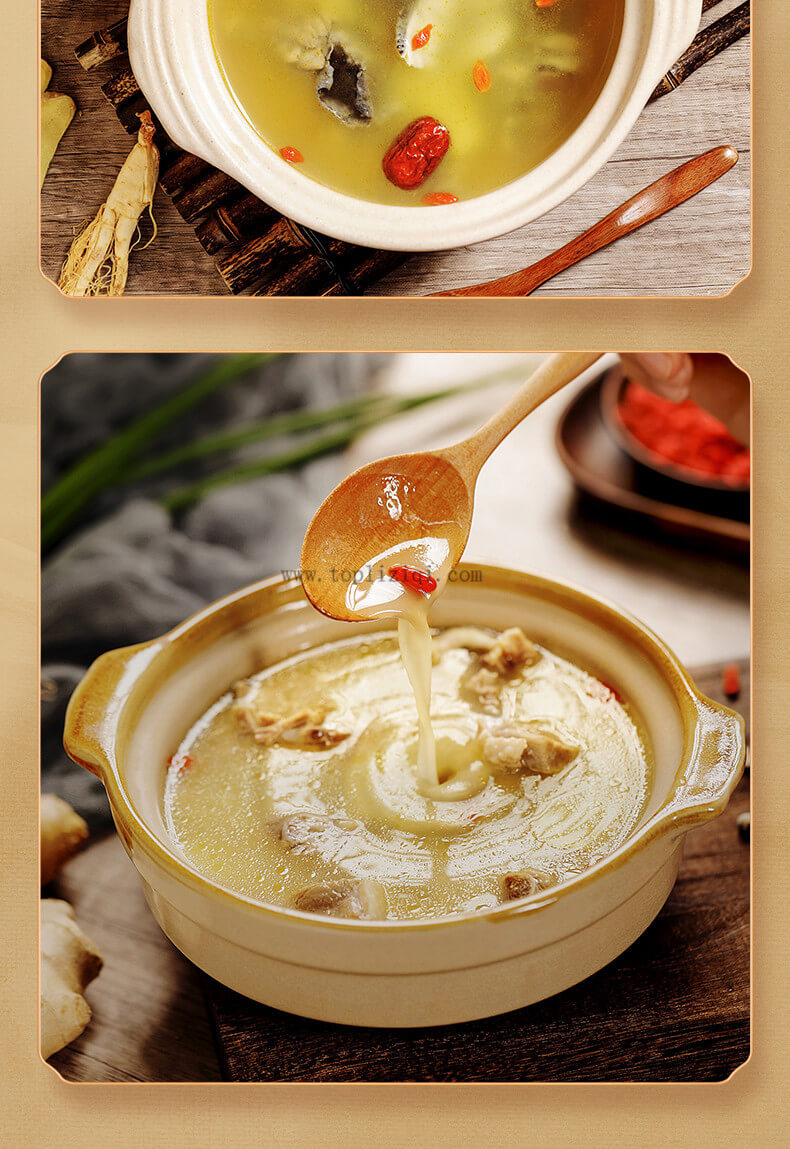 Product information

Product Name: Ginseng and Chicken Soup
Net content: 280g (solids content ≥20%)
Product type: Canned goods (other canned goods)
Ingredients: Drinking water, black chicken meat, ginseng (5 years and less than 5 years artificial cultivation 3g), red dates, wolfberries, seasoning
Red dates, Chinese wolfberry, seasoning wine, ginger, fresh onion, edible salt, etc.
Storage method: keep away from light, cool, dry and ventilated place, avoid refrigeration and freezing
Shelf life: 12 months
Product name: Yam and barley duck soup
Net content: Net content: 280g (solids content ≥25%)
Product type: Canned goods (other canned goods)
Ingredients
Ingredients: drinking water, duck meat, yam, barley, Chinese wolfberry, seasoning wine, ginger

Shipping & Delivery
Please Read:

Notification Of Logistics Updates During Coronavirus COVID-19 Outbreak

-----------------------------------------

With customers all around the world, we are happy to send our products to anywhere that has a letterbox.

However, customs agencies in some countries have stricter checks on liquid products. If some areas cannot be shipped, we will inform you in advance and give you a refund (Refer to the refund policy).

Order Conditions Shipping Time Fee
Standard Shipping (5-15 Business Days) FREE
Faster Shipping (Only United States, United Kingdom, Australia, Canada, New Zealand, Italy, France, Germany) US $29.99

Processing Time
Processing time is different from shipping time. Please allow 1-3 working days for processing. This is an estimated number and does not include weekends or holidays.

Processing time is not the same as the delivery time. Excludes holidays/weekends.

Following the processing of your order, you will receive an email notification of these details, followed by your tracking details for shipments.

Processing time may be delayed if your shipping address is questionable and the order is flagged as a risk (we use this additional time to help ensure the security of your credit information). We may require proof of identification for the billing information received.

Tracking
It is best to create a customer profile to keep track of your order.

Parcel Tracking Site: https://www.17track.net/en. (It usually takes 3 - 6 days to track the information before uploading to the internet.)

When Will My Order Ship?
Orders that are placed by the consumer will ship the same day, Monday through Friday, as long as they are received by 2 pm EST on that working day. Please note that shipping time may be affected by inclement weather.

Taxes and Duties
Most countries do not need to pay taxes.

Your order may be subject to customs or import duties which are charged once the parcel reaches its destination country. Legally these charges must be paid by the recipient of the parcel. Unfortunately we have no control over these charges and cannot tell you what the cost would be, as customs policies and import duties vary widely from country to country.

Customs duty is charged as a percentage of the total value of the goods. The duty rate percentage depends on the country the package is being sent to, but on average is between 5% and 9%. We are afraid we have no control over the charges which is why we cannot include them in the cost of the item, or within the postage costs. We understand this can be frustrating so if you have any questions please do contact us at support@topliziqi.com.
The Li Ziqi flagship store is an official website flagship store operated or authorized by the brand's official company, and all products are guaranteed to be genuine and free of fakes.

The fashion of traditional culture and the globalization of oriental cuisine are the original intention of the brand and the vision to strive for it.
Here are what our customers say.
Wow you reached the bottom
Most liked
Highest ratings
Lowest ratings
The review would not show in product details on storefront since it does not support to.