Li Zi seven colorful soybean milk powder instant soybean powder
customers are viewing this product
Two key technologies of good bean powder


Good taste without dregs
De-skinning technology: remove the skin of the beans, grind with heated water to change the fishy and astringent taste, centrifuge to remove the bean residue
Fine and smooth
Spray drying technology: using imported equipment, make the bean powder delicate and easy to dissolve
7 kinds of flavors
Black bean and black rice flavor, purple potato flavor, original flavor, raspberry flavor, matcha flavor, pumpkin mango flavor, blueberry flavor


Brewing method: powder first and then warm water


1. Take a bag of this product and pour it into a cup
2. Add about 200ml of warm water, (60°C-70°C is better)
3. Mix well
4. Enjoy!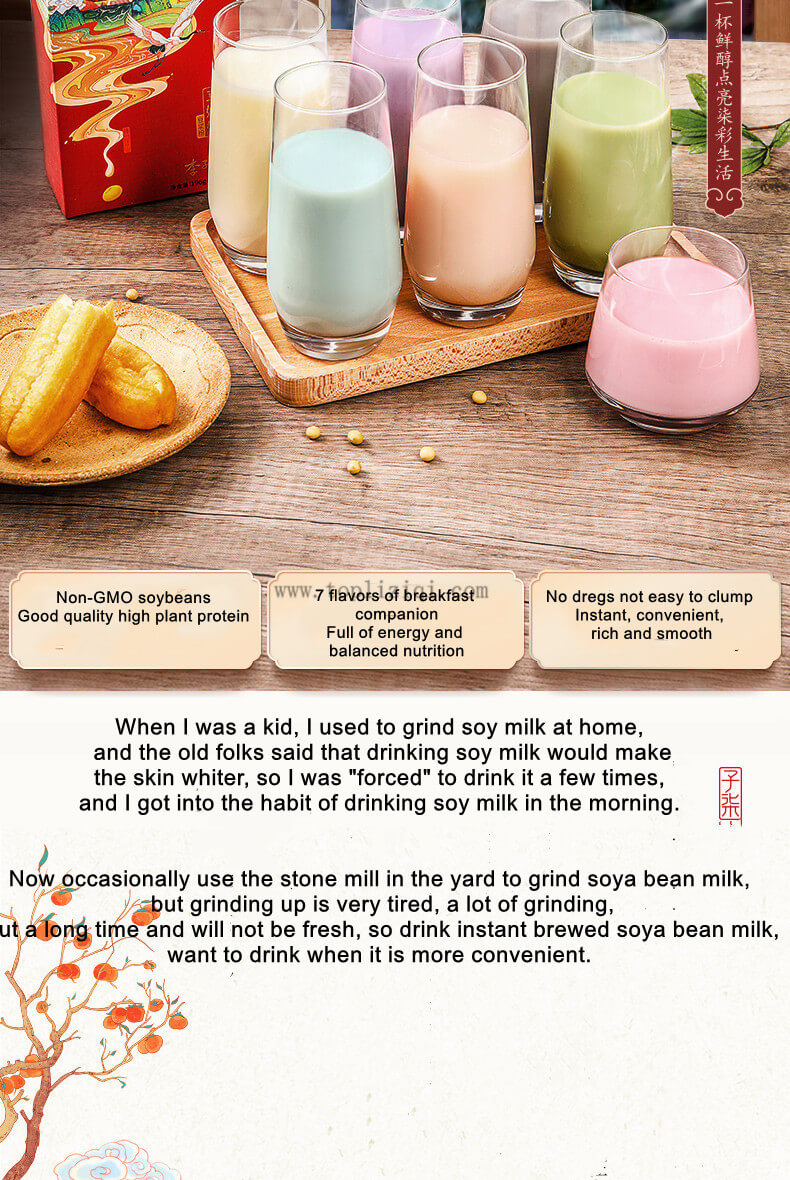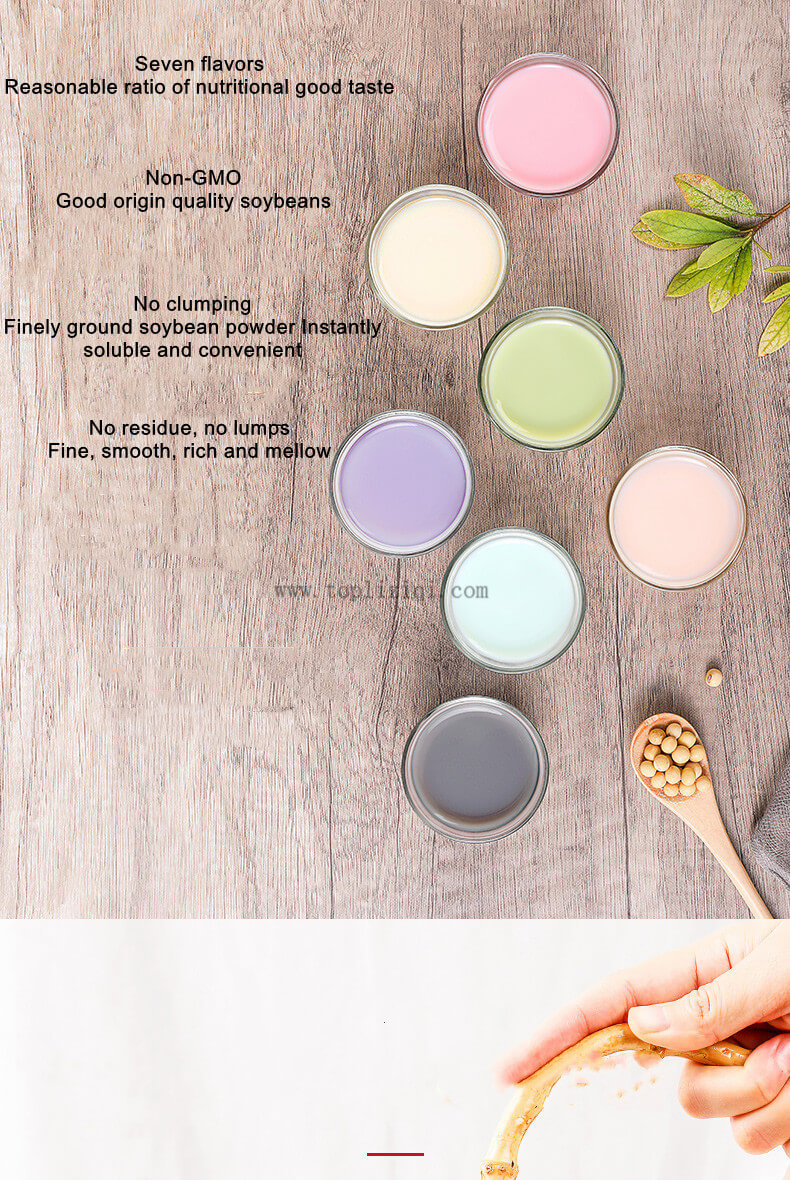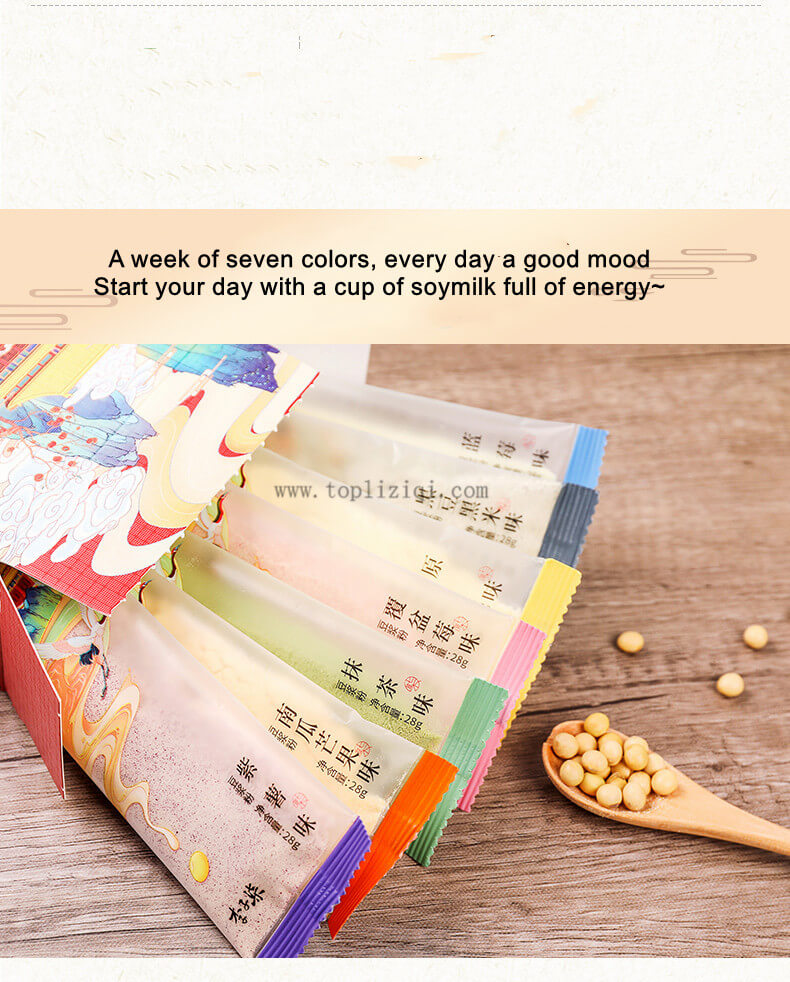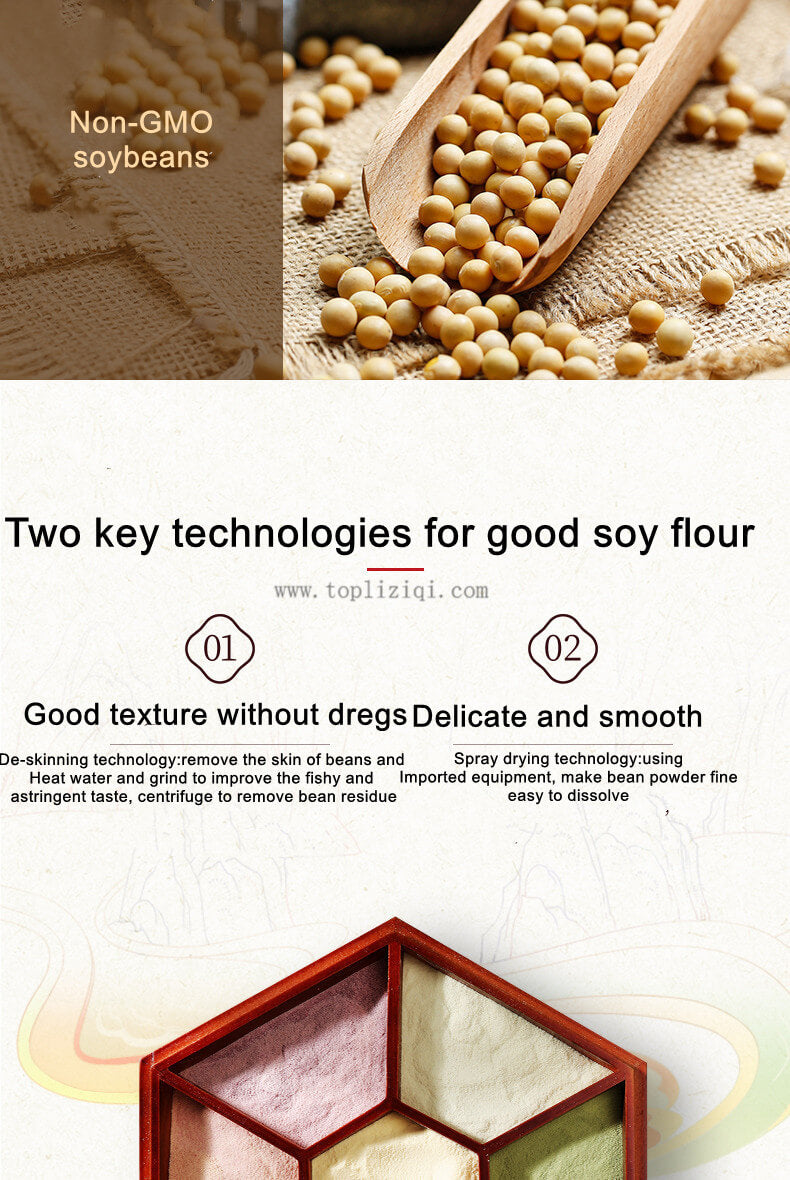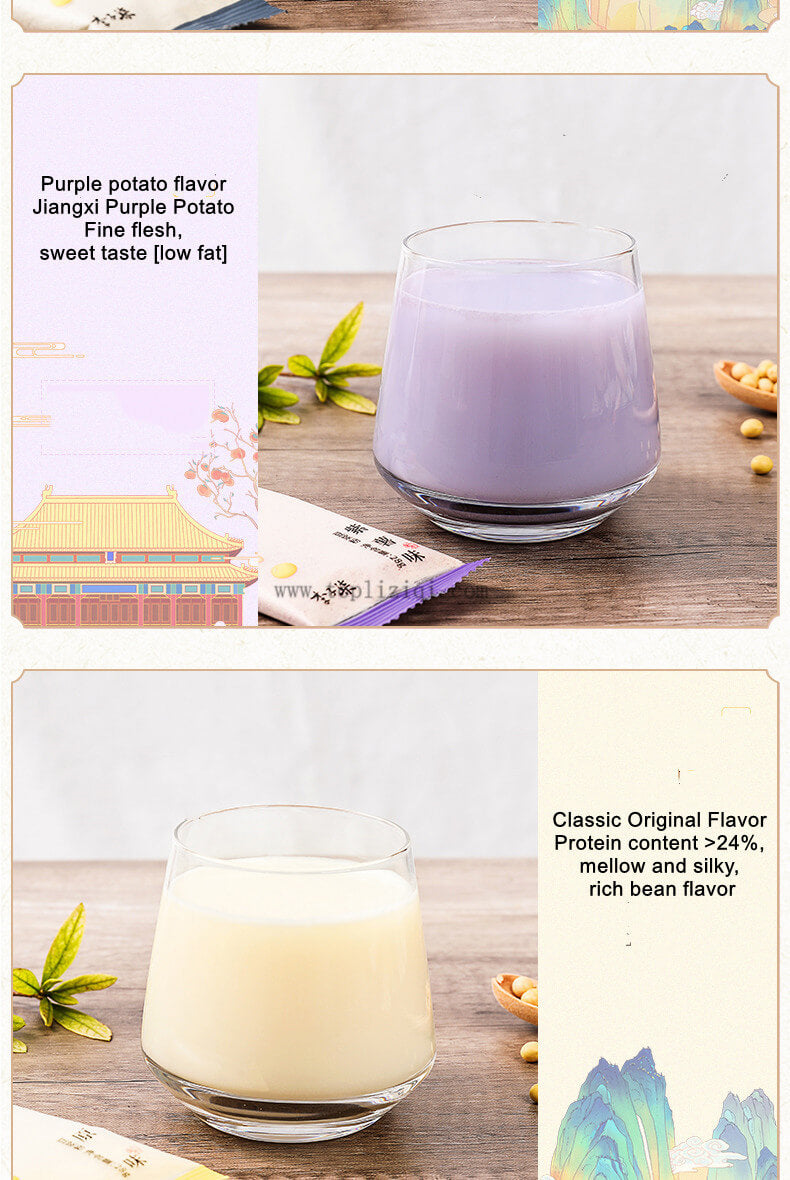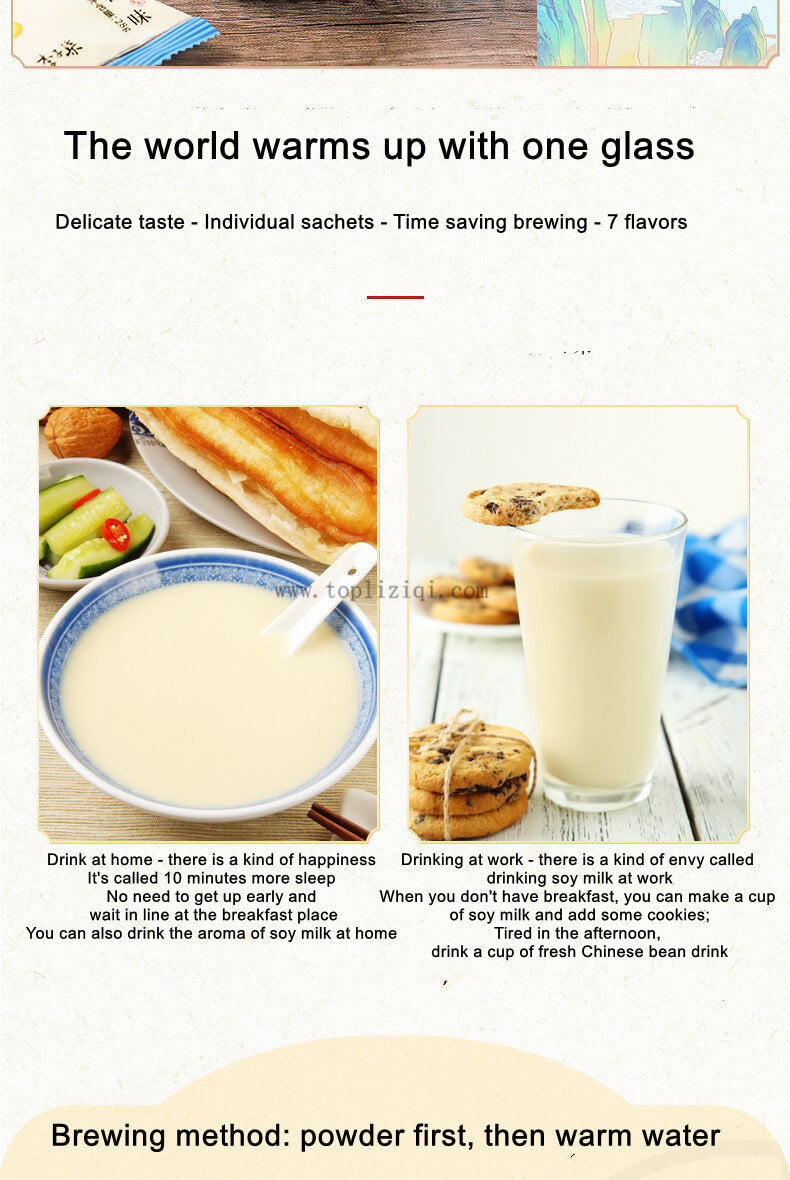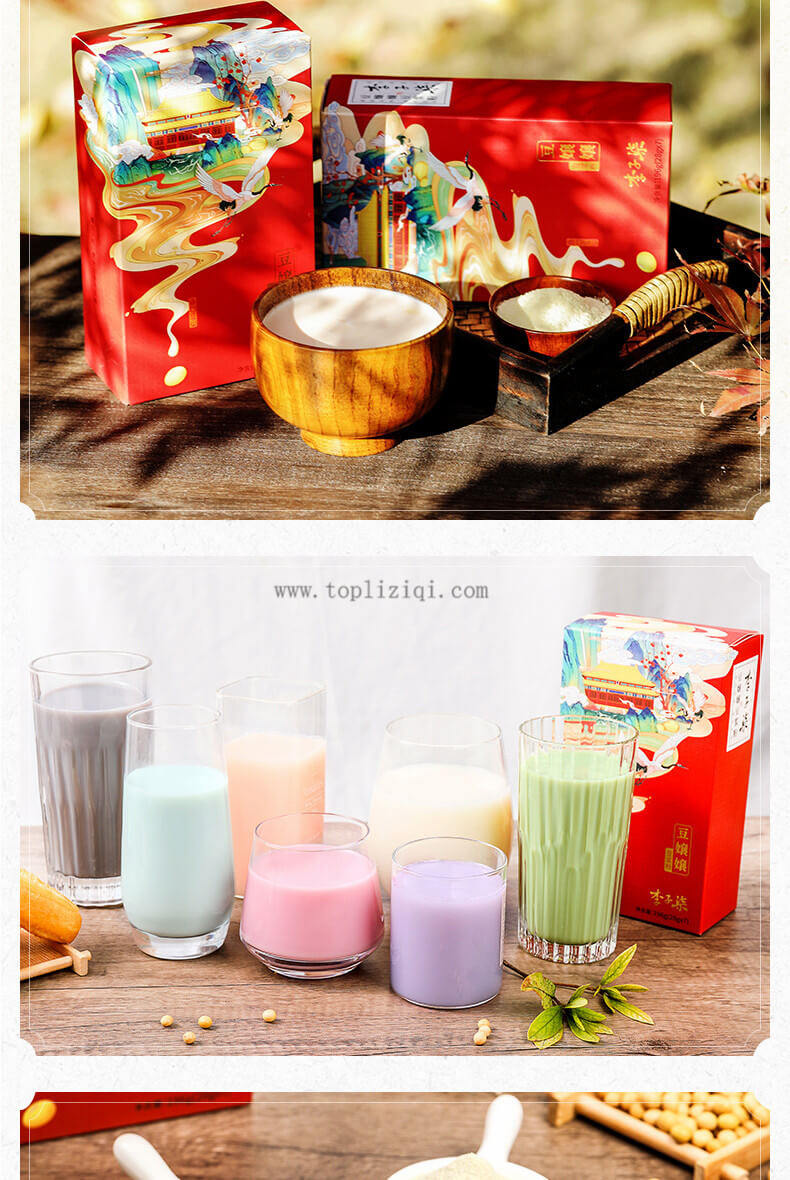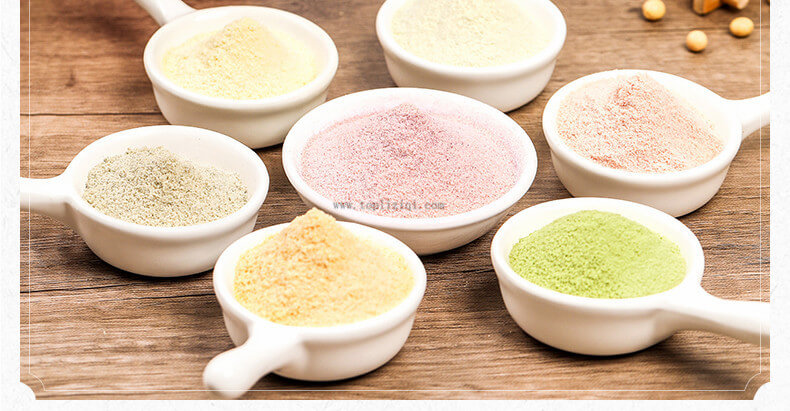 [Plum Seven Fairview Soybean Milk Powder]

Specification: 28gX7 bags/box 
Flavor: original, black bean and black rice flavor, matcha flavor, purple potato flavor, blueberry flavor, pumpkin mango flavor, raspberry flavor (1 bag of each flavor)
Storage: unopened and stored at room temperature and away from light
Production origin: Hangzhou, Zhejiang Province
Shelf life: 9 months
Allergenic substances: containing soy and its products
Warm Tips:
①Diabetes, hypertension, kidney stones patients are recommended to drink in small quantities.
②Please use warm water (60°C~ 70°C), high temperatures will lead to lumping and nutrient loss.