Li ZiQi Black Sesame Paste Black Sesame Powder Walnut Powder
customers are viewing this product
In search of memories The fragrant flavor of
Normally, I would grind black sesame and walnuts with some rock sugar into powder
I would make a steaming black sesame paste
When I eat it, I always think of the old man at home who made it for me when I was a child, saying:
Black sesame and walnuts are good things
Those scenes are very nostalgic, in order to make it into a convenient and delicious product
From the recipe, raw materials, ratio, packaging, and all aspects of adjustment again and again
Finally, the aroma, taste, and nutrition are delightful.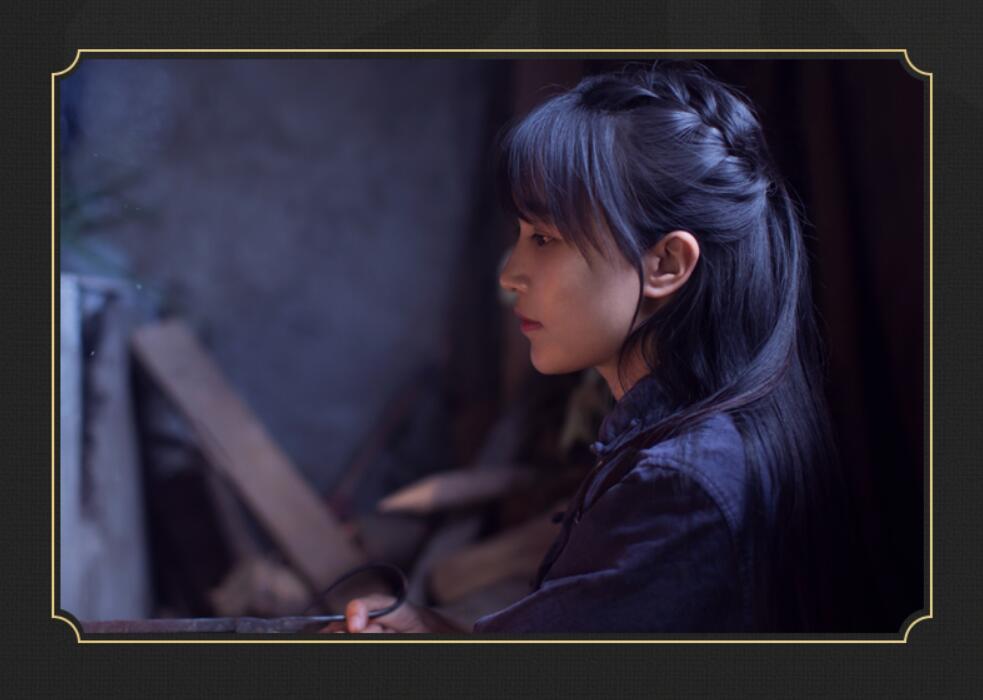 Take care of yourself
It is the steady happiness

The ordinary time, and the beautiful encounter.
What makes the Seven families happy is not only its delicate and smooth taste
And the warm care and companionship~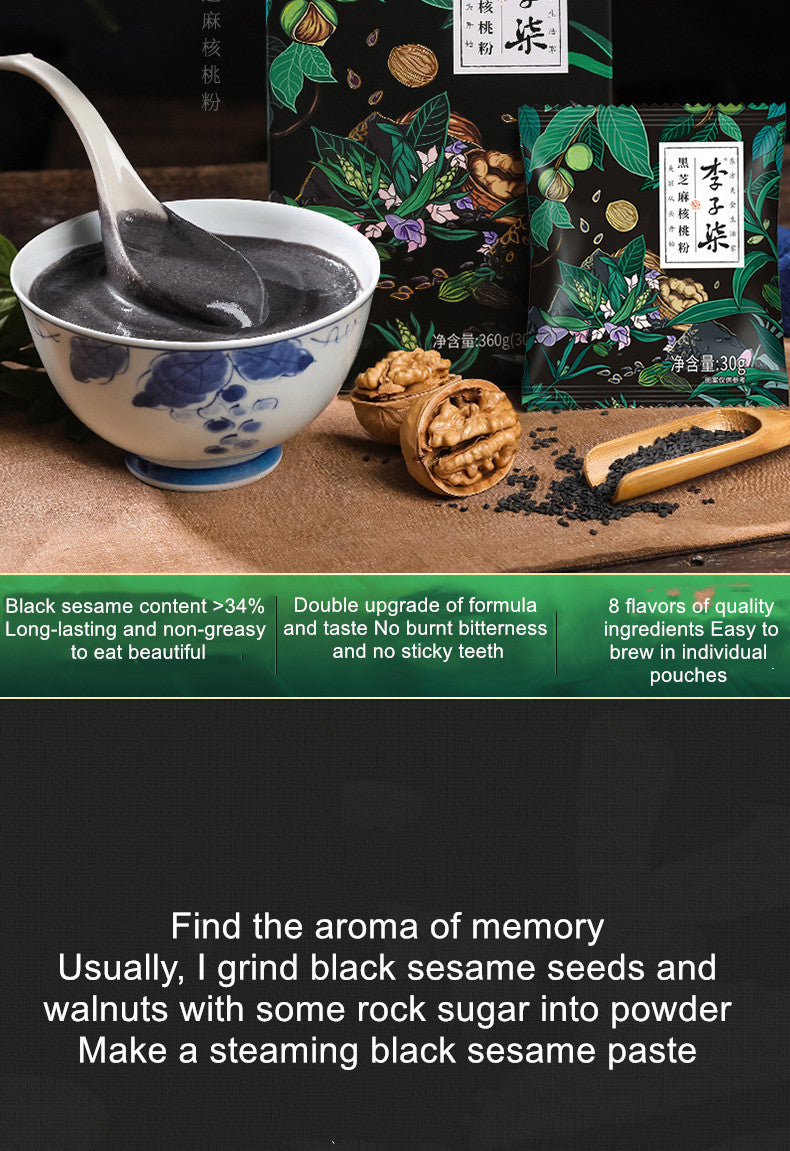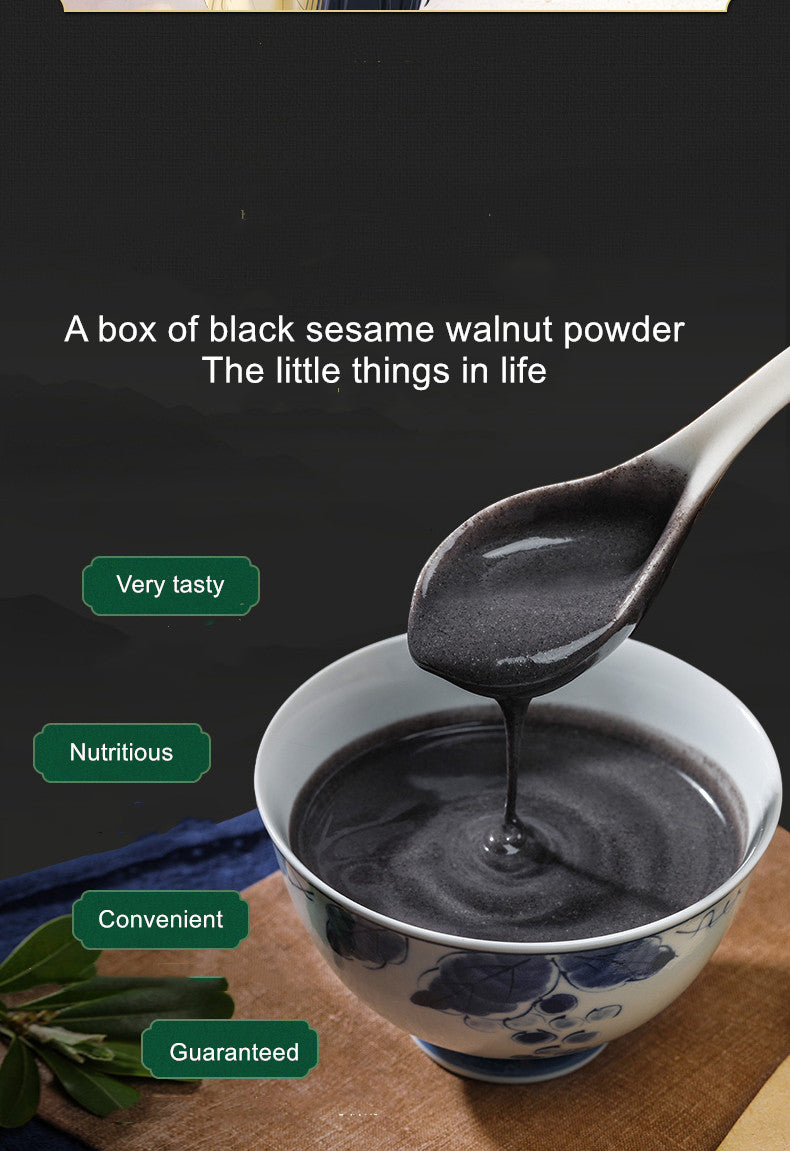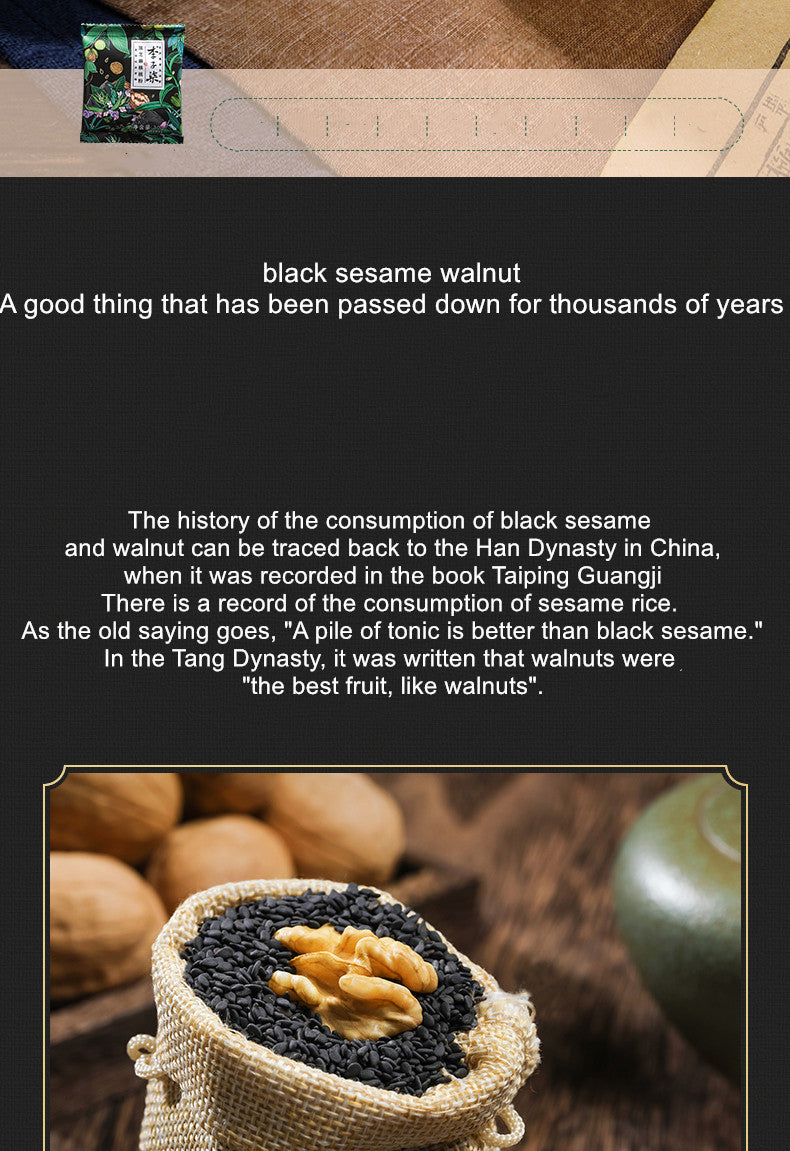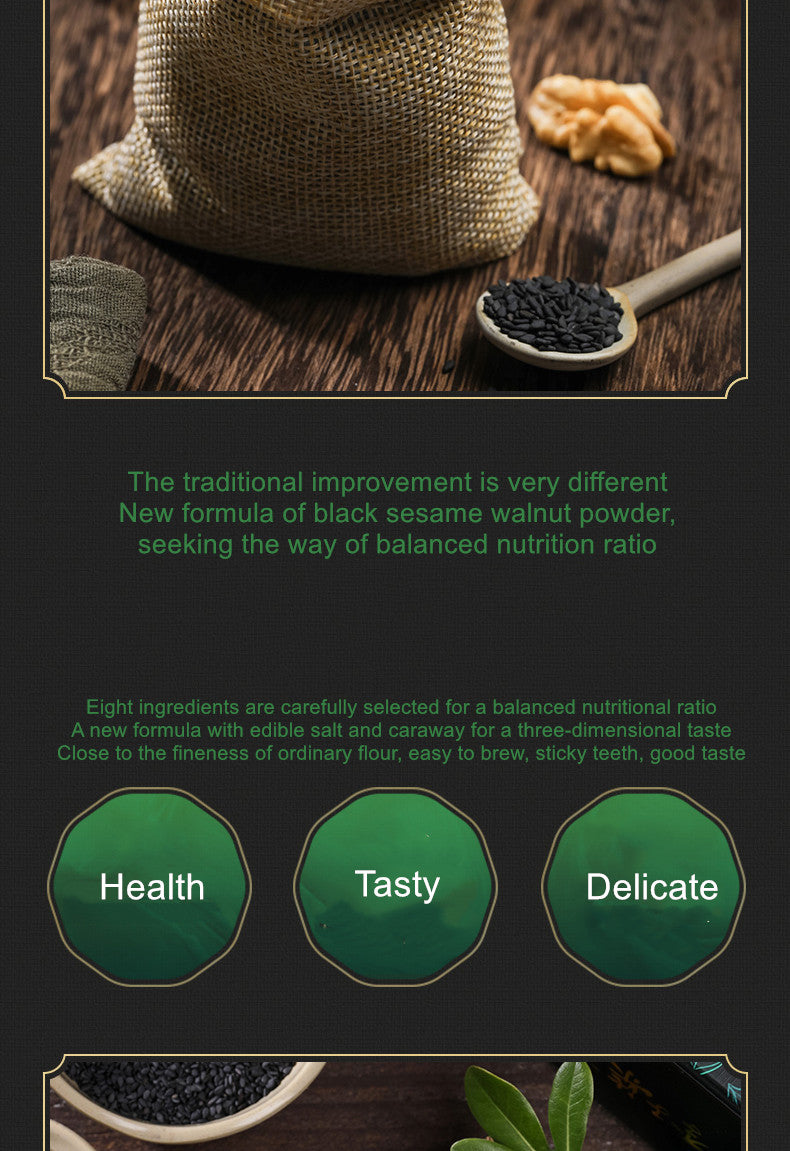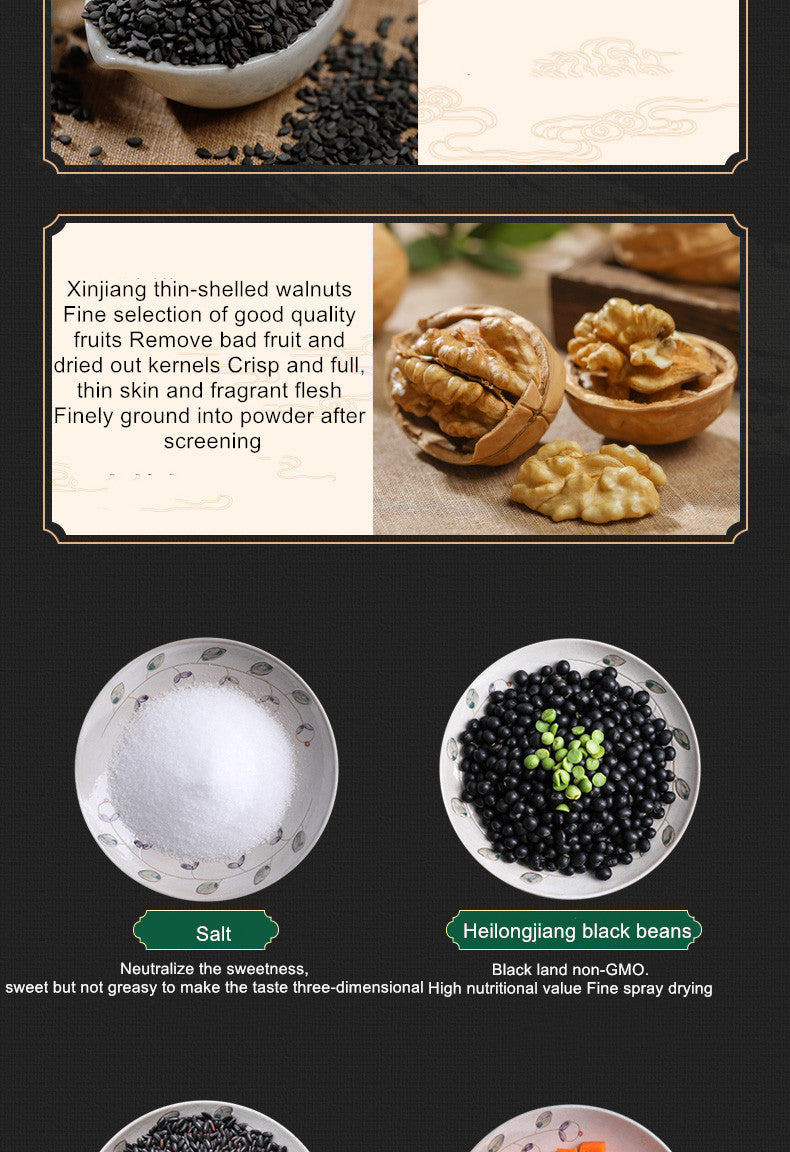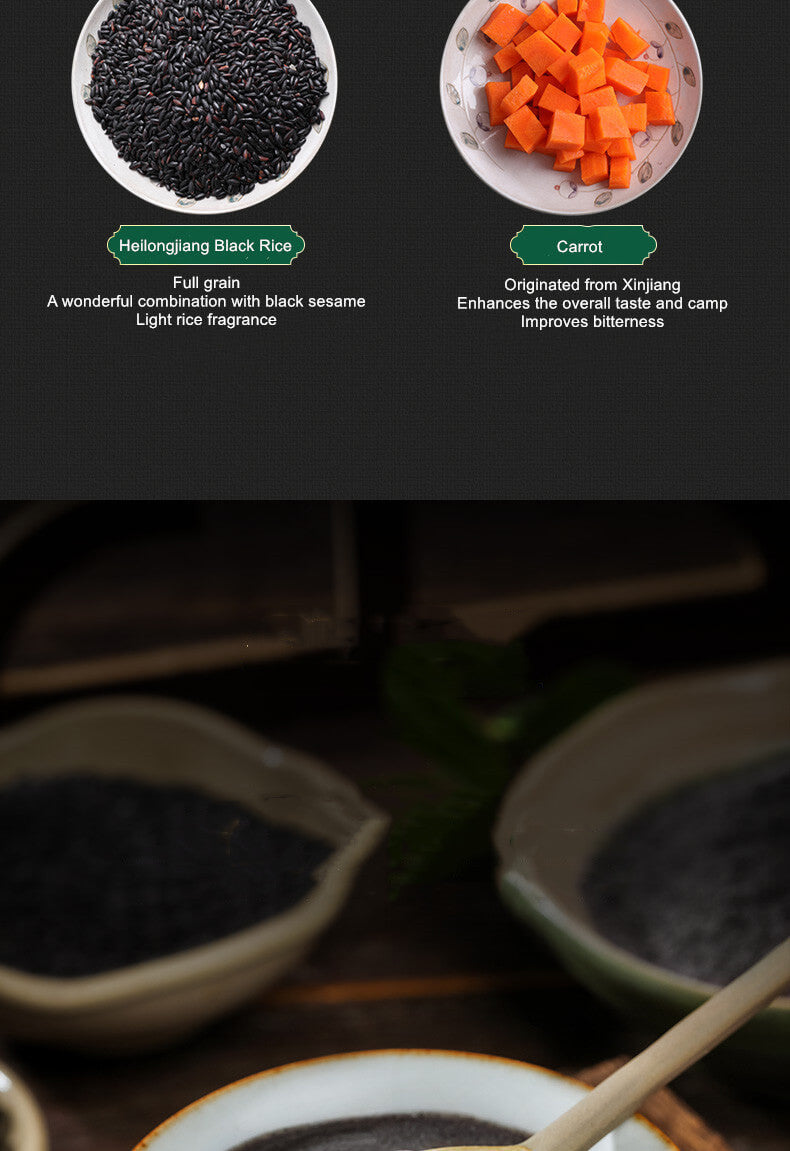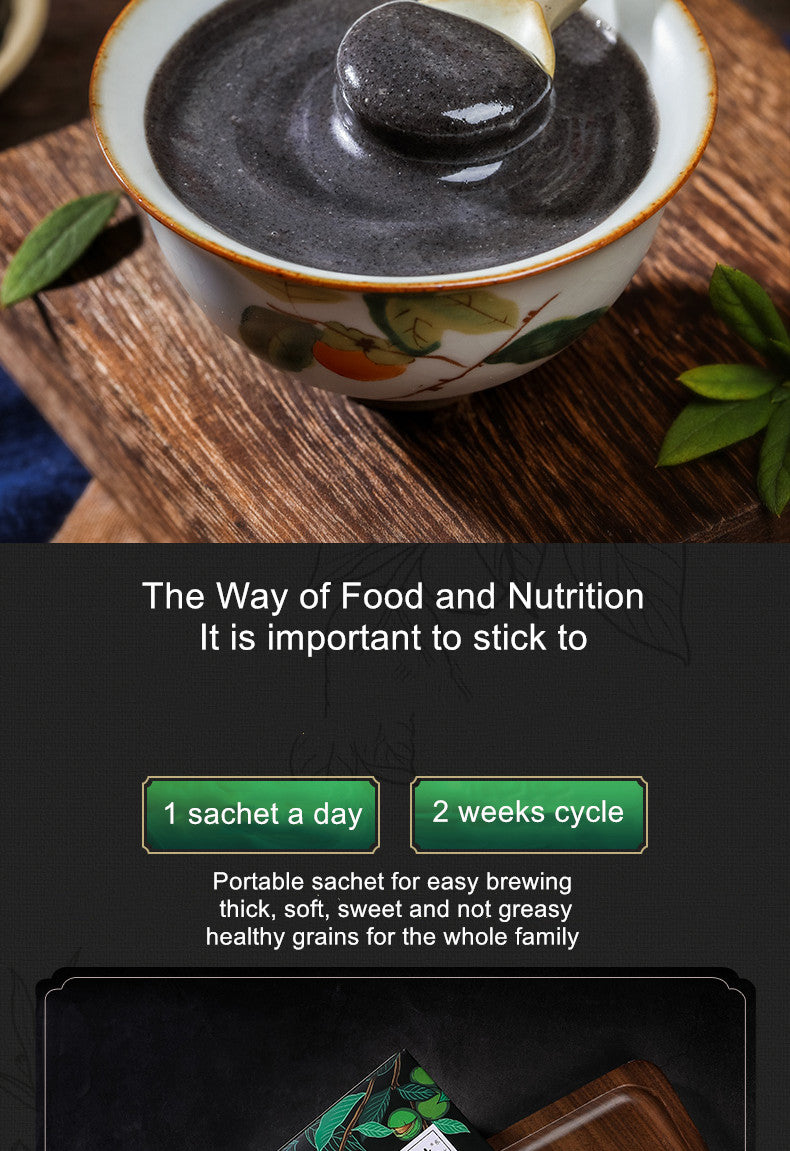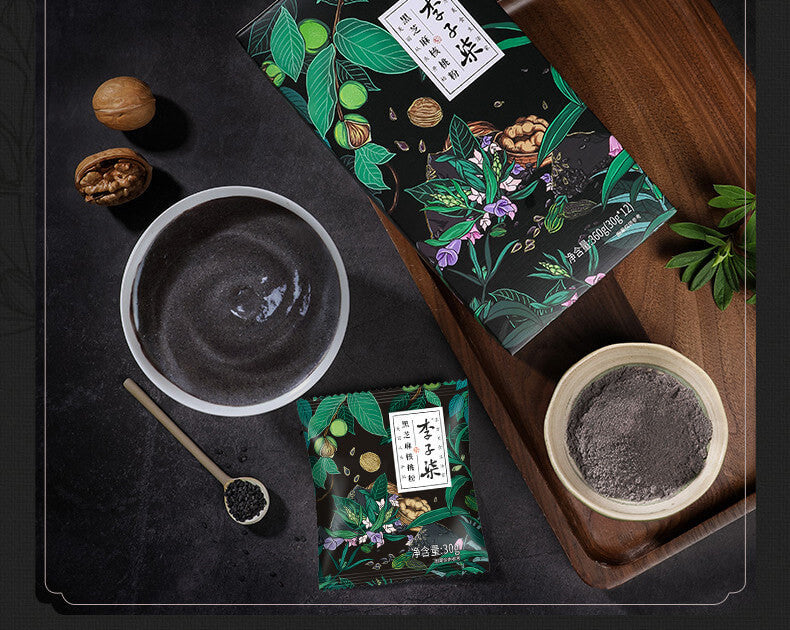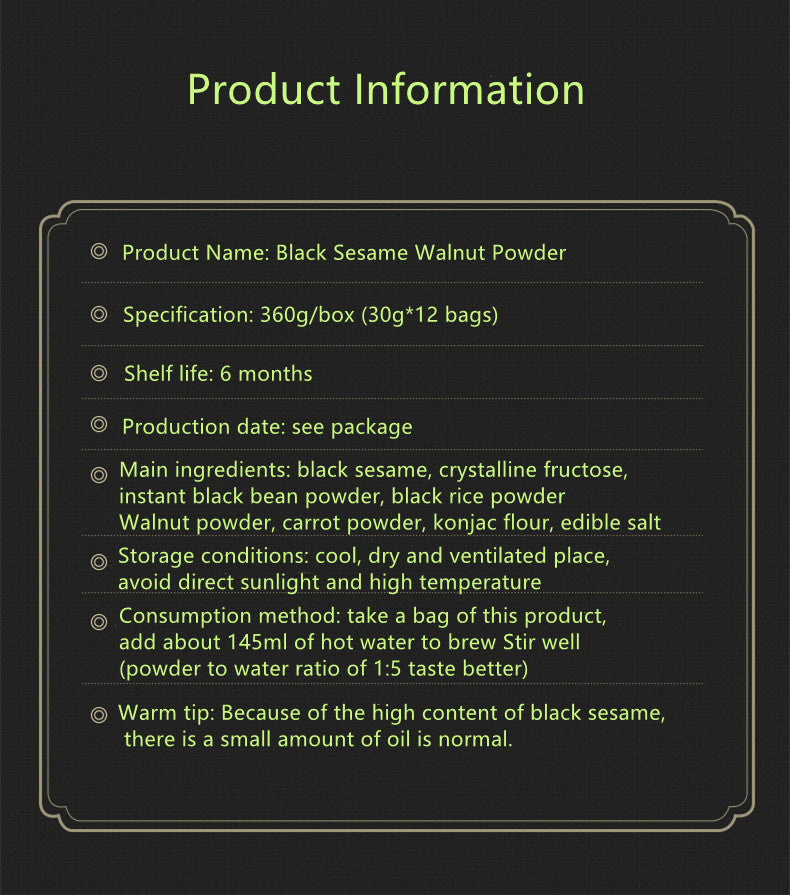 Aromatic good taste
When the hot water meets the delicate powder, the aroma and thickness appear immediately.
The first has the aroma of black sesame walnut sweet but not greasy, delicate and not sticky teeth.
The aftertaste with fresh sweet fruit flavor, no sesame common burnt bitter taste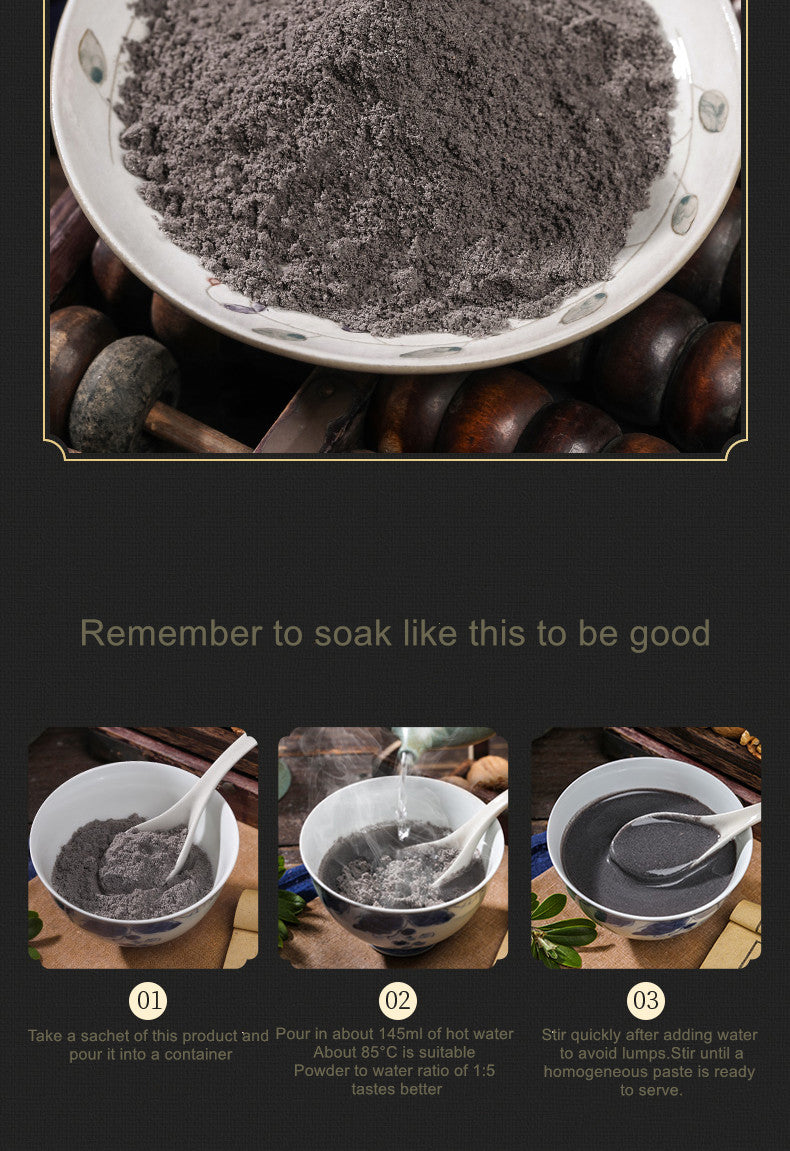 Low temperature roasted good powder finely ground
Black sesame seeds are roasted and cooked in a graded manner and roasted at low temperature to
Reduce the oil content and coarse feeling, and retain the nutrition of ingredients as much as possible
Each raw material is strictly screened
filter out the empty fruit, mixed fruit, and bad fruit
Finely ground
Close to the fineness of ordinary flour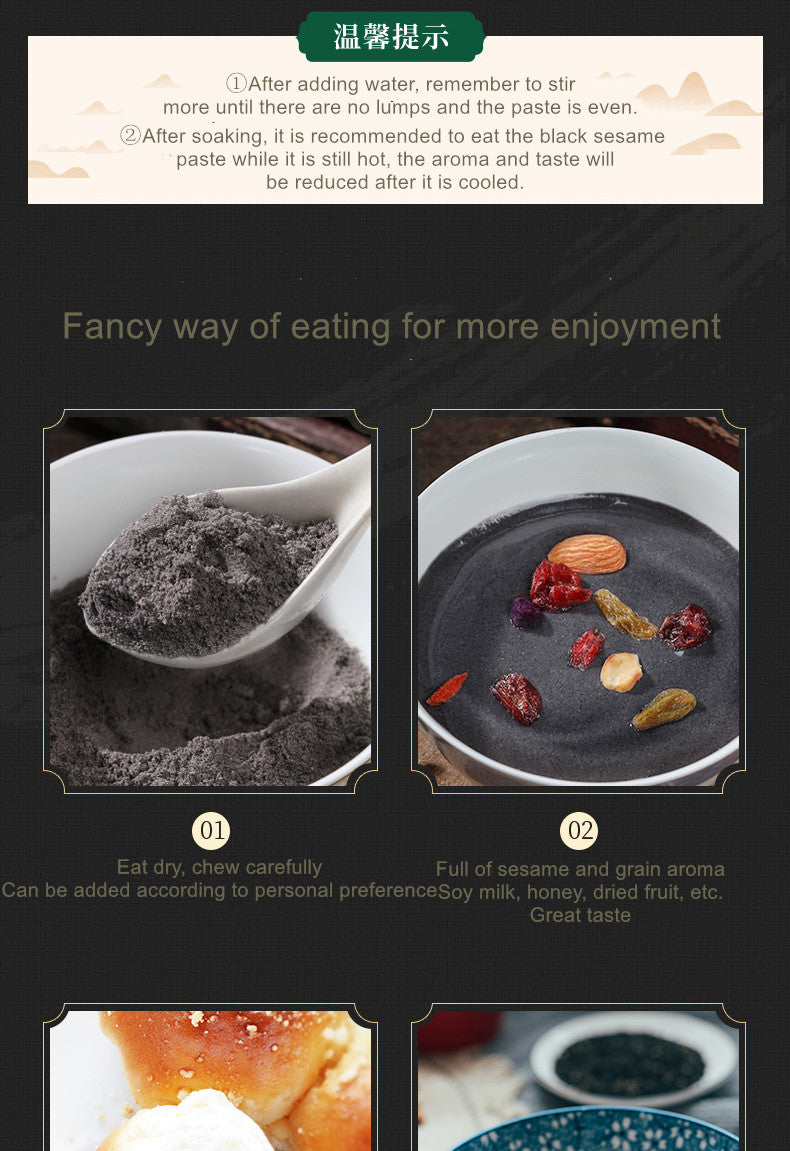 Product Information


Product Name: Black Sesame Walnut Powder
Specification: 360g/box (30g*12 bags)
Shelf life: 6 months
Production date: see package
Main ingredients: black sesame, crystalline fructose, instant black bean powder, black rice powder
Walnut powder, carrot powder, konjac flour, edible salt
◎ Storage conditions: cool, dry, and ventilated place, avoid direct sunlight and high temperature
◎ Consumption method: take a bag of this product, add about 145ml of hot water to brew Stir well (powder to water ratio of 1:5 tastes better)
◎ Warm tip: Because of the high content of black sesame, there is a small amount of oil is normal.