Li Ziqi Liuzhou Luosifen
customers are viewing this product
Ziqi Said Her Inspiration Comes From:

Snail rice noodle, also called Luosifen,

 is a famous Chinese noodle dish and a specialty of the city of Liuzhou, in Guangxi, southern China.

 For Chinese noodles, the soup is the soul.
As for this dish, it costs eight hours to make the basis of the

 soup which is made from river snails and pork bones, 

black cardamom

, fennel seed, dried tangerine peel, cassia bark, cloves, white pepper, bay leaf, licorice root, sand ginger, and star anise.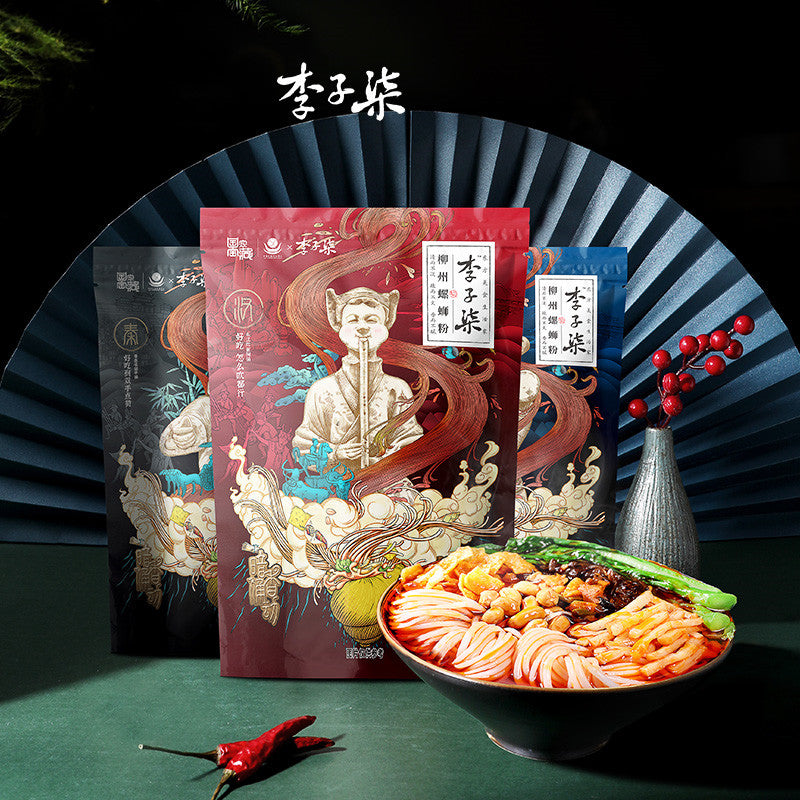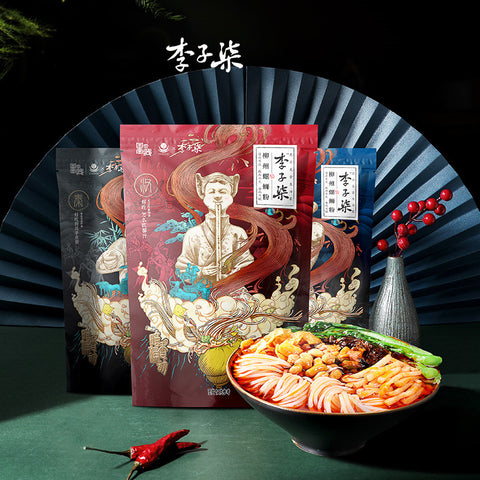 Reddish and translucent chili oil
Mellow spiciness, spicy but not dry
Bighead of sweet bamboo shoots soaked and fermented
Smells foul, tastes crisp and sour
The rich ingredients of the noodles are very good
With a mouthful of spicy and sour soup
A piece of bean curd soaked up the soup, a chopstick of sour bamboo shoots and rice noodles
Mellow and fresh, rich and spicy burst on the tongue
Even if your forehead is sweating and spicy oil is splashing, you still want to shiver the noodles!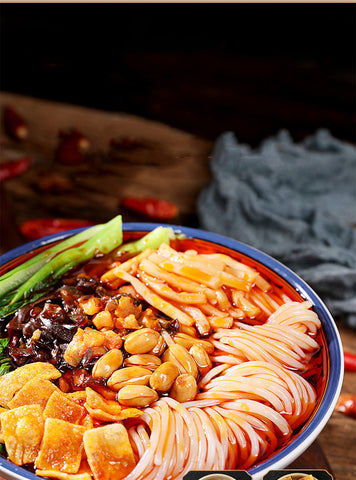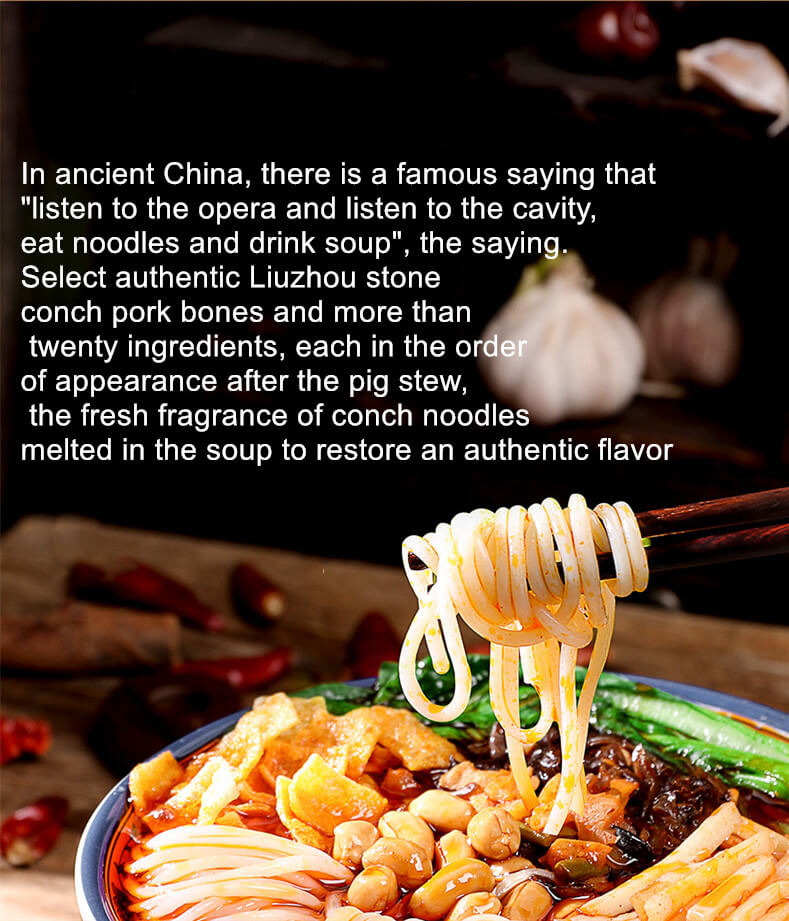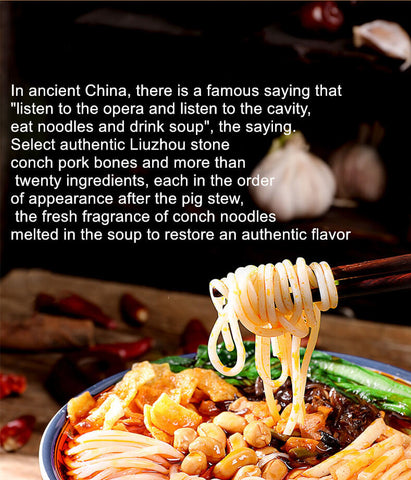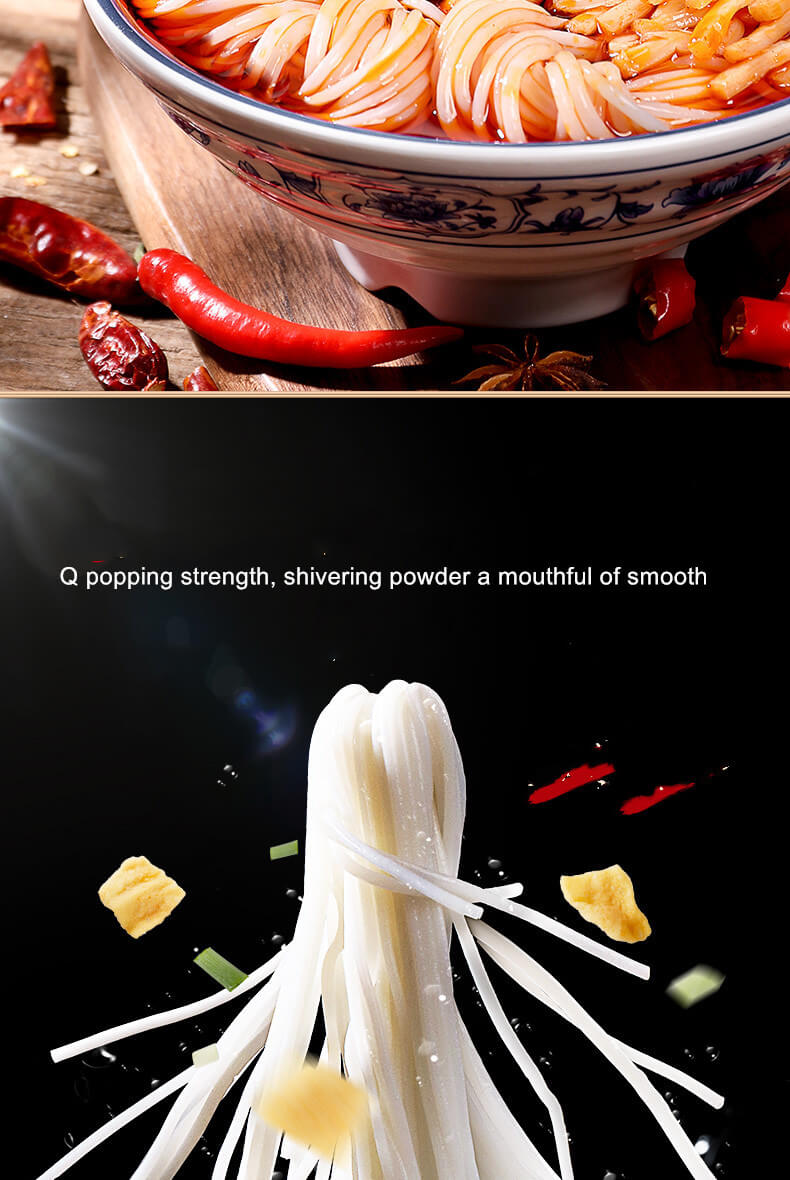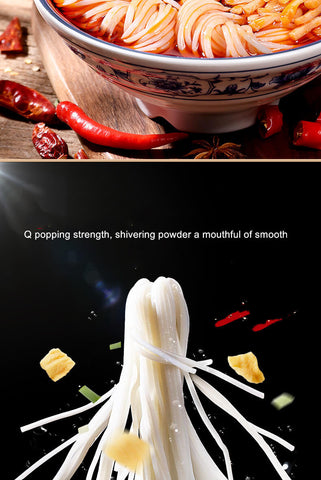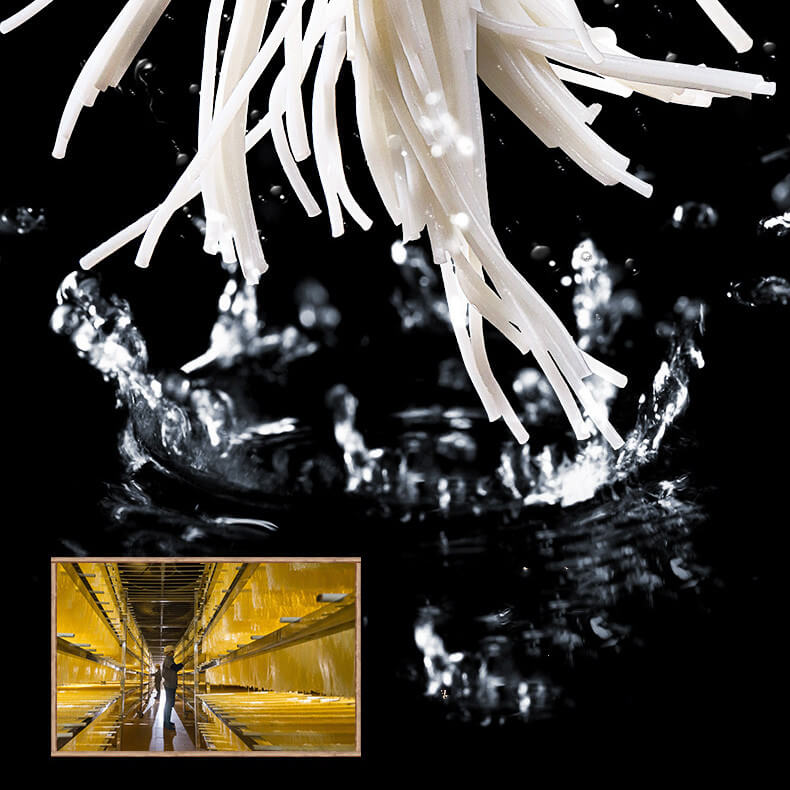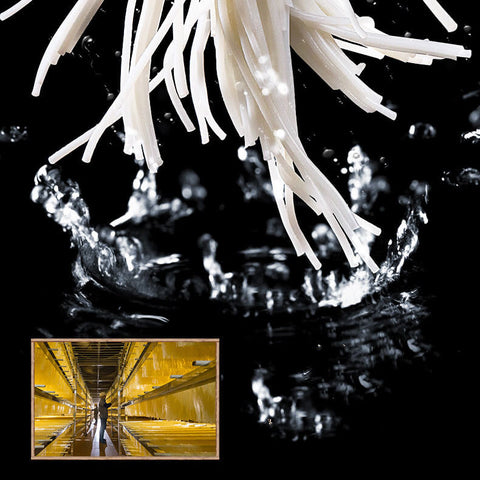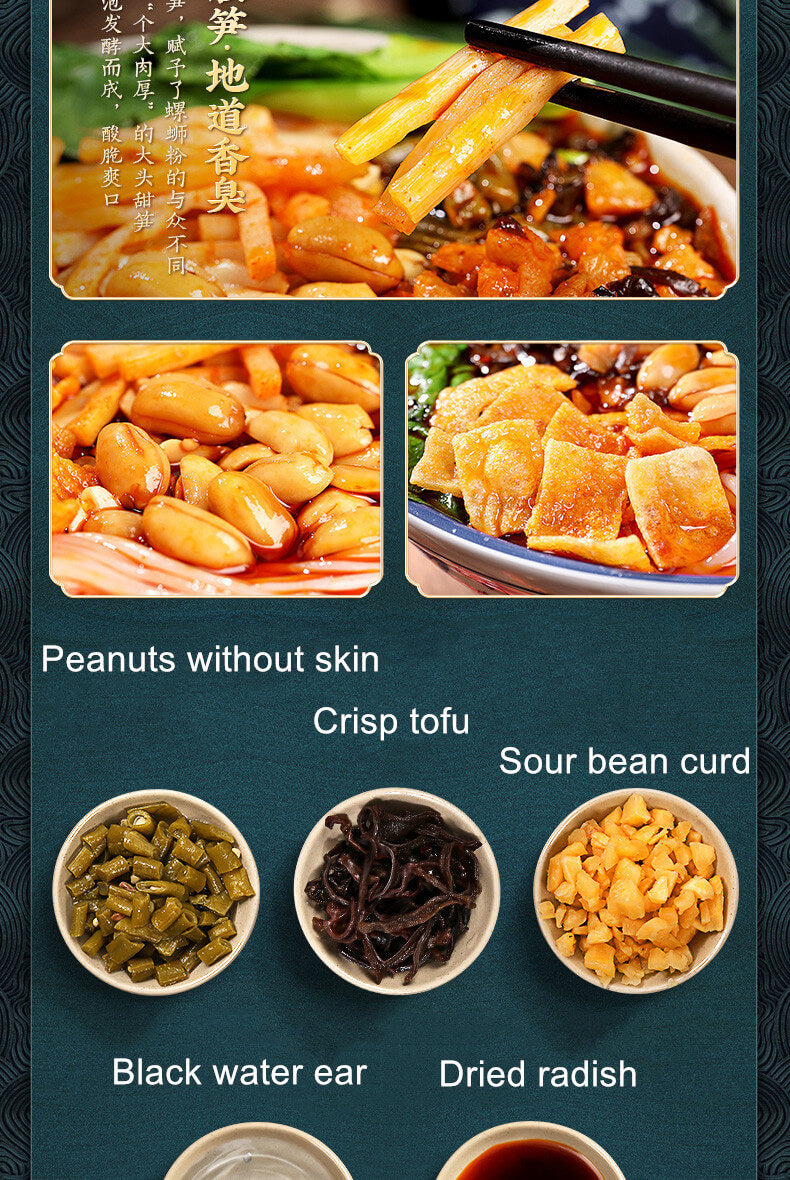 Peanuts without skin
The pickling process skinless peanuts with a crispy texture
Large particles, shaking powder without worrying about peanut skin
Crisp tofu
A large portion of crispy tofu
Protected by nitrogen gas, not easy to be oxidized
Sour bean curd
Tasty and tasty sour taste
Black Fungus
Tender but not rotten, thick flesh
Dried radish
Spicy and sour, salty and fragrant cell
Besides, each topping ingredient is also in good quality. Sour bamboo shoots is selected from large and sweet big bamboo shoots. They are added with mountain spring water and soaked in the old altar. Sweet and fragrant, sour and crisp.
How to cook it? It's so easy!
Step 1. Add cold water to the pot, put in the noodles, and cook over high heat for 8-10 minutes. After the noodles are cooked, drain the water from the pot. (You can add two drops of vinegar so that the noodles will be very poppy.)
Step 2. Put the soup into the noodles, add 400ml cold water and cook for 1 minute.
Step 3. At last, pour into a bowl and add other topping ingredients.

 Stir the ingredients with the noodles 

and you can add lettuce according to your taste.
Product Details:
Product name: Liziqi Liuzhou Luosifen
Specifications:

 

335g
Shelf life: 180 days at room temperature, refrigerate for 270 days
Production date:

 

see the bottom of the bag.
Formulation: Rice noodles, Snail soup

pack

, Chili oil ingredients pack,

Sour bamboo shoots pack

, Yuba ingredients pack(containing nitrogen to keep fresh), Peanut ingredients pack, Sour beans&Sried radish,&Black fungus ingredients pack, Sour Vinegar Ingredients pack.
Storage Conditions: Protect from moisture and direct sunlight and high temperatures.
Place of production: 

Liuzhou city, Guangxi province, southern China.

Warm reminder: If the product is damaged or leaks, please do not consume it.
Allergens reminder: The ingredients of this product contain peanut and its products, soy, and its products.
Production license number: SC10145020300406
Product standards number:

DBS45/034
Notice:
The time stamp on the package is the date of manufacture and not the expiration date. 

So the 

expiration date is the date of manufacture plus the shelf life. 

Because it does not contain preservatives, it is recommended to eat as soon as possible after opening.
As for the product images on the page, because of the shooting angle, props and color difference, the actual product shall prevail.