Miniature Alloy "Terracotta Warriors" Set
customers are viewing this product
The terracotta warriors of the Qin dynasty of China have been recognized as one the wonders of the world. Every person going to the site of the tourism destination wants to bring some souvenirs back when they finish the trip. Here are the things right you want: a miniature alloy set of the terracotta army. Even if you haven't been to the site but wants to own a set to satisfy your curiosity, these are also suitable for you.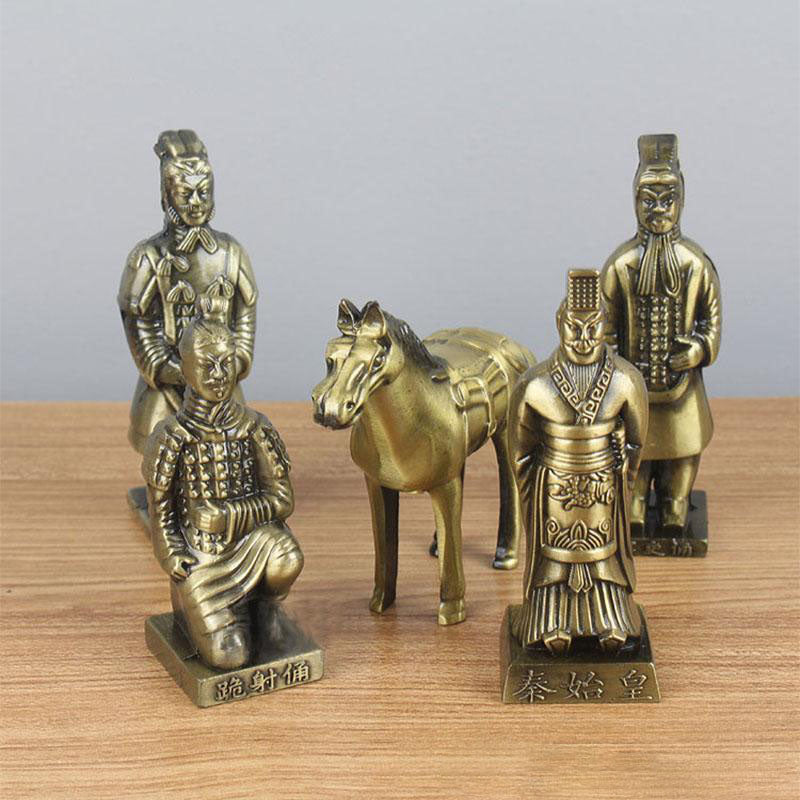 One set is about 8cm tall, and the other is about 11cm tall. They are all life-like. Since they're made of zinc alloy, they cannot rust, and every detail of the figure or the horse is revealing perfection.They're nice gifts for friends, decoration for home, and ideal collection for Chinese culture fans.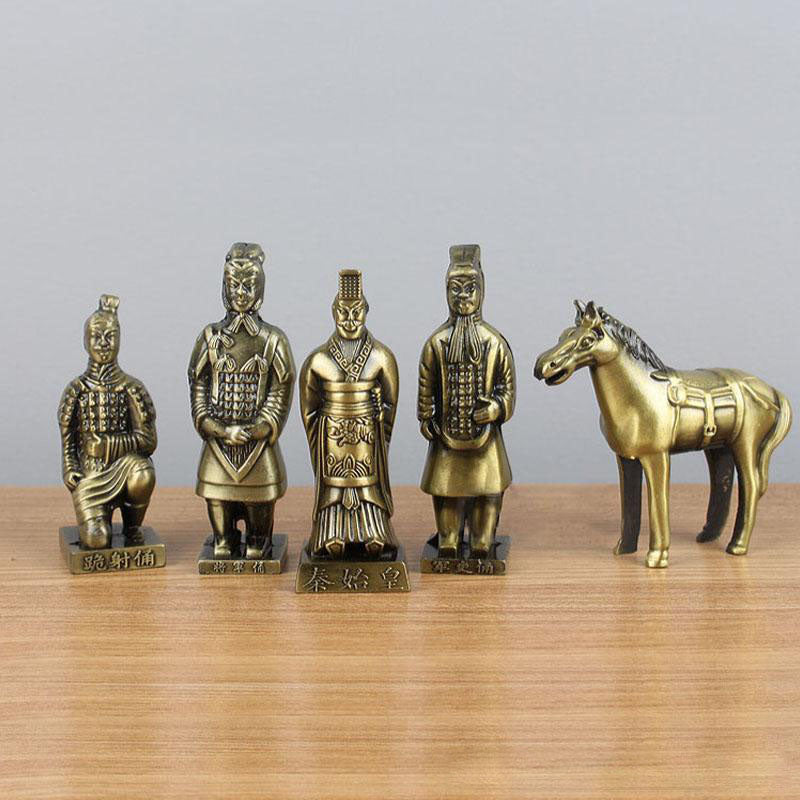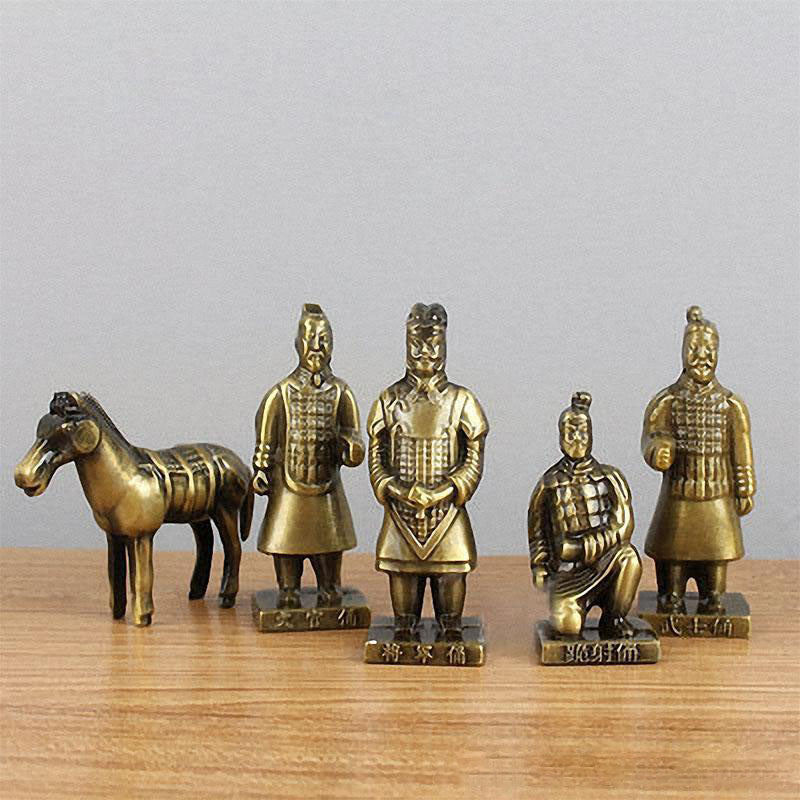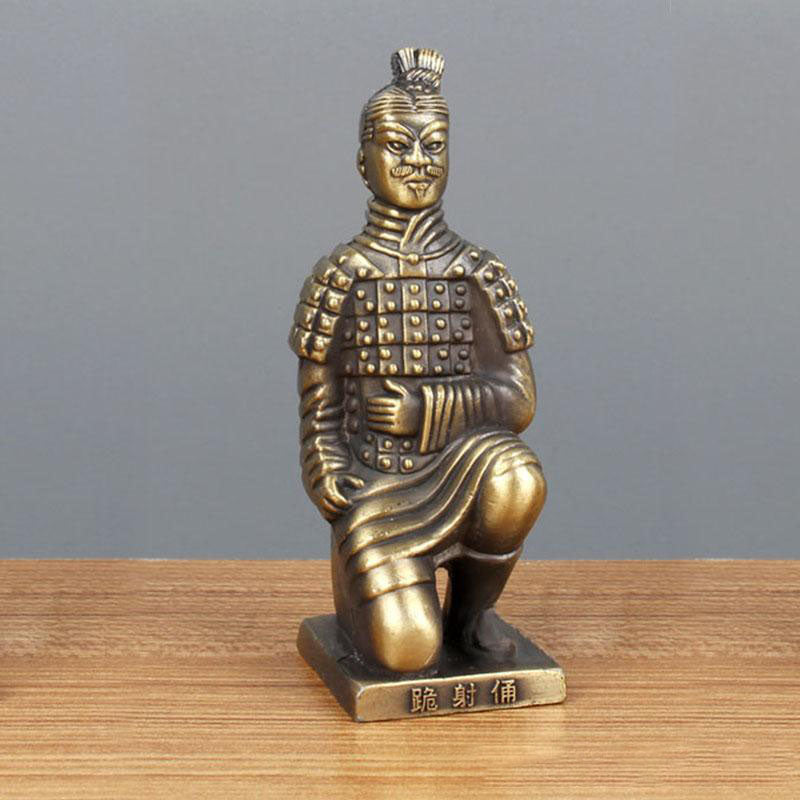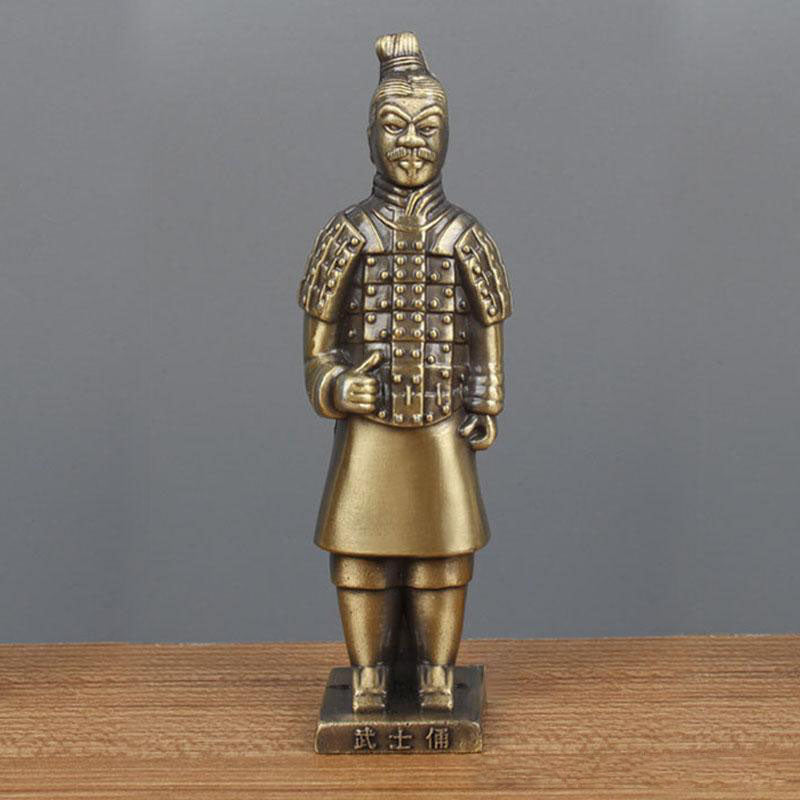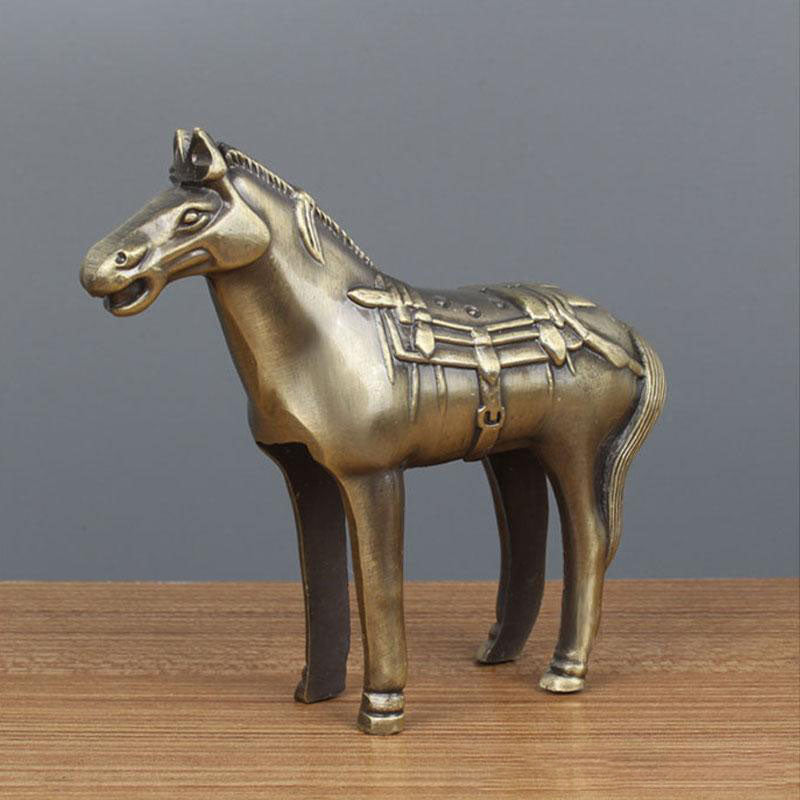 The dressing and even the expressions of the sodiers are uniquely of Qin style. If you want to know more about antient China especially the period in which there was the first emperor of China, you can't miss it. The quality of these souvenirs is great, and the materials used are never something you've seen used on other cheap items: Even the wrapping cloth is of high quality, and the color is golden symbolizing the power of the emperor and imperial court in antient China.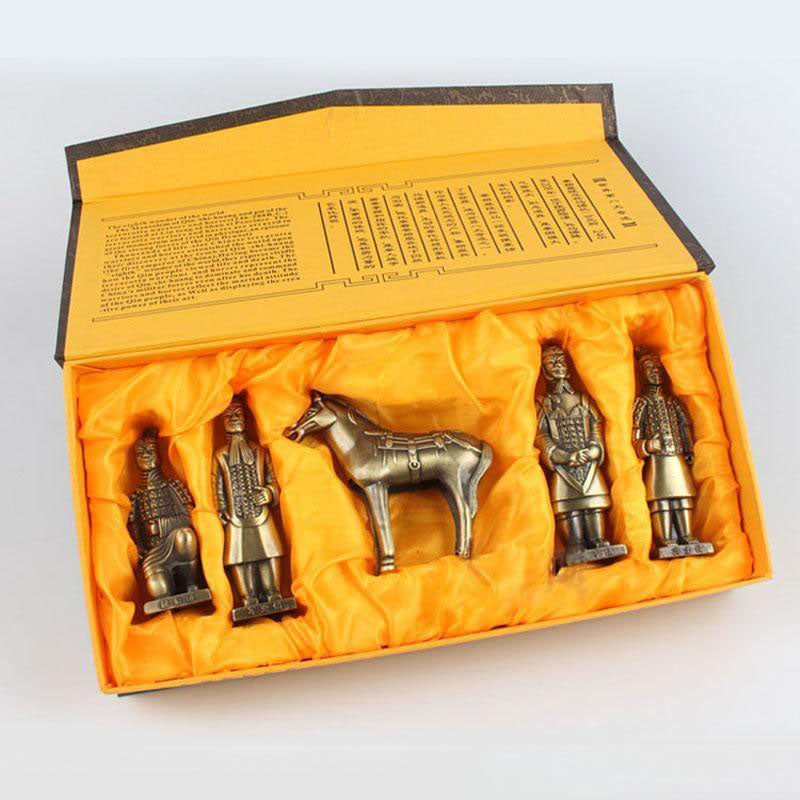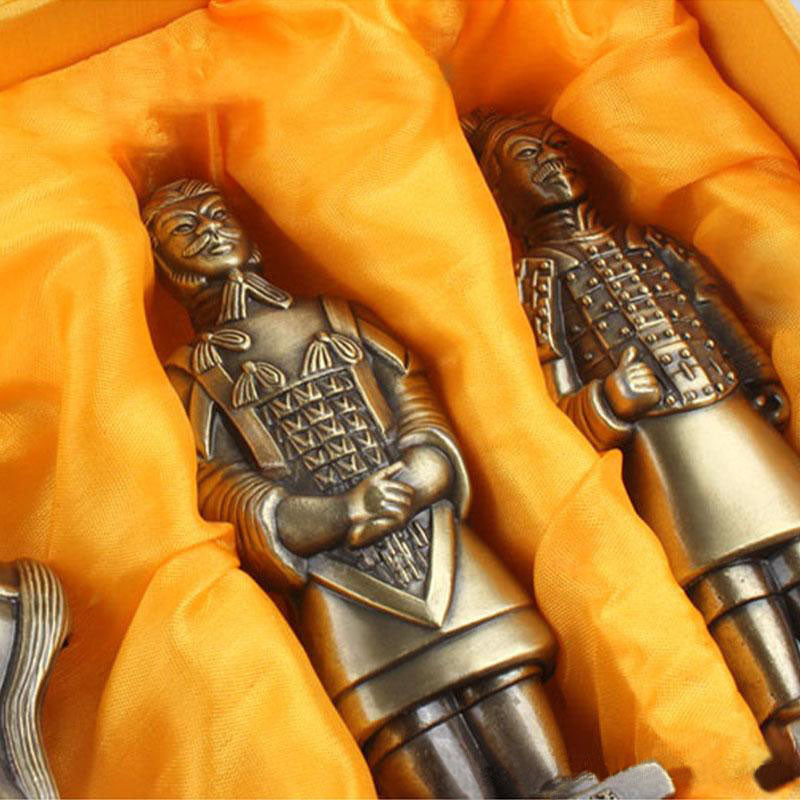 The packaging box also looks very nice. It seems like a noble gift, isn't it? The Chinese characters on it says, "The Terror Cotta Warriors of Qin, One of the Eight Wonders in the World." and "Nice Gift for Long-term Treasuing up".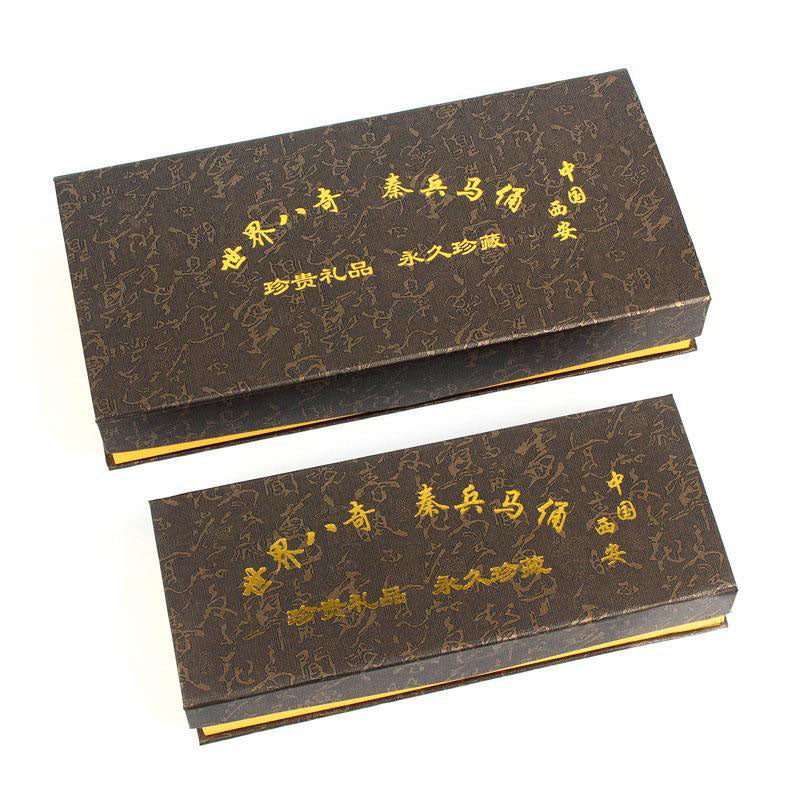 Product specs:
Name: Miniature Alloy "Terrorcotta Warriors" Set
Materials: Alloy zinc
Casting technique: pressure casting & electroplating
Dimensions: 8cm, 11cm
Weight: 1.25kg, 0.55kg (including packaging)
Used for: ornament, gifts...